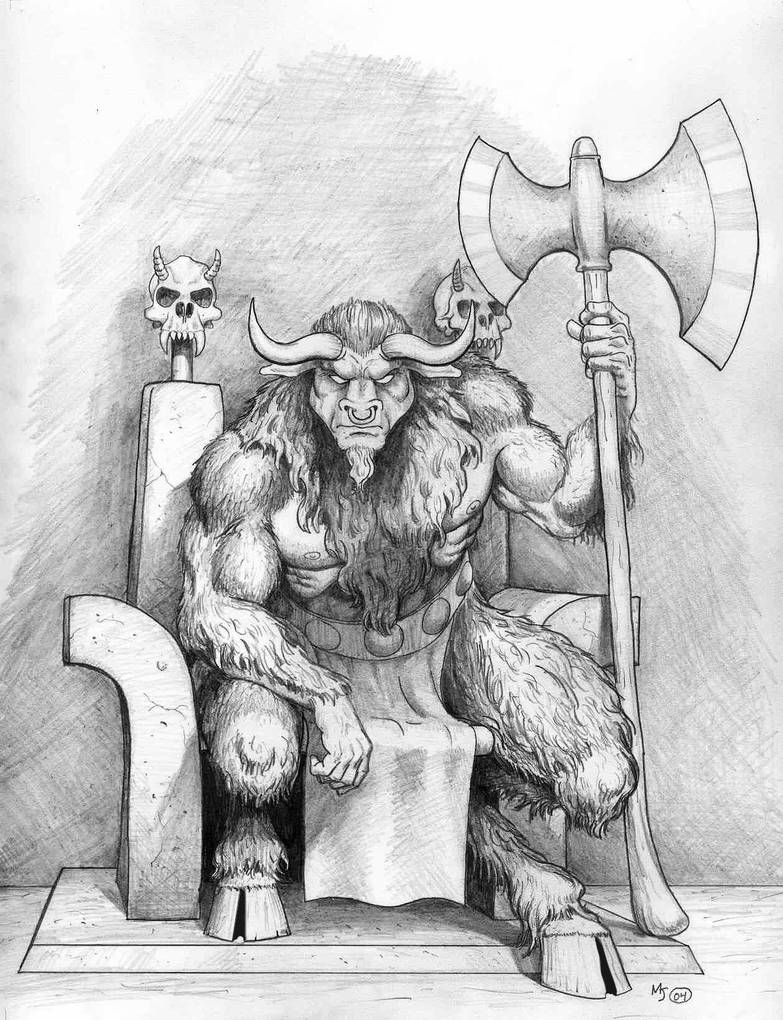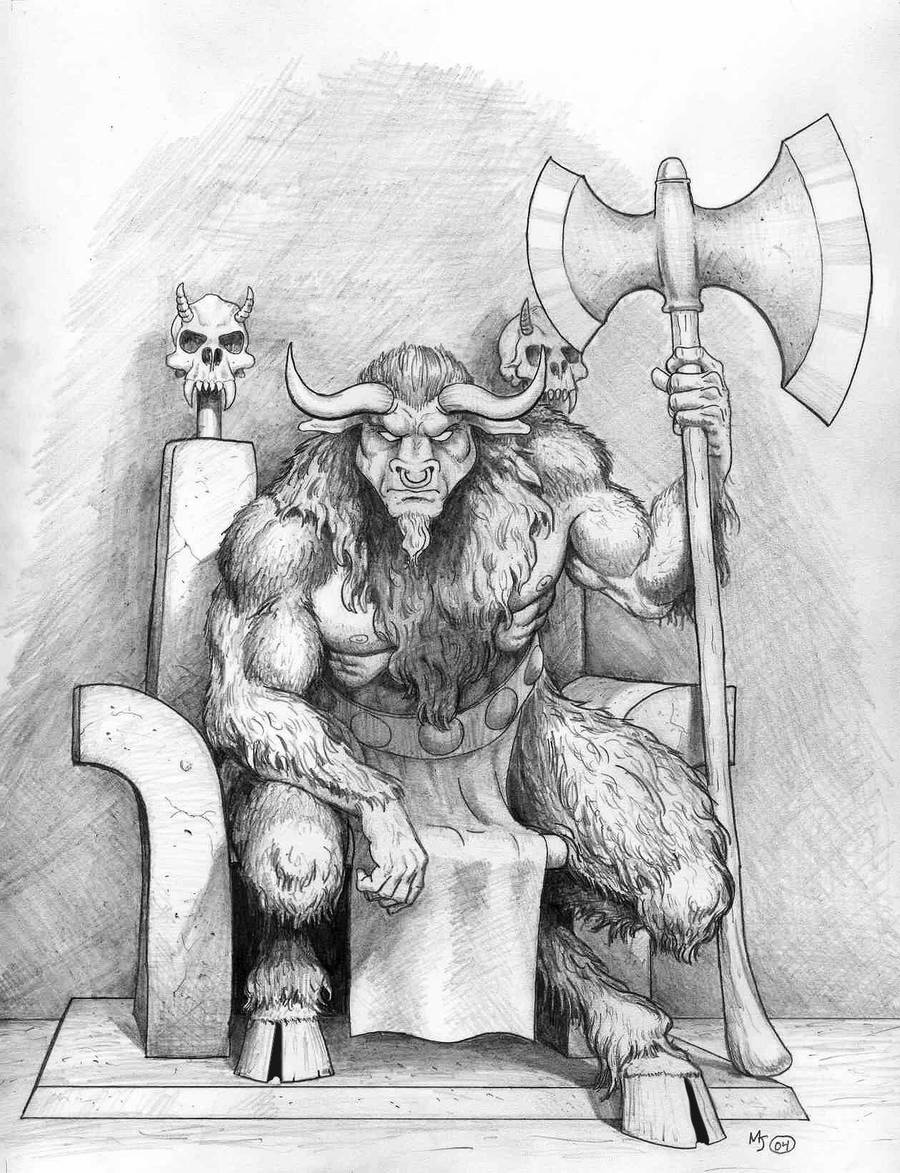 Watch
Garok Duhr was your classic minotaur I intended to use for a campaign I was running for AD&D, but it fell apart before I had a chance to introduce him. Oh well. He was pretty cool.
Garok hailed from a land where minotaurs aren't stupid monsters but were just as intelligent as humans, having evolved into a very organized and war-like culture. Garok was a scout into the world of humans in advance of a possible invasion by the minotaurs at a future date. I had intended him to befriend the players and adventure with them a while until they trusted him, whereupon he would betray them at a later date when the time was right.

He looks like a Mutha... Hush your mouth! Just talking about Garok. So was he just an advanced minotaur or did he have levels in fighter?
Reply

His entire race could technically be played an a character, with levels and so forth. I essentially made them just as intelligent as humans, with similar leveling capabilities.
Reply

I love minotaur's! My favorite mythical creature!
Reply