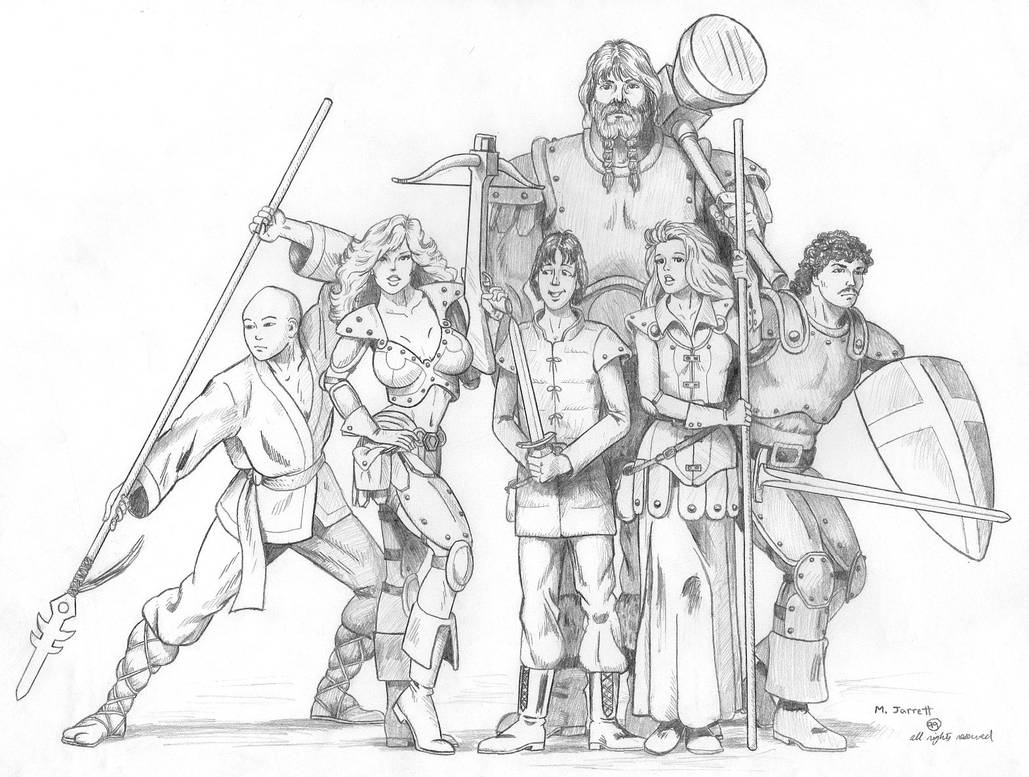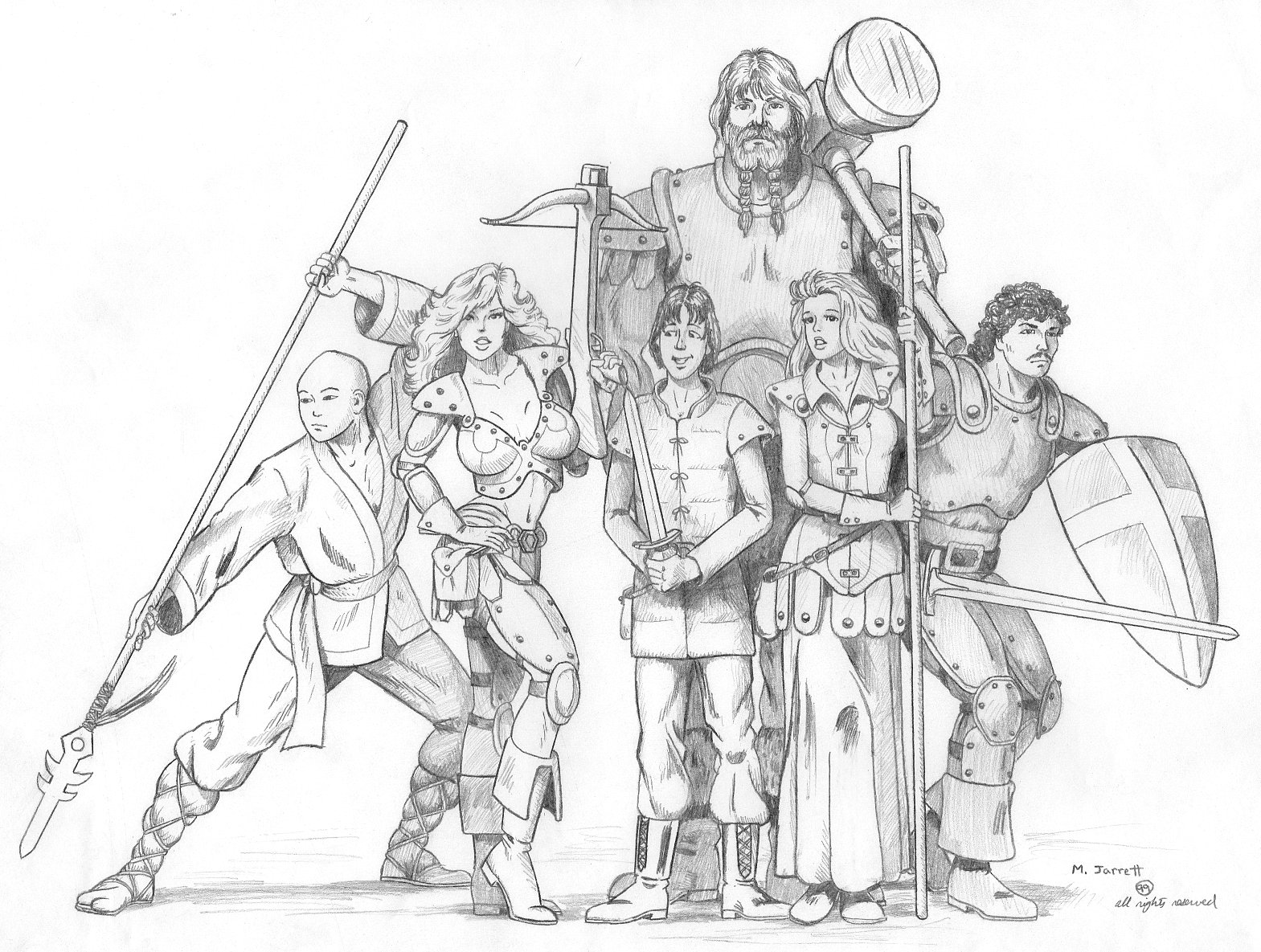 Watch
Back around '99 I gave the RPG system GURPS a try. I tried my hand at playing Joanna in the new system but it never really was a good fit. So, what happened in that campaign world is not part of her official history.
If there was a 90's version of "Pillars of Eternity," this would be the cover art. x3
Reply

You're on a par with Ken Kelly, Larry Elmore, and Frank Frazetta.

Reply

Reply

It's true, you make me envious.
I'm no dunce with lead, but I can't ink or paint very well.
People who can make me sick! lol

Reply

Oh heck this is nice...I got introduced to GURPS in 94, and still use things I created for my fanfiction. I actually ran into Steve Jackson at a convention once.
Reply

Cool! Did you get a chance to talk with him?
Reply

I did...he seemed like he was really tired, like he'd been up all night. I blathered to him about how much I loved GURPS Atomic Horror. I'm currently putting together a Futurama based game.
Reply

i take it the 8ft tall guy is some sort of giant?
Reply

I don't remember. When I was asked to do the group shot I asked for everyone's height and general description, and he told me his character was like 7 foot or something.
Reply

well then he has something wrong with him lol like acromegaly (gigantism). you can tell because his head is so huge, usually tall people have heads about the same size as shorter people (or slightly larger) but his is proportional to his body. he has the proportions of a normal sized man. but he's fucking huge.

try drawing figures and making one have a slightly lager head and one slightly smaller. the one with the larger head will look shorter (proportionally) because most people's heads are the same size, short people just have small bodies while tall people have large bodies. in general.

so for fantasy it can be fun to proportion giants like short people, makes them appear even more weird and huge. of course small heads and large bodies also makes people look unintelligent, it's part of the whole; big and dumb/small and clever dichotomy

anyways, great piece. imma mark him down as a giant (mythical or medical hardly matters)
Reply

Reply

So the kid in the middle, gotta ask, did he ever get anywhere with Joanna? He is so obviously checking her out.
Reply

Naw. Jo doesn't go for anyone shorter than she is. He was a player character, and ended up marrying the girl on the right. Together they got power hungry and broke the world in half with magic.
Reply

Reply

Maybe not, but I love this version of her. I think this is one of my fave pics of Joanna!
Reply