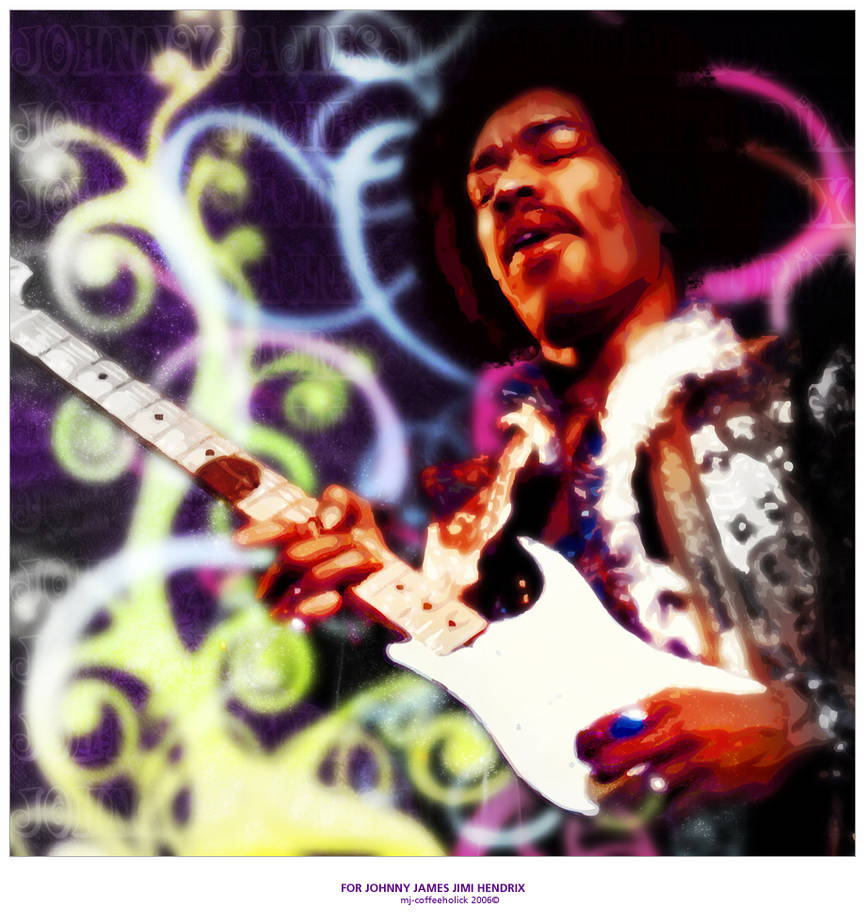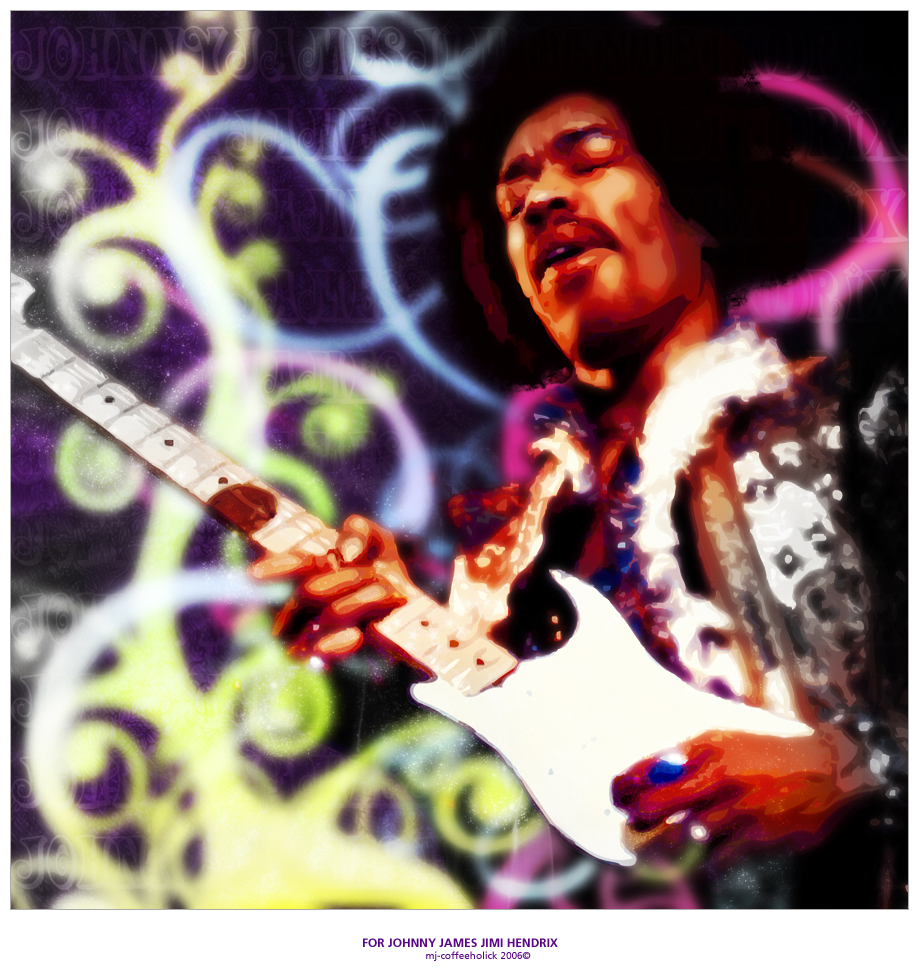 This image is a special one.
Some people said it's a filter effect, but I vectorized JIMI image all by myself. Every piece of color.
I putted some brushes and patterns to make the background. My idea was to put the message that when Jimi was playing the guitar, everything was changing and we heared a explosion of colors and magic. I wanted to do this a very saturated image and with many effects like lights to remember explosions and the purple effects like blowing up.
This is one special gift to someone very special too, so special and unique like Jimi was and is.
brush
pattern
for who don't know jimi born johnny , then his father change his name to james , and then cames jimi.