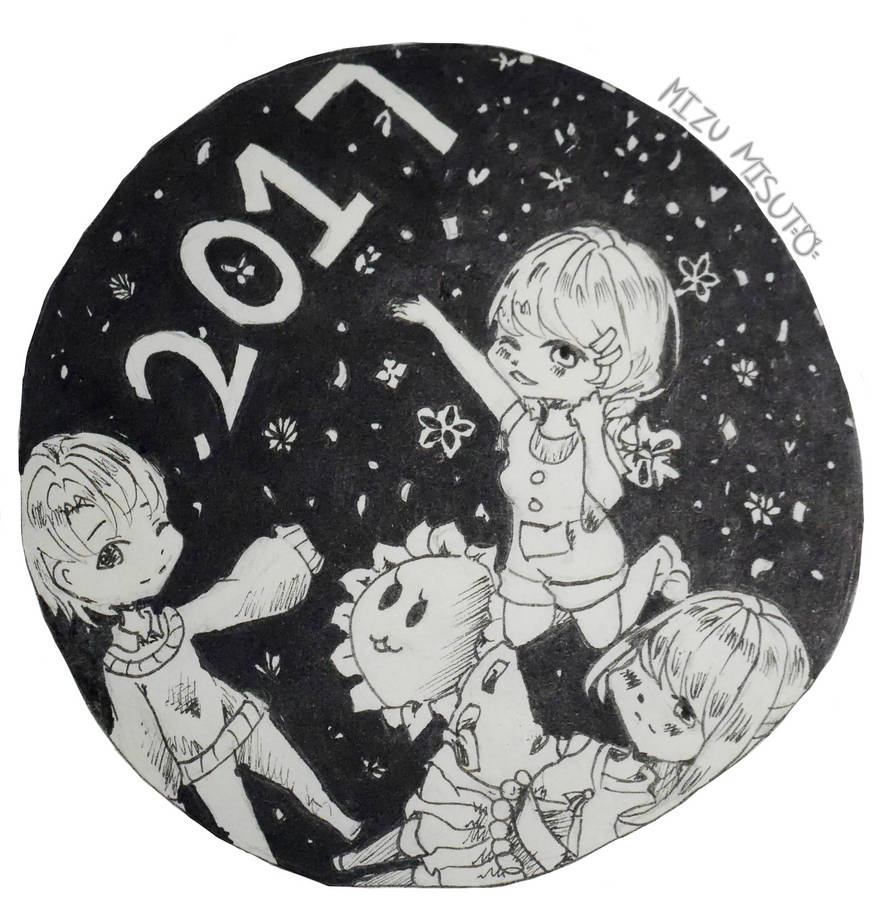 Watch
I know it's a little bit delayed, but what the heck a little procrastination can never stop this couch potato... |||OTL (I just noticed I have not done
anything productive on my break)
Other than that, it's a new year and a me! What best time to celebrate it than with my three ocs! >v< (Sadly I only have one of my oc out of these three named TWT)
Welp, I hope all of you had a great New Years though! ^v^
Now it's time to go back into my hole and become a hermit crab for another year.
Characters (c): MizuMisuto
Artwork (c): MizuMisuto

Aw, this is adorable! Happy late new year to you again couch potato XD

And nuu don't go back to being a hermit crab again XD
Reply

so cute!!

Happy 2017 to you too!!
Reply