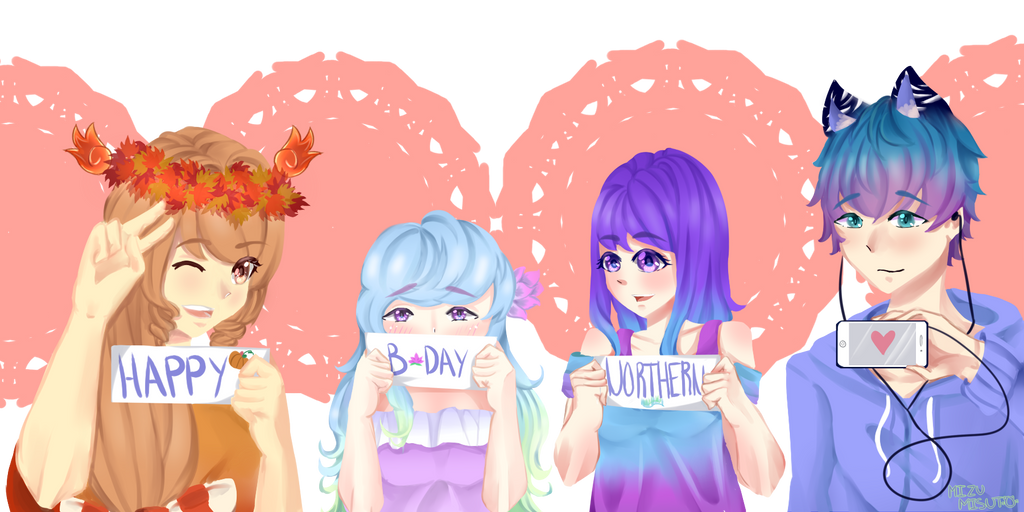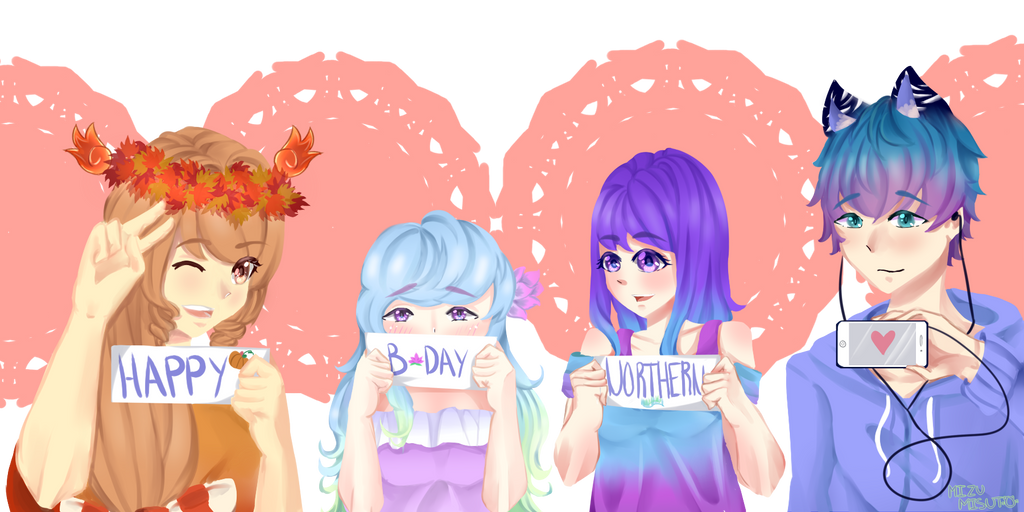 SPEEDPAINT:
youtu.be/ZJNT6MVF4iM
Edit: I had to change one of the characters hair color. OTL
Hey Yooo!!!!!
It has been ages since I have posted anything and I'm back from a very long hiatus. OTL
I decided that the best way to end my hiatus is by posting a birthday present for my best friend on DA & irl
NorthernLights8
! >v<
Happy birthday Northern! I still can't believe it has been over 4 years since when we first met, and I can't wait for many more years to come! You're an amazing friend to have and I hope you have a great b-day! Stay awesome! >3<
Related artworks:fav.me/dasz4p8
fav.me/d9rvup1
fav.me/da12nwe
fav.me/da68iiu

Took: ~4 hours
Art(c): Mizumisuto
Characters: NorthernLights8


lsakghlsdhgdgalsdkhglsdhgLGHASLDHGLhklghaslhdgk
Mizu omlll, why do you do this to meeeee. This. This is so beautiful. I can't believe a couch potato of all people drew four of my ocs lmao. I just, aahhh! You did everything perfectly, I was smiling so hard while watching the speedpaint. I love it so, so much!



Reply