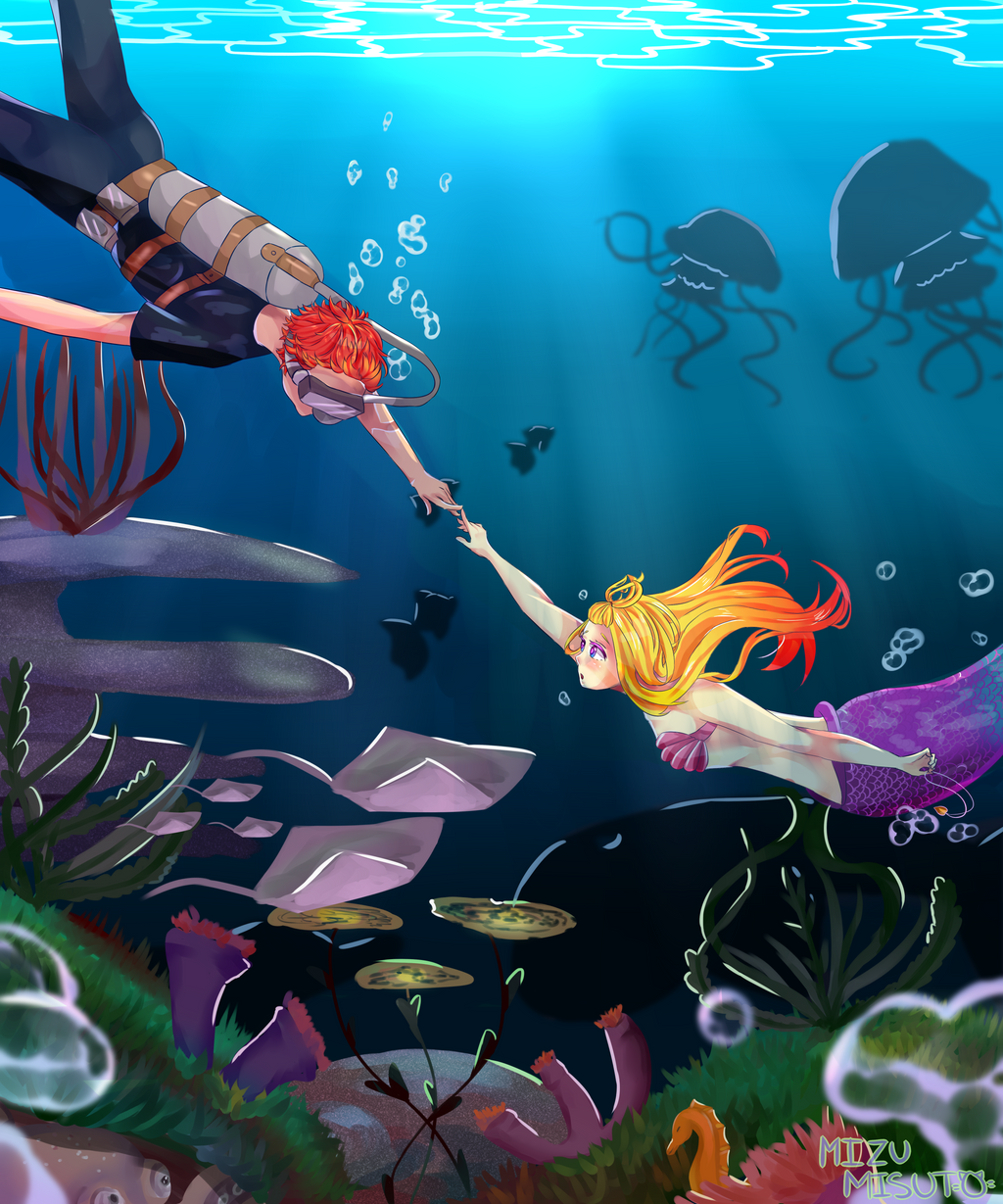 Watch
I wanted this drawing to look like they were about to hold hands, but I just can't draw hands. XD
Speedpaint: youtu.be/lYK9bhDV3e0

Took: ~5 hours
Art (c):
MizuMisuto

What are you talking about?!
Those hands are amazing!
Seriously I especially love how you drew the hands of the mermaid, they look so elegant.
Reply

Thank you!

The only thing that was bothering me was the girl's left hand. It just looks so small. 0-0
Reply

Yea, it might be a tad bit small.
It looks like there was depth added to the hand, like its farther away, but not the arm.
It still looks really good as a hand though...
Reply

dont worry, everyone hates hands XD
Reply

Wow, it looks amazing!

*still imagining Natsu and Lucy XD*
Reply