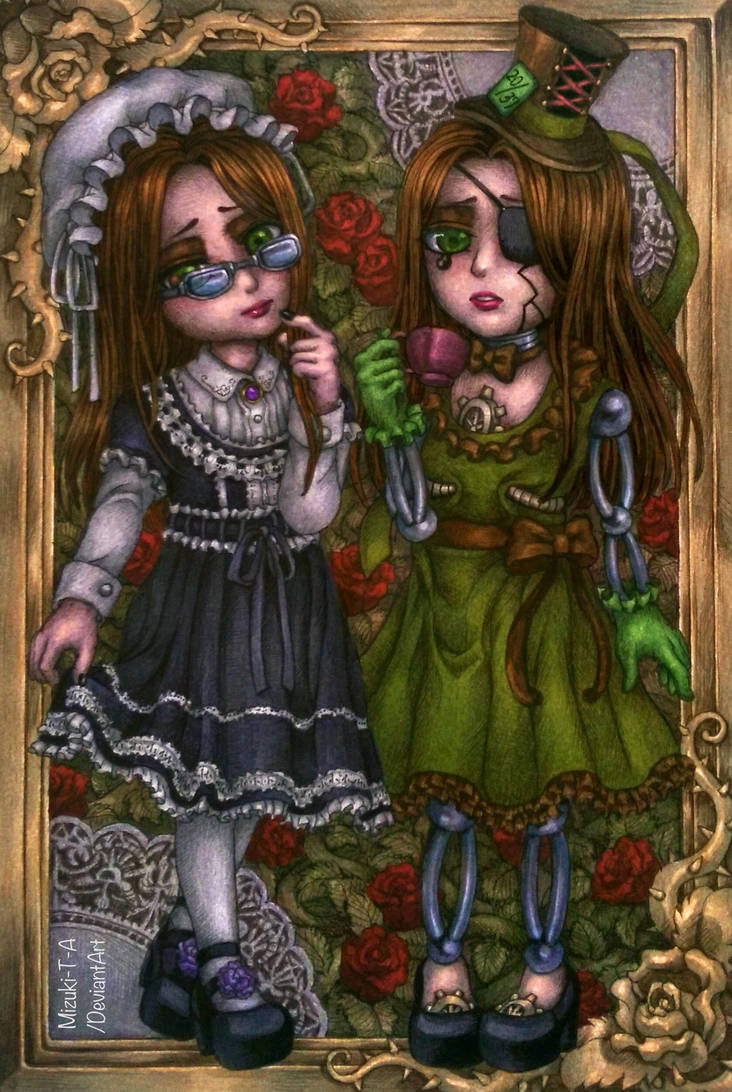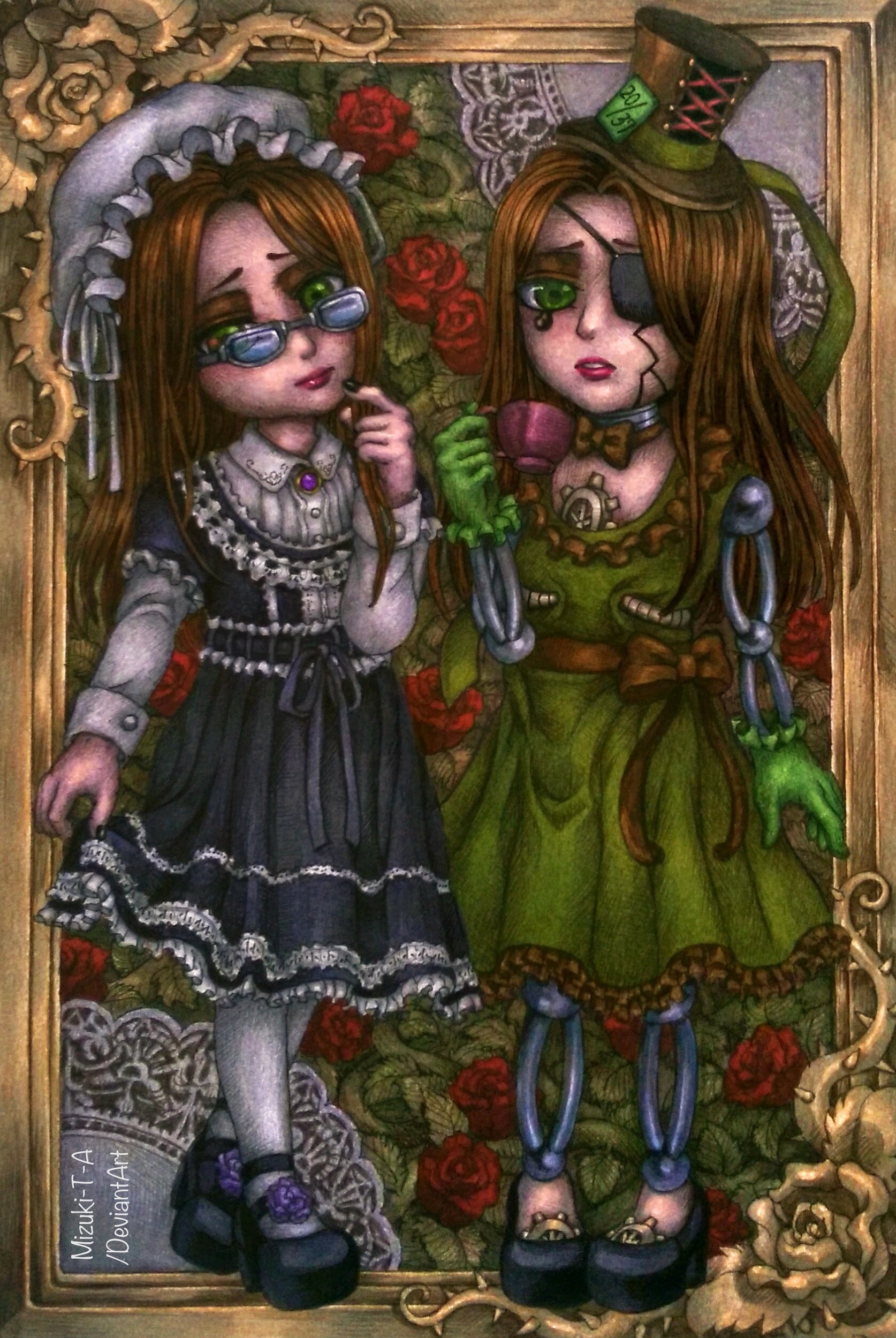 Gift for my friend

The black maid in left: Victoria2037 herself as a gothic lolita
The green maid in right: her OC, Vialda Mallory
More gothic lolitas! ^-^
There were some motivations which let me draw this picture.
The fancy dress which
Victoria2037
owns in actual was one of those. When she showed me her dress via photo, I was impressed a lot because I have a preference to elegant clothes. x)
So this black dress she wears in this picture is based on her actual one.
I wanted to draw her as a fancy gothic girl with more additions & materials here, because I know she has a preference to this field as me too. xD
Plus, I've drawn her OC
Vialda
too beside her since I'm sure she is a kind of gothic characters too. I honestly admire her beautiful design, still feel super sorry for the cruel & tragic fate she bears. ;-;
Hope you enjoy it!~
Sketch version:
sta.sh/0txkpx8087w
* Don't steal / trace / copy / edit / use my artworks. Thanks for reading! *