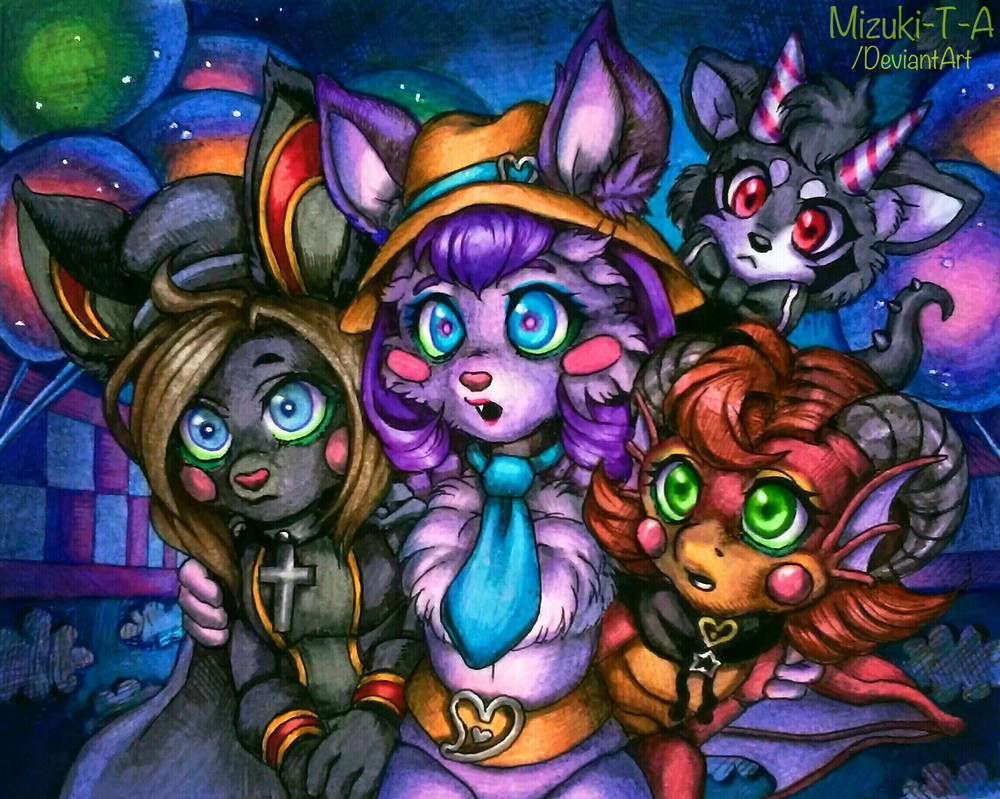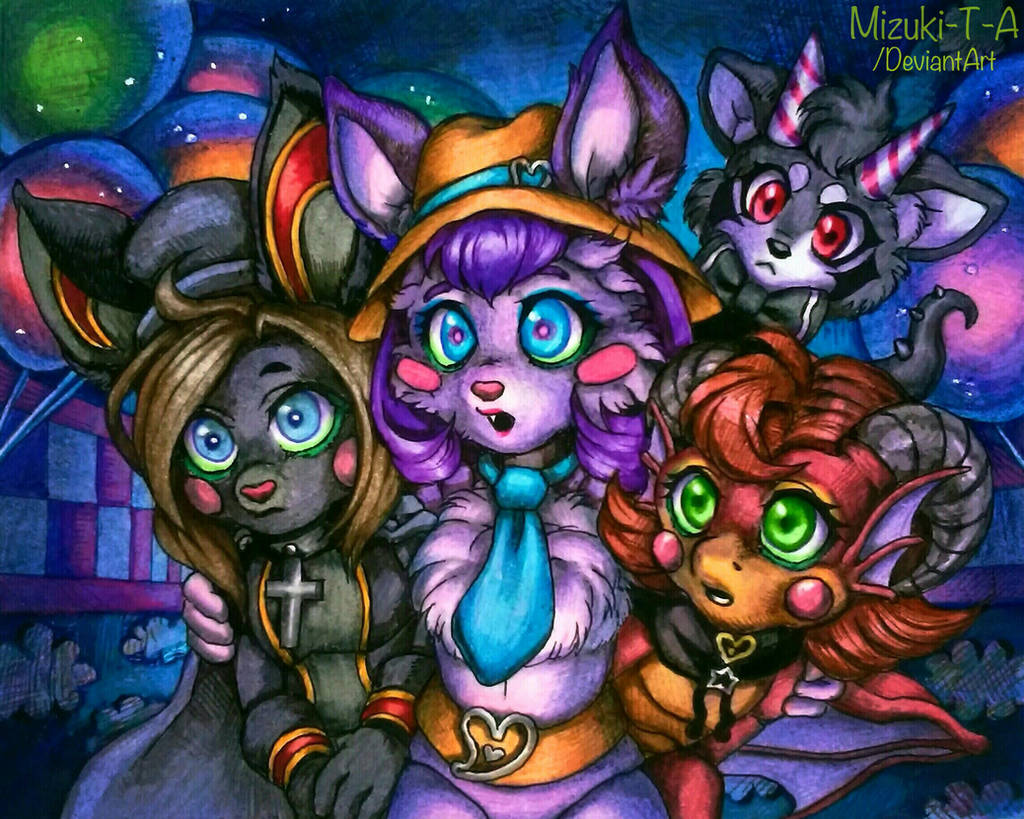 Watch
For



This is second time I draw these fabulous ladies.
First time was an art trade with
AstaAura
. ->
[For you] C.D.T.
I wanted to draw them again for these fabulous artists. This is my gratitude to them.
I've drawn their OCs (and mine) in my chibi style. Hope you like it. c:
Reference images:
Trix Bat Charlie Coyote Delta Dragon
©
YugiTatsu
©
AstaAura
©
StarEmber
And..... let me explain why my OC has funny horns in this picture. xD
I was inspired by
YugiTatsu
's drawing of him.
©
YugiTatsu
How could I resist this sweet idea? x)
Little wip:
* Don't steal / copy / trace / edit / use my artworks. Thanks for reading! *