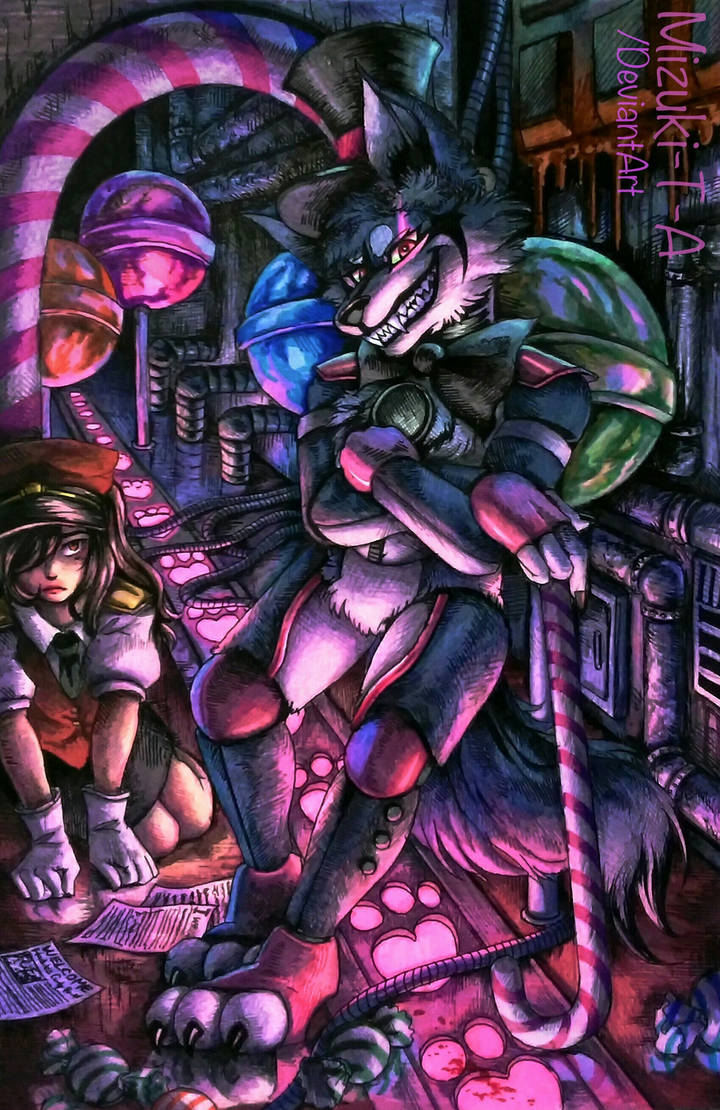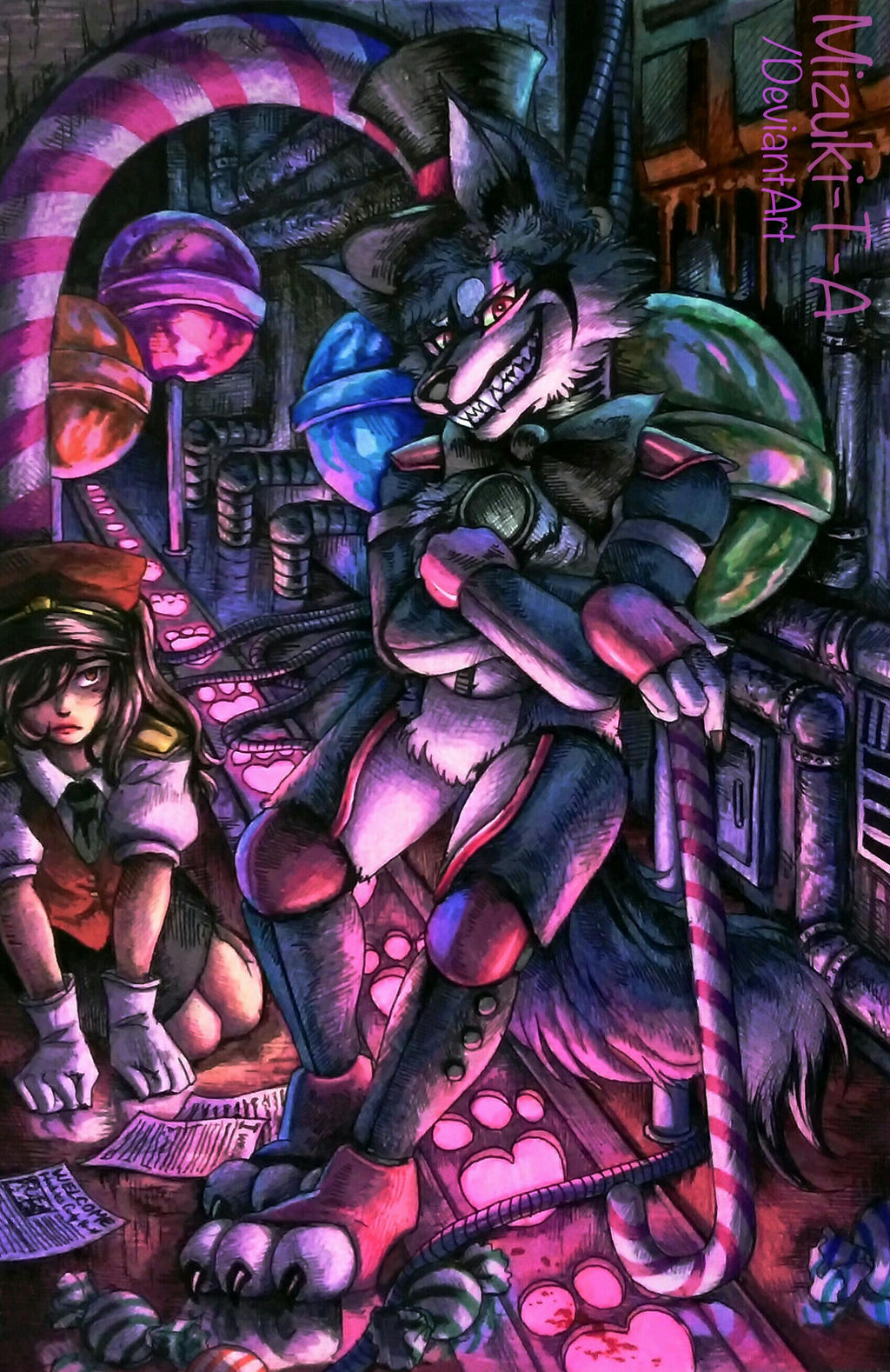 Watch
This is a kind of redraw picture.
I drew my OC Funtime Hadula in same composition of this:
My old drawing "An Ambush"
And I drew Hadula in "Hadula's Candy World" where Hadula work in.
This picture is about... a corridor or backstage, I think.
And I must to thank this person,
DragonHF
.
She gave me this stunning gift. Yes, she drew Hadula's Candy World by her own view.
And I'm impressed, how beautiful this location is! So I adopted her design of location to official design.
©DragonHF
And this gift gave me a motivation to draw this location again.
Last one:
My old drawing about Hadula's Candy World
And "Hadula's Candy World", I was suggested this name by
michele0905
.
I'm tolerant to your imagination about my OC, I'm happy if you enjoy to think about him. ^v^
Little WIP: