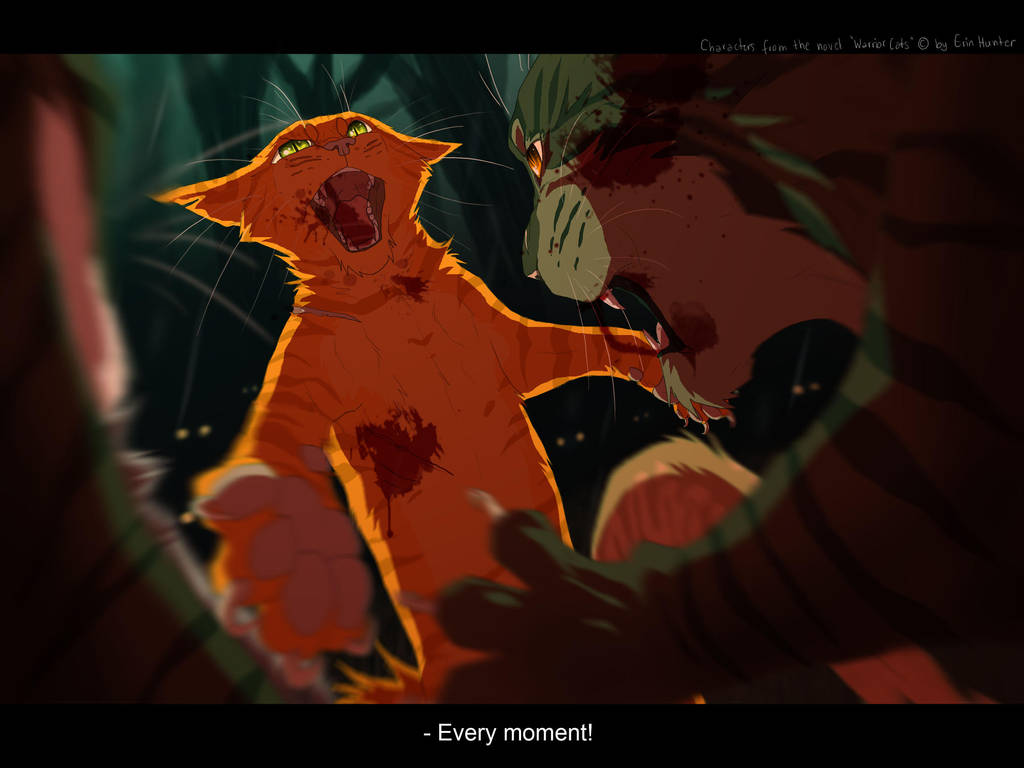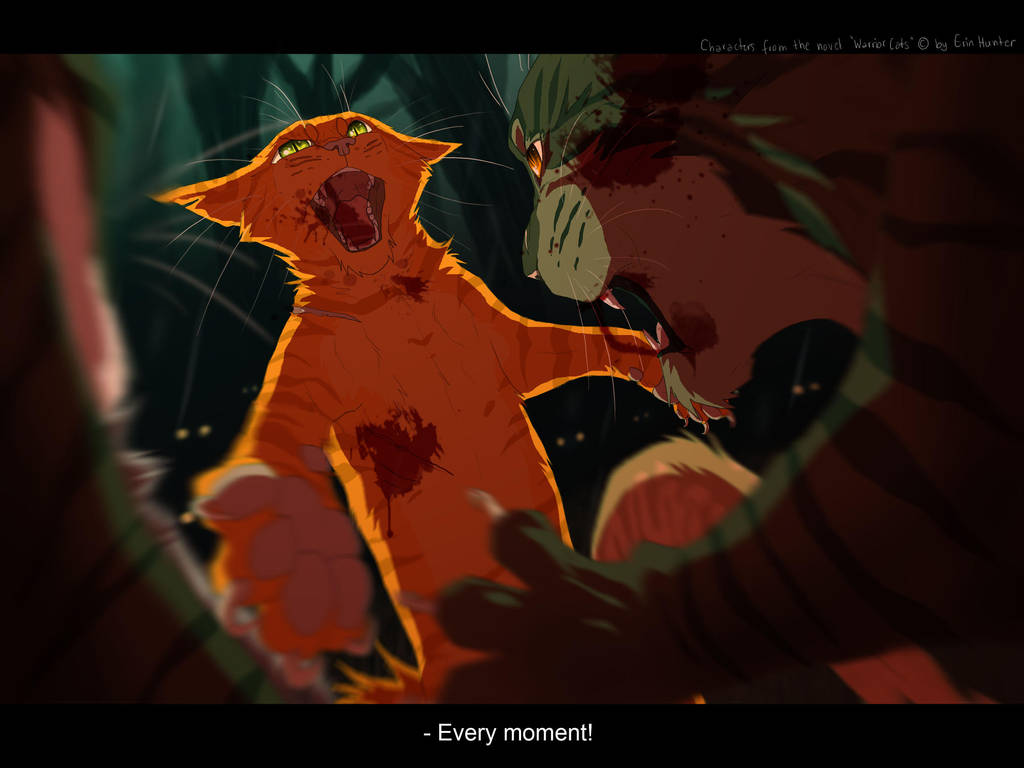 Watch

I'm waking up to ash and dust
I wipe my brow and I sweat my rust
I'm breathing in the chemicals

I'm breaking in, shaping up, then checking out on the prison bus
This is it, the apocalypse
Whoa

I'm waking up, I feel it in my bones
Enough to make my systems blow
Welcome to the new age, to the new age

- "Radioactive" by Imagine Dragons

Love this song <3 Sooo... here's the last pic I'll upload until next week.

I drew this one last week or something, but I wanted to finnish my comic-page first, so it had to wait until now. I hope you like it.

It's the beginning of the final fight between Firestar and Tigerstar in "The Last Hope". As you all know, I didn't read this book, yet. So I wasn't sure about the quotes... so I just chose Tigerstar's answer to Firestar's question if it was worth it (his question kinda varied so I left it out

).
I think the song fit that moment, because it was the beginning of a new age...well and it was the beginning of the end of Firestar at the same time. :/
If I messed up any settings or something, please let me know^^
Hope you like it~... I'm not in a mood for long describtions at the moment xD It already 1:00 AM... and I'm tired^^
Character's and story (c) by Erin Hunter
Illustration (c) by