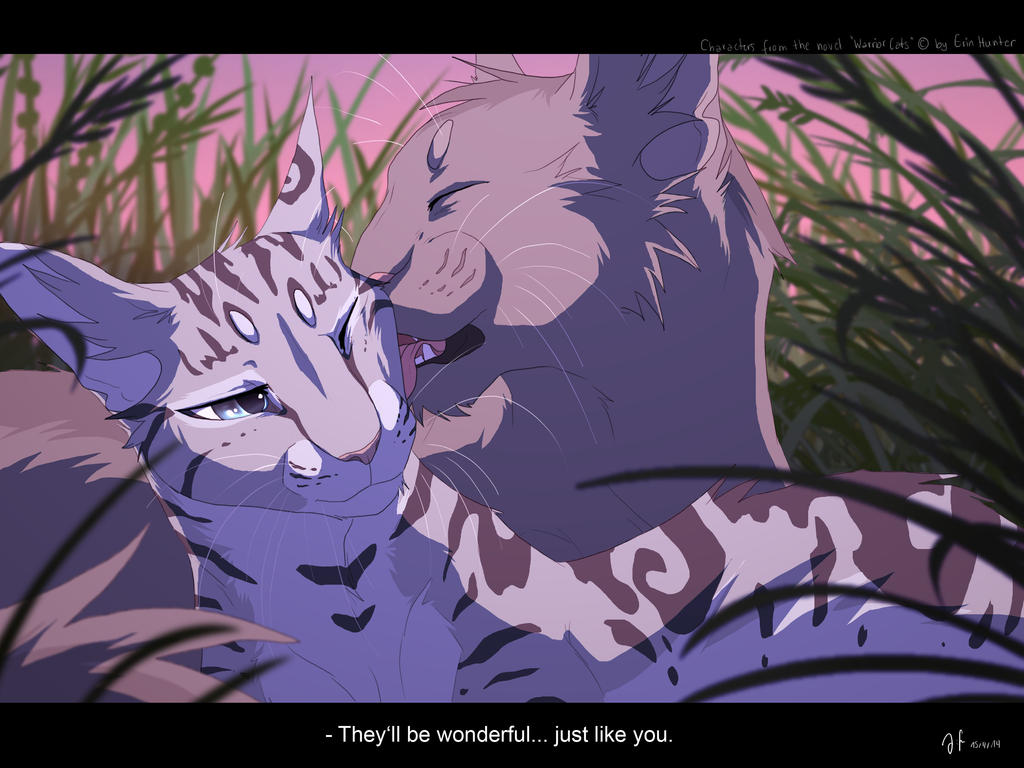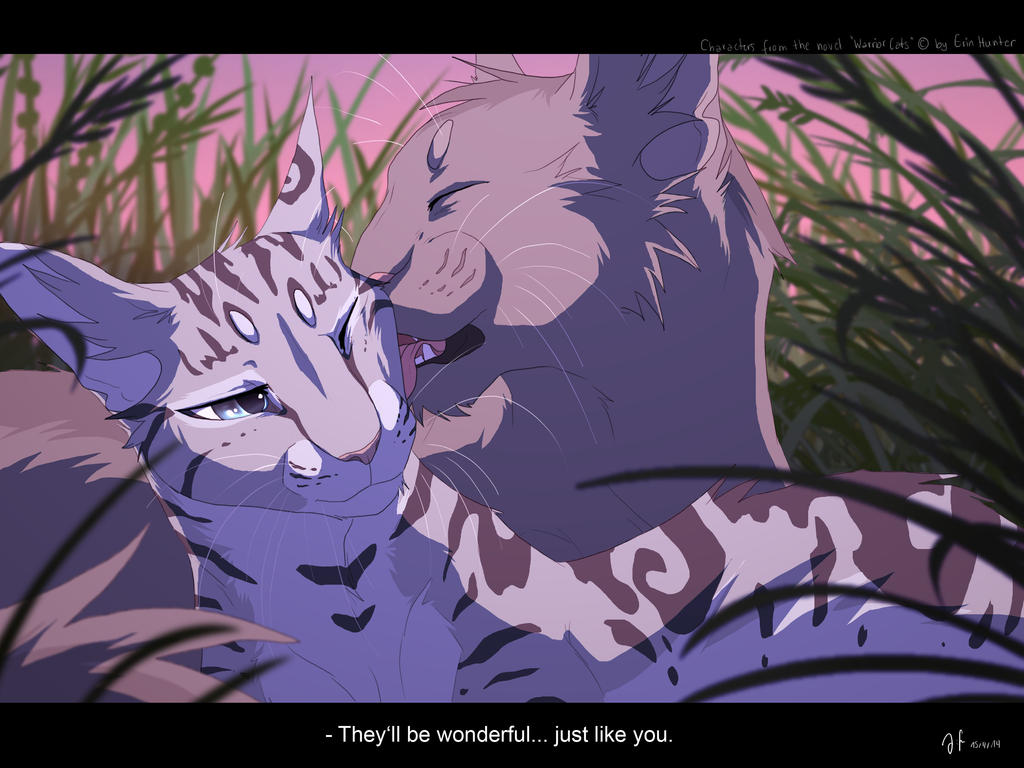 Watch

We must be crazy
But you're so beautiful
Life is hasty just like me and you
All these strangers
Working in the graveyard
Lovers and haters
We must be crazy
Out here in the night
Show me the light before I go blind
Out here in the night
Show me the light before I go blind

- "We Must Be Crazy" by Milow
Wheee

I wanted to do some Graystripe-Silverstream fanart for a while now, but I couldn't find a good scene, nor a good song to go with it. But after hearing this song on the radio I couldn't stop thinking about it and simply HAD to make some Warriors-fanart for it. I don't think this scene was mentioned in the books, but who cares

After so many sad and somewhat depressing pictures I felt like drawing something happy again :3 And Graystripe and Silverstream were so happy together.
In contrast to most other "forbidden" affairs and lovestories going on between cats from different Clans, this one affected me directly. It didn't seem to be a forced love for the plot... when I read how they met for the first time and how their relationship developed it felt just right. Like they really loved eachother

And again, like all good and actually healthy relationships in the Warriors-series it ended too soon. That's why I decided to capture one of their happy moments together. Since the first series was written from Firestar's point of view, it was never described how Graystripe and Silverstream met and what they said to eachother during their meetings, so I made up a scene after Silverstream told Gray she'd have kits.
I hope you like it

Next upload will be Hollyleaf's deathscene... or some more Star Trek fanart.. depends on what's finnished first

Oh, I almost forgot,...uhm... I recently noticed a lot of people tracing my pictures and uploading them, claiming them as their own. Guys, please. I don't want to sound arrogant or something, but if some of you steal art just because they think they cannot draw well enough, then let me tell you something: You'll never improve your own skills by tracing somebody's pictures. That's not how it works. Using someone else's drawing-style is okay. But simply tracing over doesn't have any kind of learning-effect. :/ Please think about that for a minute... I'm sure it'll make sense to you. Thanks!

Characters and story (c) by Erin Hunter
Illustration (c) by

...ME! :3