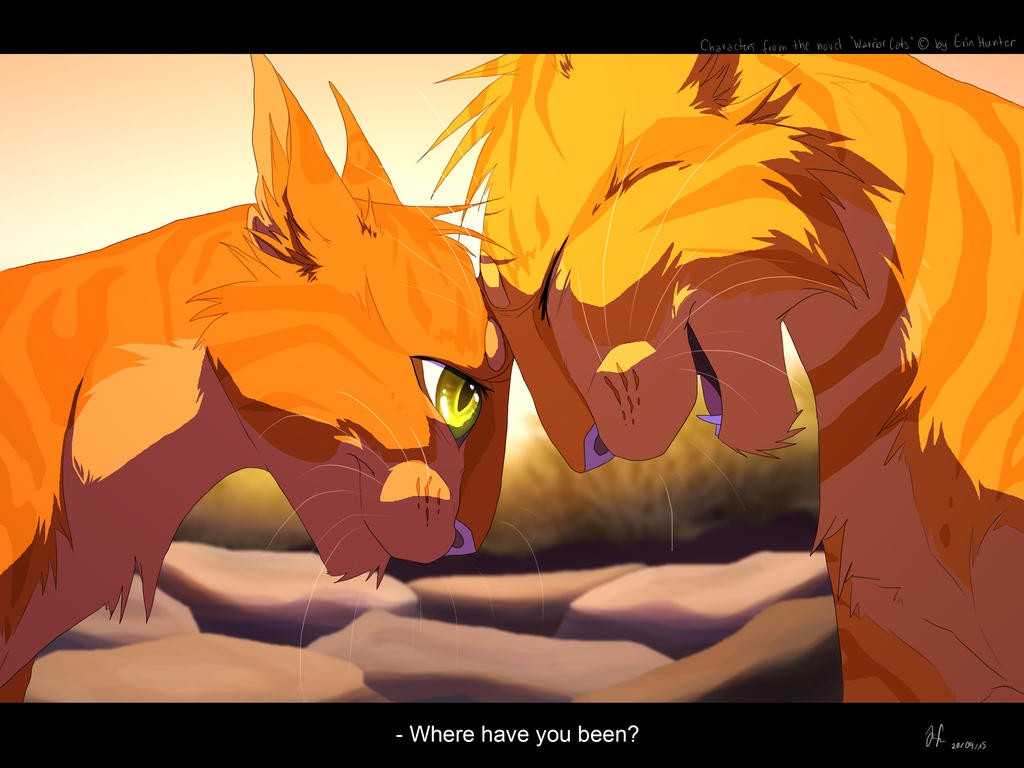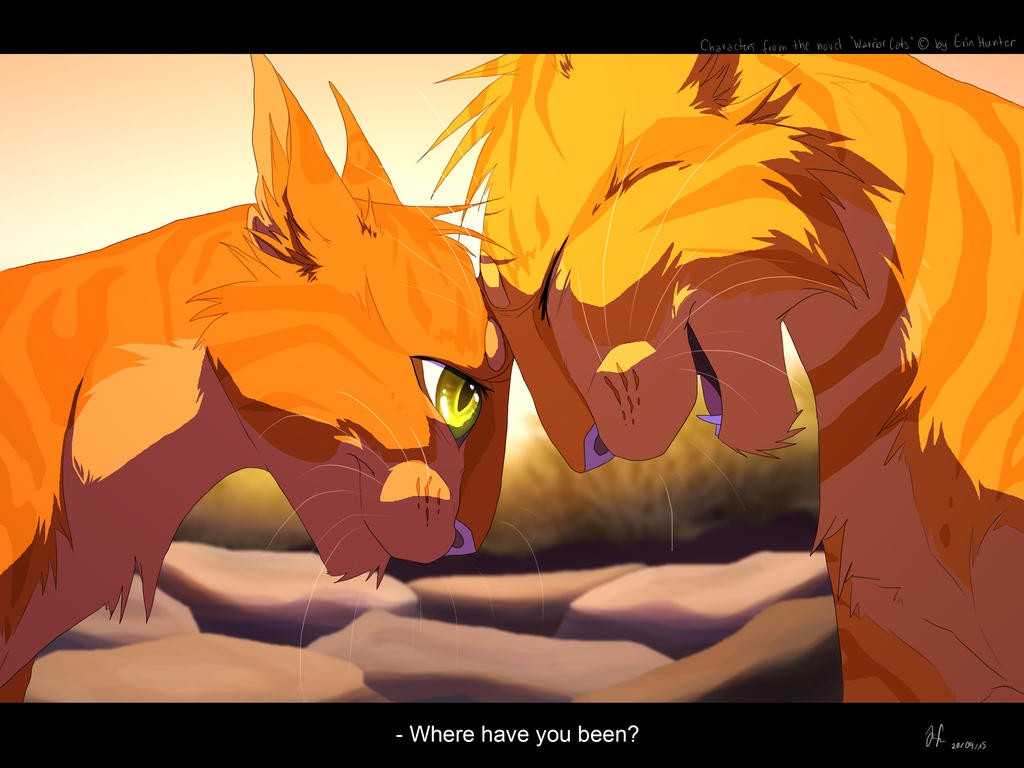 Watch

I know I took the path that you would never want for me
I know I let you down, didn't I?
So many sleepless nights where you were waiting up on me
Well I'm just a slave unto the night

Now remember when I told you that's the last you'll see of me
Remember when I broke you down to tears
I know I took the path that you would never want for me
I gave you hell through all the years

So I, I bet my life, I bet my life
I bet my life on you
I, I bet my life, I bet my life
I bet my life on you

I've been around the world and never in my wildest dreams
Would I come running home to you
I've told a million lies but now I tell a single truth
There's you in everything I do
(...)

- "I Bet My Life" by Imagine Dragons
Wheeeeh

Most of you asked for a little more Squirrelflight-fanart. So here we go! It took me a little longer than I usually intended, since my boyfriend broke up with me for the second time... but well "Fool me one - shame on you. Fool me twice - shame on me" right?
So, this is a scene from "Dawn" ("The New Prophecy"-arc), right when Squirrelpaw and Brambleclaw arrive at sunning rocks after their journey.
I believe this and Squirrels warrior-ceremony were the only two scenes that really showed a glimpse of how deep Squirrels and Firestar's father-daughter-relationship really runs. Troughout the whole series it felt like it wasn't given enough credit.
I mean... Squirrel's the spitting image of her father - inside and out. She's stubborn, cares a lot for her Clan and those she loves, and she always does what she thinks is the best thing for all of them (and please... PLEASE(!!) don't start about that whole thing with Ashfur again. You know... I now know how it feels to be friendzoned... and I think that guy really overreacted. Hard. There were so many other nice she-cats, he didn't have to go all crazy about Squirrel, really. <.<)
Anyways... I think that's why Firestar's so proud of her and why he tried to keep her away from Brambleclaw in the first place. He knew exactly how often he got himself into deep trouble when he was younger. And he was just worried for his daughter's wellbeing... he must've suffered so much when Squirrel ran off with Bramble. I can't imagine how it feels to loose one of your children.
But I think no matter how angry they were at eachother, no matter how much they suffered because of eachother, they're cast in the same mold. Firestar will always see himself in his daughter and Squirrelflight will always act like her father - even when she ran away after their argument.
I hope you like this one... The next one's going to be some Tigerstar-fanart

Characters and Story (c) by Erin Hunter
Illustration (c) by

...ME! :3