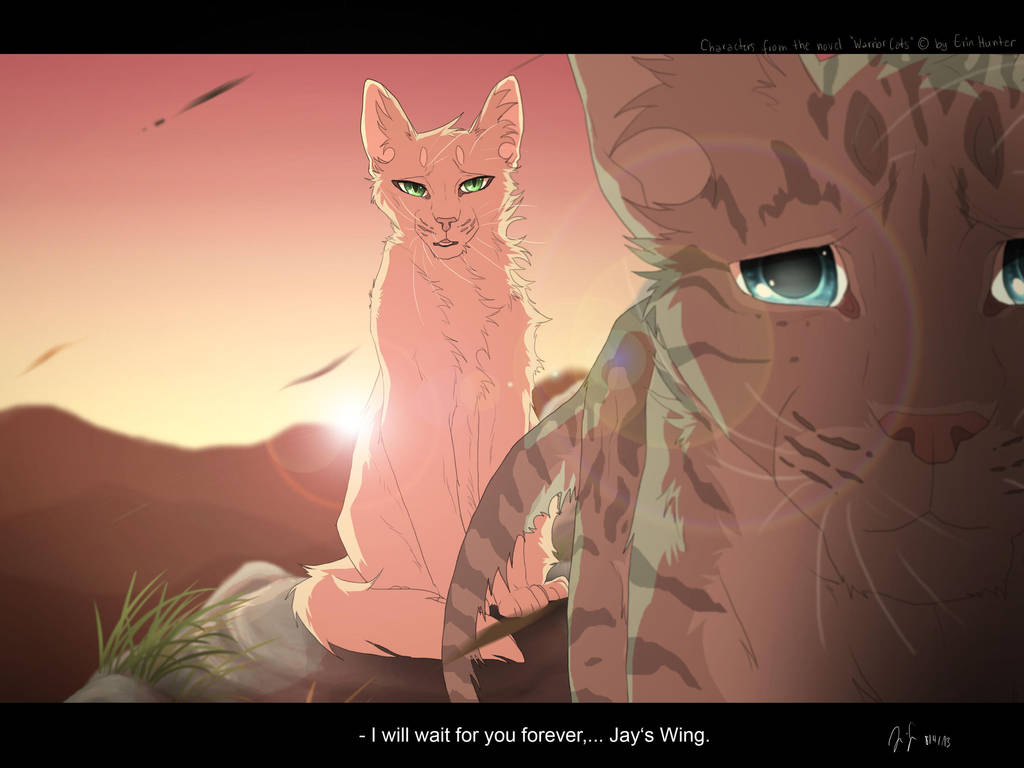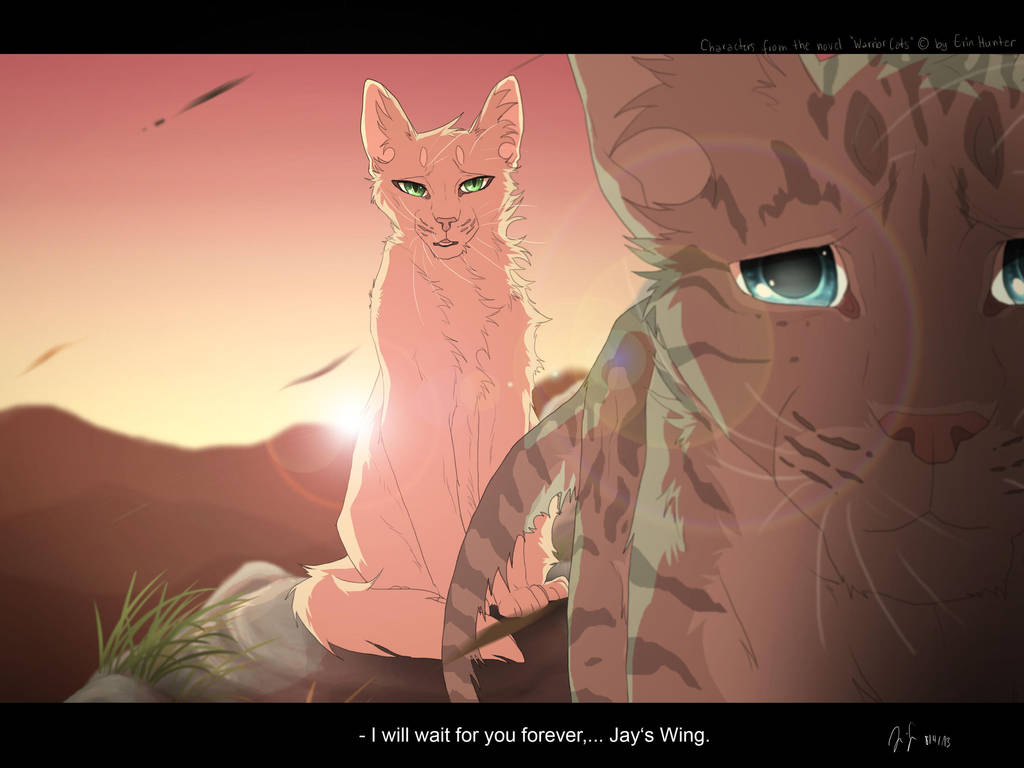 Watch

Same old empty feeling in your heart
'Cause love comes slow and it goes so fast

Well you see her when you fall asleep
But never to touch and never to keep
'Cause you loved her too much
And you dived too deep

-"Let Her Go" by Passenger

2nd part of my Warriors-picture-series :3 As I promised it's a pic of Half Moon and Jayfeather... or Jay's Wing.
I didn't read that part of the series, yet, but I'm sure I'll like this couple. As far as I know -I've read the Warriors.wikia articles- Half Moon is one of the ancient cats and Jayfeather has the ability to travel through time or something?? Anyways, I really like the idea of a love that cannot be, because there's more than one life-time between them...eventhough it's very sad.
I thought this part of the lyrcis from the song would fit quite well, 'cause well... Jayfeather has to leave Half Moon and in his reality he isn't allowed to love. So when he comes back he feels empty and lost somehow. The only thing that's left of Half Moon is her promise to wait for him forever. The image of her promising that she'd wait for him (WHEN SHE WAS ALIVE!!) even after her own death... and well knowing that there are so many years between her lifetime and his birth... this image is just stunning.
Eventhough he has to say goodbye to Half Moon I drew Jayfeather with a small smile, because he know's that this isn't a forever-goodbye... They'll meet again when he dies... it's kinda like with Firestar and Spottedleaf... they were always sure to meet again in the afterlife. And there they could be together.
I guess now I HAVE to read the books up until that scene...
I hope, as always, that you like it. The perspective isn't this extraordinary this time... I couldn't think of anything better than this

Characters and Story (c) by Erin Hunter
Illustration (c) by

...ME! :3