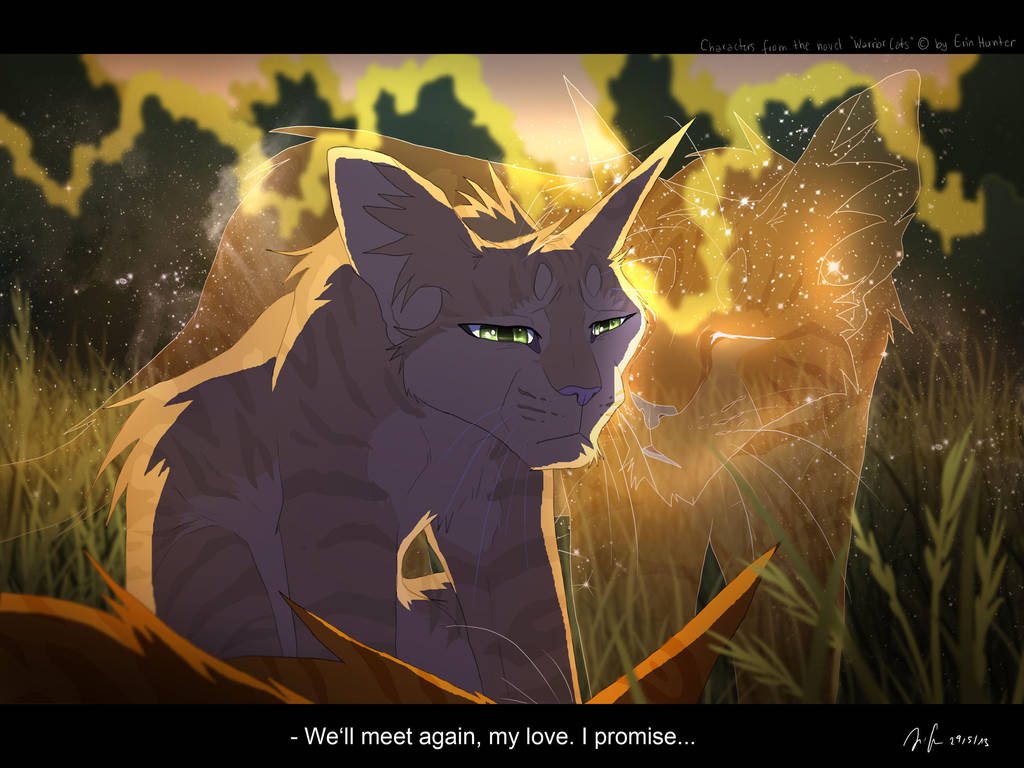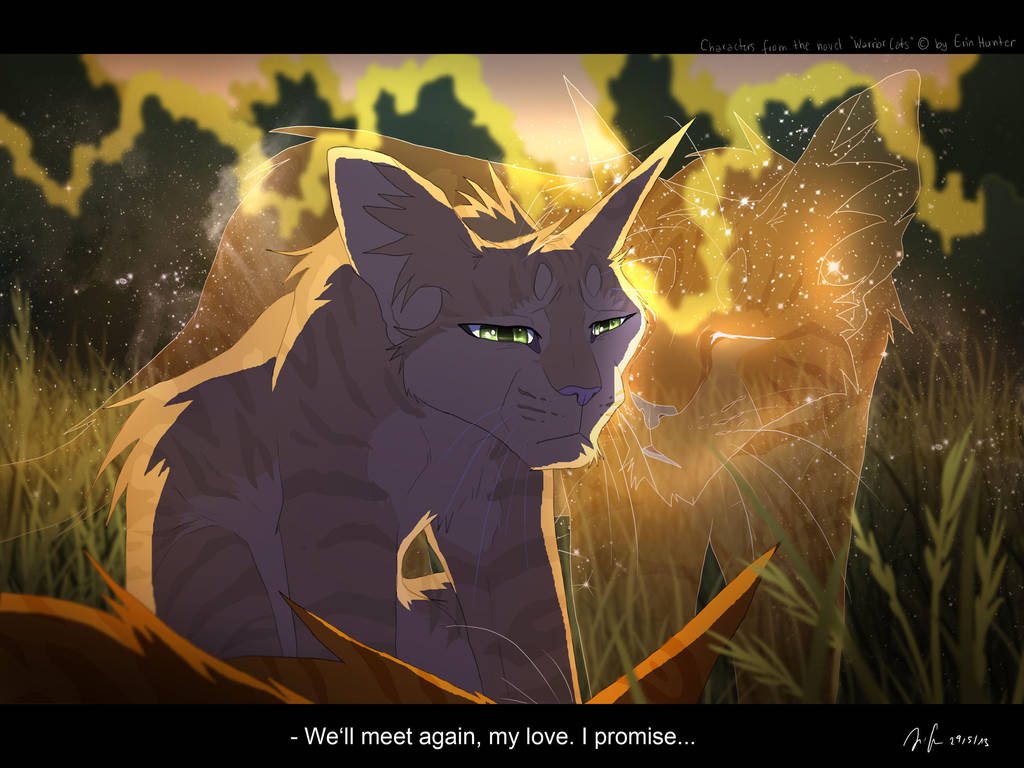 Watch

Well you only need the light when it's burning low
Only miss the sun when it starts to snow
Only know you love her when you let her go

- "Let Her Go" by Passenger
Neeext picture for my "Let Her Go"-pictureseries :3 I promised to do some Sandstorm fanart and here it is. I chose this part from the lyrics because Firestar's pelt was often described to look like flames in the sun and he was seen as the "bright light of ThunderClan". And this light finally died down. I don't think that it's an actual scene from the book...but that's how I imagine (WARNING SPOILER ;D) what happened after Firestar died in "The Last Hope"

. Sandstorm said goodbye to her beloved mate and shared tongues with him for the last time. Not to sound rude, but she isn't the youngest anymore, so I think in all her grief and sadness, there was this little glimpse of hope that they'd be together again, soon. :/ It happens kinda often, that older humans and animals that lose their partner/mate die shortly after because of loneliness....
And I believe that Firestar was there at her side, to say her goodbye, too. This may be a little dramatic and somehow ironic, but I chose to let him make the same promise to Sandstorm, that Spottedleaf once made when telling Firestar she'd be there to welcome him when he dies... But I think he'll keep his promise to Sandstorm and they'll be together.
I hope you like it... I could't find a good perspective for this one. :/ But I really like how it came out. And for all who complained that I made Sandstorm cream-colored instead of sandy-brown... HERE YOU GO... have it your way, I made her sandier this time xD
Characters and Story (c) by Erin Hunter
Illustration (c) by

...ME! :3