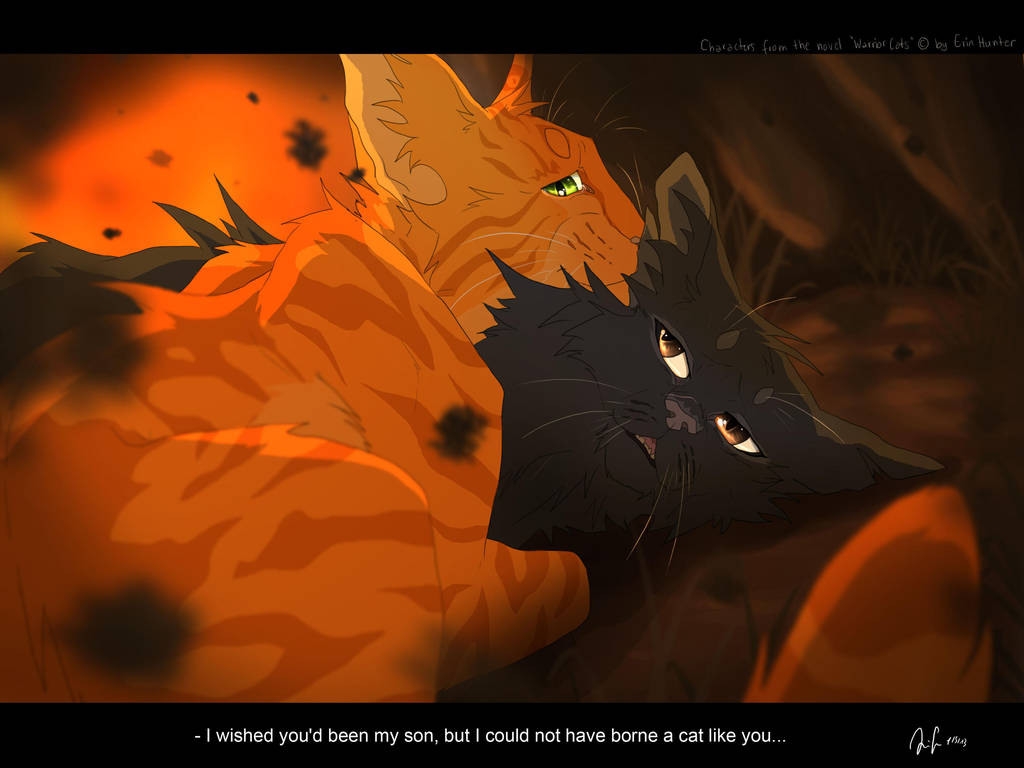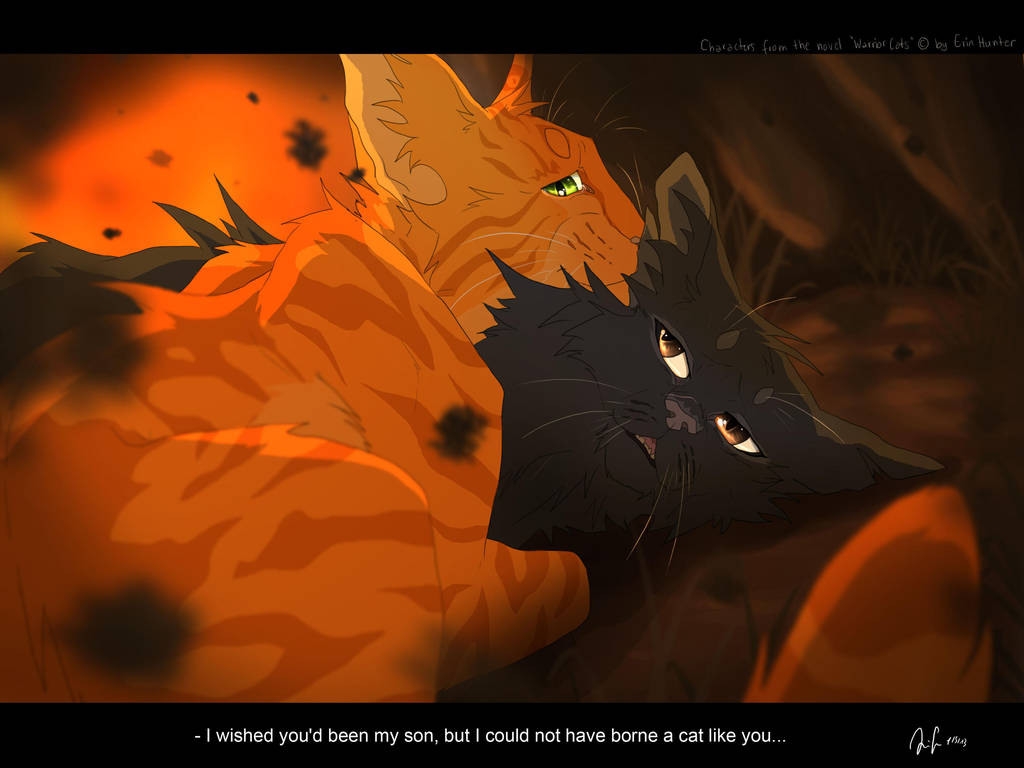 Watch

You see her when you close your eyes
Maybe one day you'll understand why
Everything you touch surely dies

But you only need the light when it's burning low

- "Let Her Go" by Passenger

4th picture for the "Let Her Go"-picture-series.

I think the lyrics will double somehow, 'cause there are so many scenes that fit certain parts

Like this one...
I really enjoyed drawing this piece. Firestar/Fireheart was one of my favourite-characters in the first series (I guess in the following arcs the authors didn't care that much about him anymore) and it was almost heartbreaking when Yellowfang told him that she wished he was her son instead of Brokenstar. It wasn't shown this clearly in the books that she had those motherly feelings towards him...but well, it kinda makes sense. He found her when he was an apprentice, cared for her well-being and stood up for her... everything children do for their parents. So he kinda became everything Yellowfang wished Brokenstar would have been. I think this was a really special and deep bond they shared. And that's why I felt like interpreting this scene a little different than it is described in the book. Because in the book Fireheart just sat infront of Yellowfang and kinda watched her die. This felt a little too cold and distanced... so I drew him cuddled up to Yellowfang to be there when she leaves.
I hope you like it...oh and by the way: If you wondered what those black flakes are ... they're ash-flakes.^^
Characters and story (c) by Erin Hunter
Illustration (c) by

...ME! :3