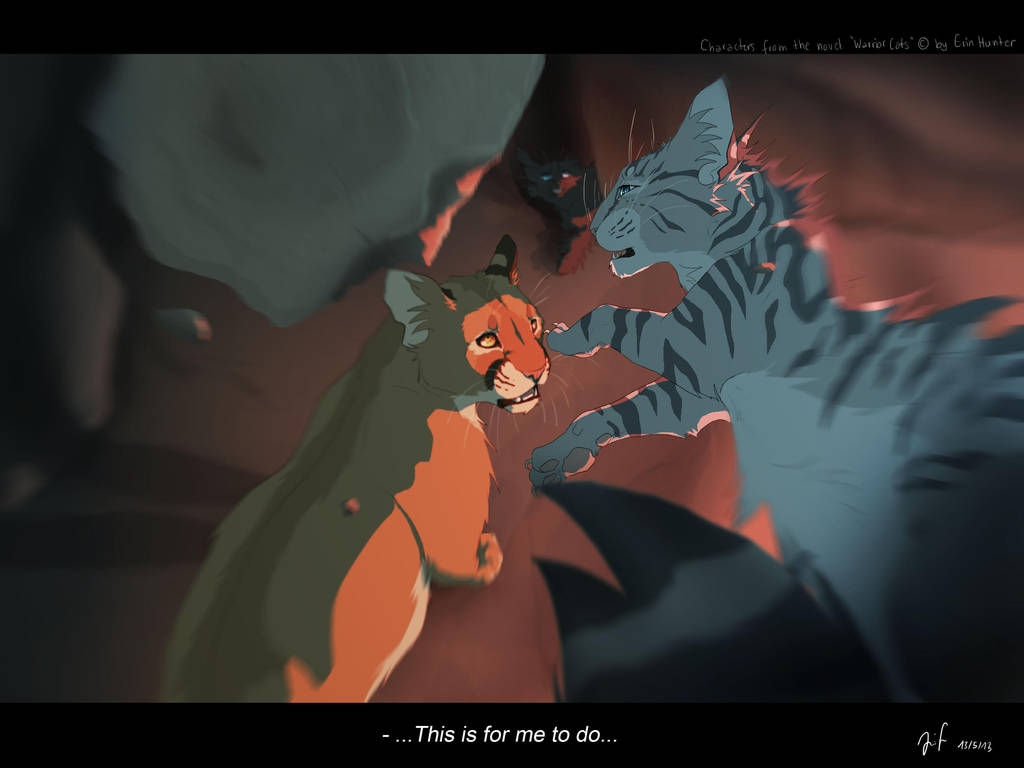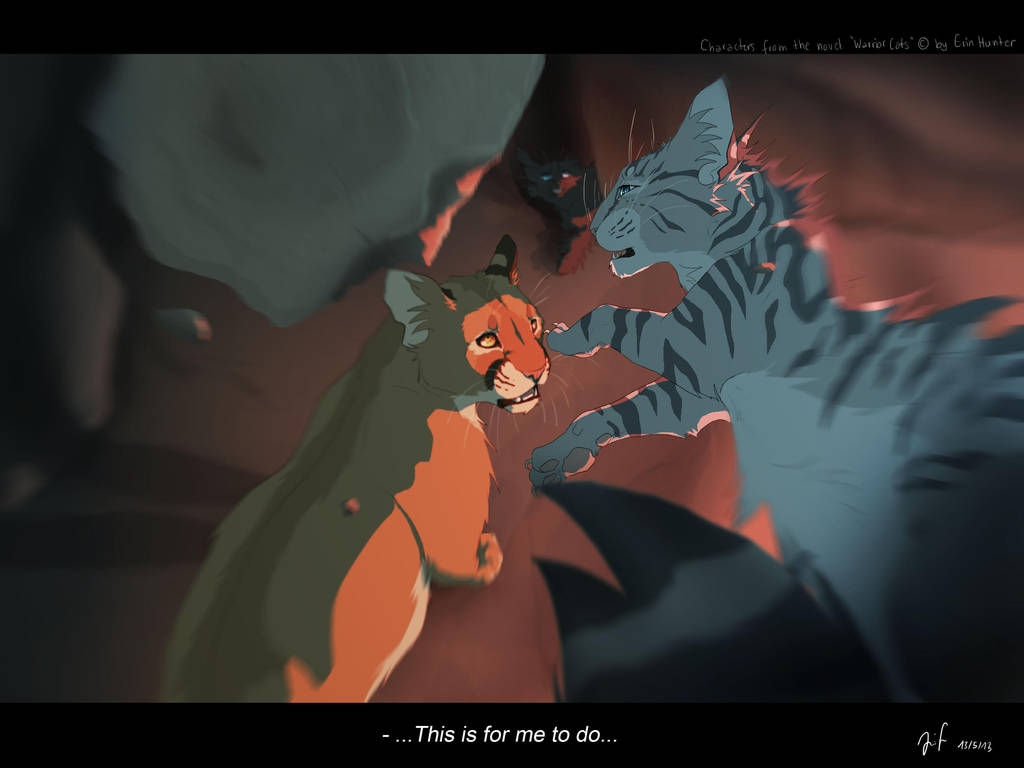 Watch

'Cause love comes slow and it goes so fast

Well you see her when you fall asleep
But never to touch and never to keep

- "Let Her Go" by Passenger
Fifth picture for my "Let Her Go"-picture-series. I know I wanted to do a Sandstorm pic... but I just finnished reading "Moonrise" and this scene wouldn't go out of my head until I finally drew it.

So as you can see: It's one of Feathertail's last moments, when the Tribe of rushing water was attacked by Sharptooth (I hope he/she looks just a little like a cougar x_x), Crowpaw was trapped and she decided to sacrifice herself in order to rescue her beloved one and to free the Tribe from Sharptooth... Another tragic love-story that ended too soon

That's why I chose this part from the lyrics for that scene. Because Feathertail and Crowpaw developed their love towards eachother over the whole journey they made in order to safe their clans and well... as soon as they confessed their love, Feathertail died. I really liked her, because she was so calm and friendly... seems like every character I like dies sooner or later...

Anyways I hope you like it. And this doesn't has to do anything with this pic but now that I think about it... doesn't Crowpaw/feather has the same problem like Firestar had with Sandstorm and Spottedleaf (before the Erins decided to let Spottedleaf die a second time)? I mean, as far as I know there's Feathertail waiting for him in StarClan... and he also loved Leafpool... and he had a son with Nightcloud. So... how the hell do they solve this when he dies and goes to StarClan, too? D:
Characters and Story (c) by Erin Hunter
Illustration (c) by

...ME! :3