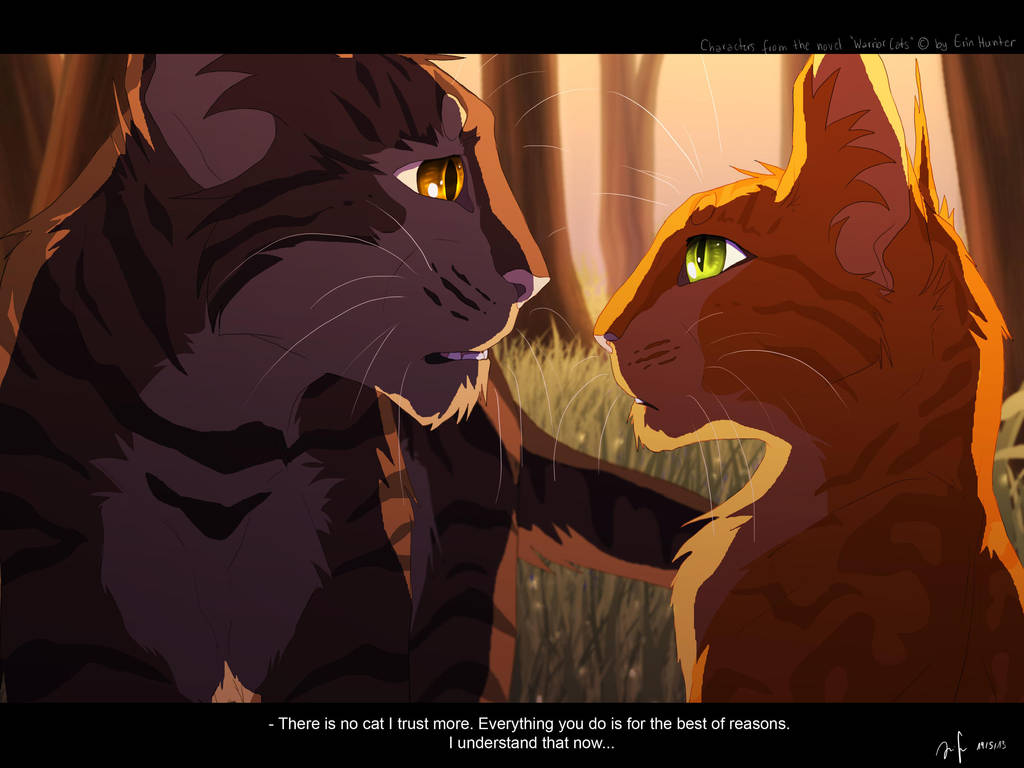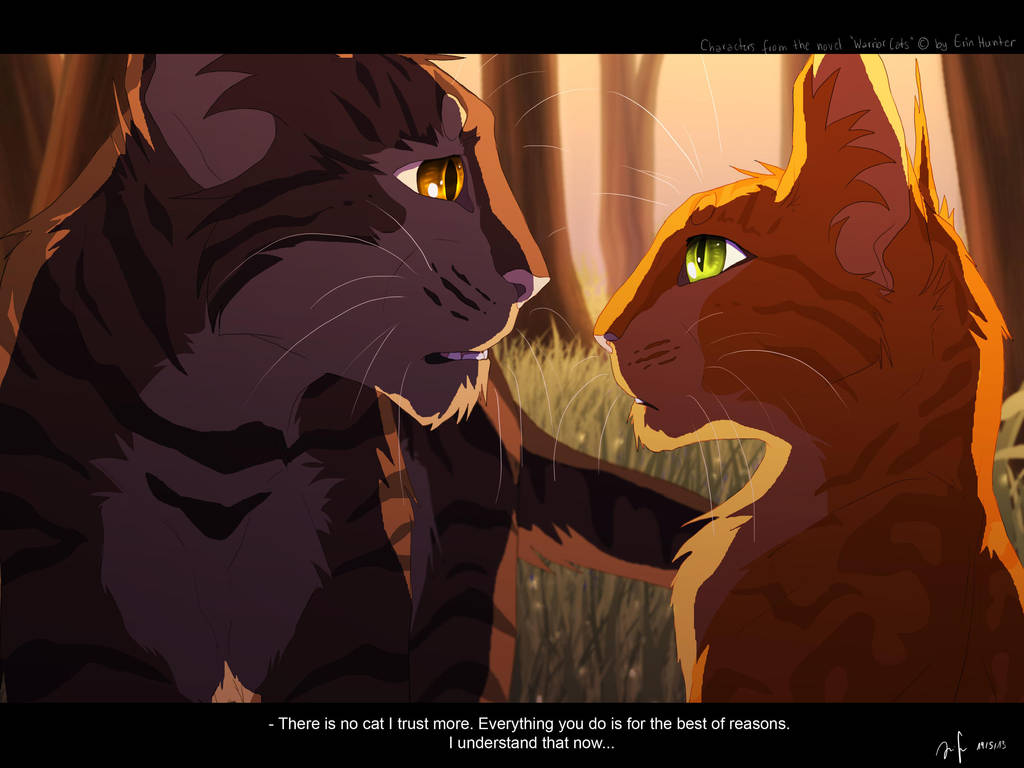 Watch

I'm sorry I don't understand
Where all of this is coming from
I thought that we were fine
(Oh, we had everything)
Your head is running wild again
My dear we still have everythin'
And it's all in your mind
(Yeah, but this is happenin')

You've been havin' real bad dreams, oh, oh
You used to lie so close to me, oh, oh
There's nothing more than empty sheets
Between our love, our love
Oh, our love, our love

Just give me a reason
Just a little bit's enough
Just a second we're not broken just bent
And we can learn to love again
I never stopped
You're still written in the scars on my heart
You're not broken just bent
And we can learn to love again

Oh, tear ducts and rust
I'll fix it for us
We're collecting dust
But our love's enough
(...)

- "Just Give Me A Reason" by P!nk feat. Nate Ruess

Sorry guys, I needed a little break from the "Let Her Go"-series

I'll continue it, when I uploaded the next comic-pages for my fancomic

So here's some Squirrelflight and Bramblestar fanart... inspired by the song "Just Give Me A Reason" by Pink... I know it's not one of the best pieces I made, but still... I felt really inspired by the song so I decided to draw this. Even if it's not the normal type of music I listen to.^^
To the scene: It's from "The Last Hope" after the fight against the Dark Forest. I didn't read the book, yet. But I heard about that scene and I read much on warriors.wikia. And well, I thought it kinda fit that song. Because Squirrel and Bramble kinda broke up when Hollyleaf told everyone about how Squirrelflight and Leafpool lied to everyone...especially Brambleclaw. But I think they never really stopped loving each other, Brambleclaw was just hurt. After all he kinda lost his three loved kits he cared for, since they were born.
After that final battle and after they could talk about everything, I believe he began to understand. So when he asked her to become his deputy, he was just trying to show her that he forgave her... but I don't think they'll ever love eachother like they did at the start of their relationship. At least it'll be a little more distant.
Anyways, I hope you like it eventhough it's not as good as other works... I made this in about an hour or so...

It's kinda late here, so the describtion for this pic is a little crappy and so on xD I'm tired.... Think I'll rewrite it tomorrow or something.
Next upload will ne the new comic page

Characters and story (c) by Erin Hunter
Illustration (c) by

...ME! :3