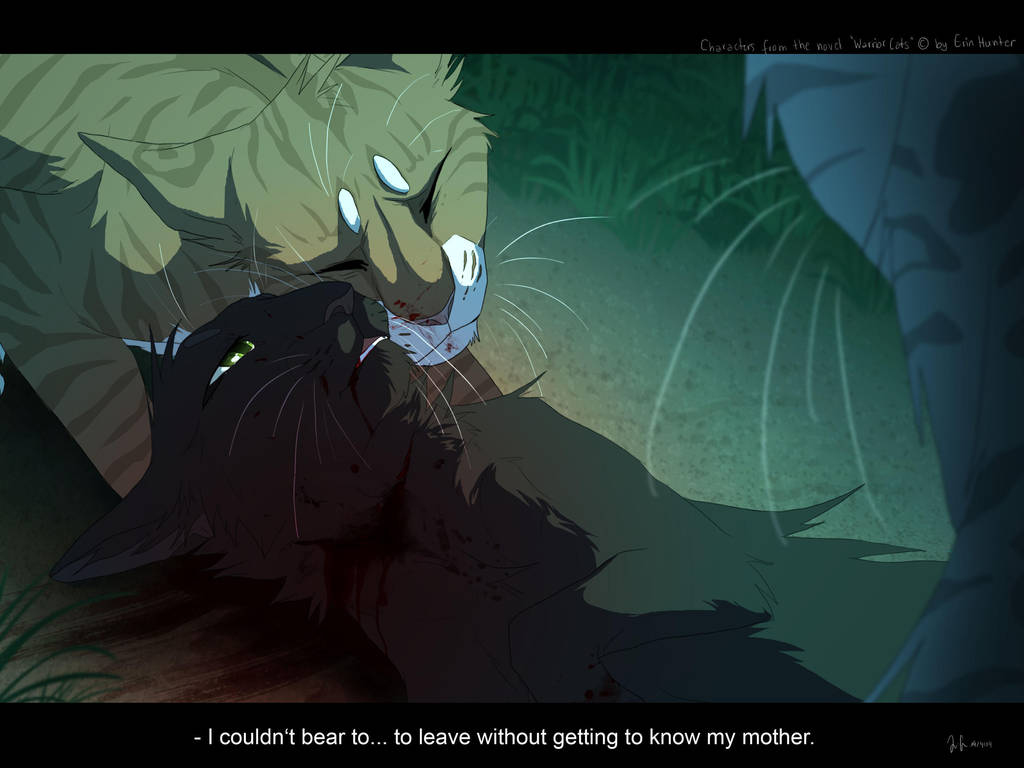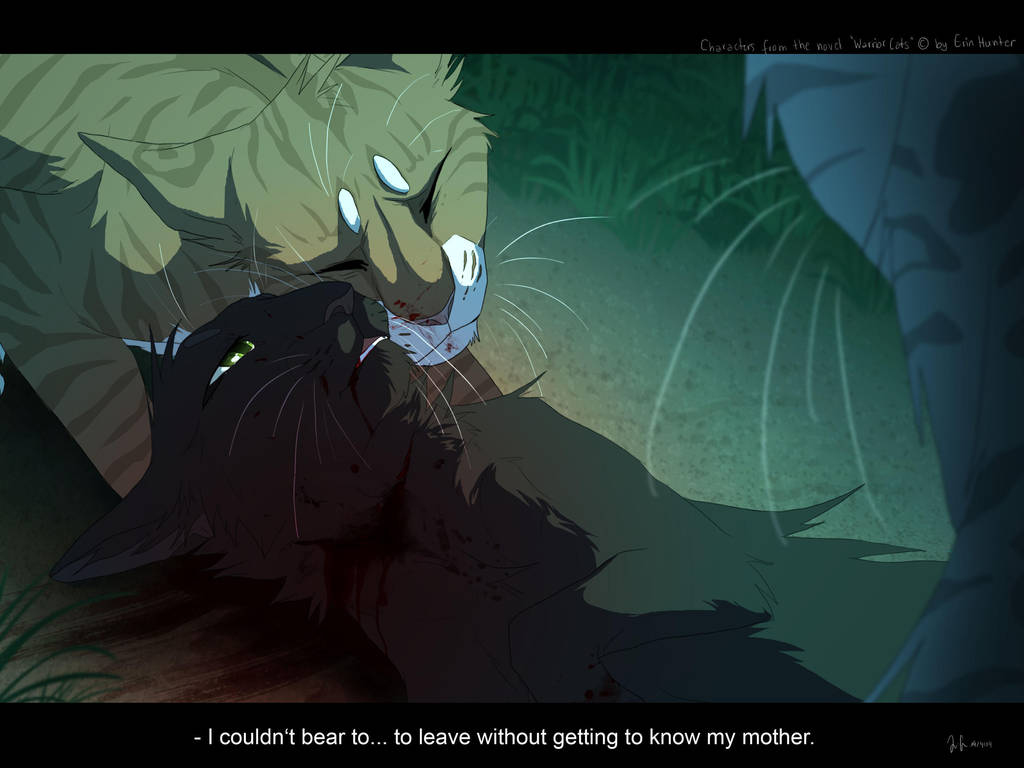 Watch

I had a dream
That I could fly
From the highest tree.
I had a dream.

Now I'm old and feeling grey.
I don't know what's left to say
About this life I'm willing to leave.
I lived it full and I lived it well,
There's many tales I've lived to tell.
I'm ready now,
I'm ready now,
I'm ready now
To fly from the highest wing.

- "Dream" by Priscilla Ahn

sent me a note if I could do a warriors-scene for Priscilla Ahn's song "Dream"... And that's what happened.

Some more Hollyleaf-fanart. I didn't read The Last Hope, yet, so please forgive me if there are some mistakes with the setting or something.
I think I'm going to cry when I read this scene

I liked Hollyleaf, despite her obsession with the Warrior Code and all the wrong decisions she made. She was a good cat after all and she was one of many cats that didn't deserve to die. By the way... did you notice, that she died the same way she killed Ashfur?? I wonder if it's a coincidence or not.
Anyway, I hope you like it... I don't know what to say about this pic, or this scene other than Hollyleaf should've lived after all she's been through.

And I really feel sorry for Leafpool at that point. At least the last words her daughter spoke were meant to make things right. She knew her daughter accepted her as a mother eventhough Leafpool couldn't be there for them..... Right in the feels...

Neyt upload will be some Star Trek Fanart... and a new comicpage!! Whooot!!^^
Characters and story (c) by Erin Hunter
Illustration (c) by

...ME! :3