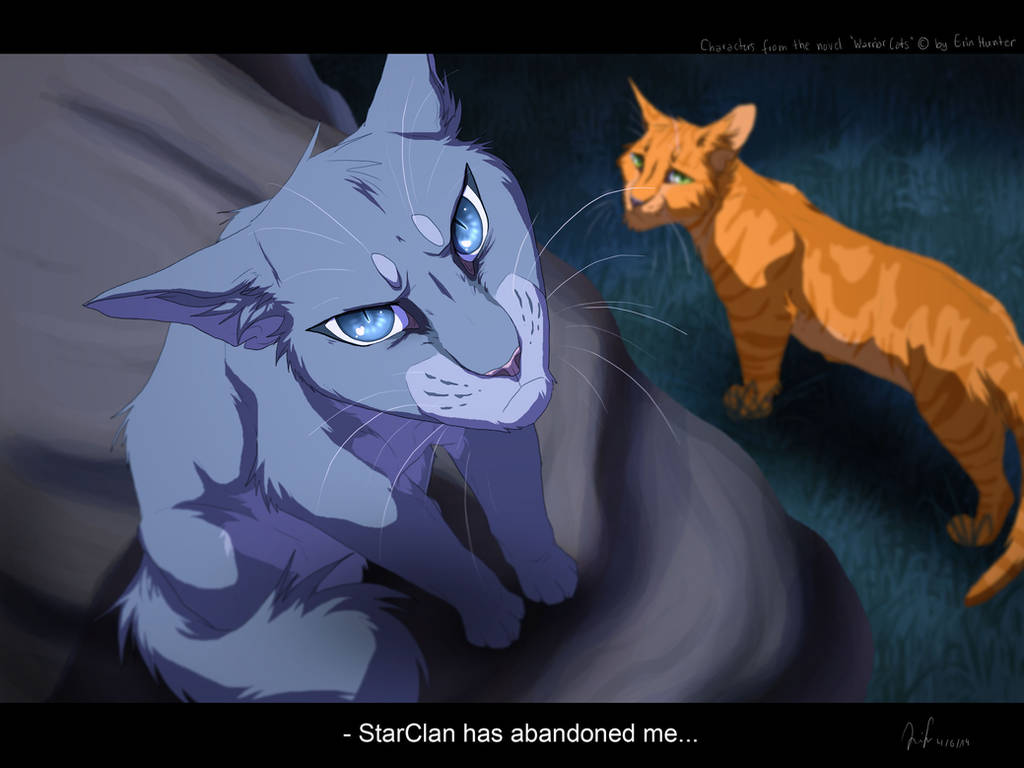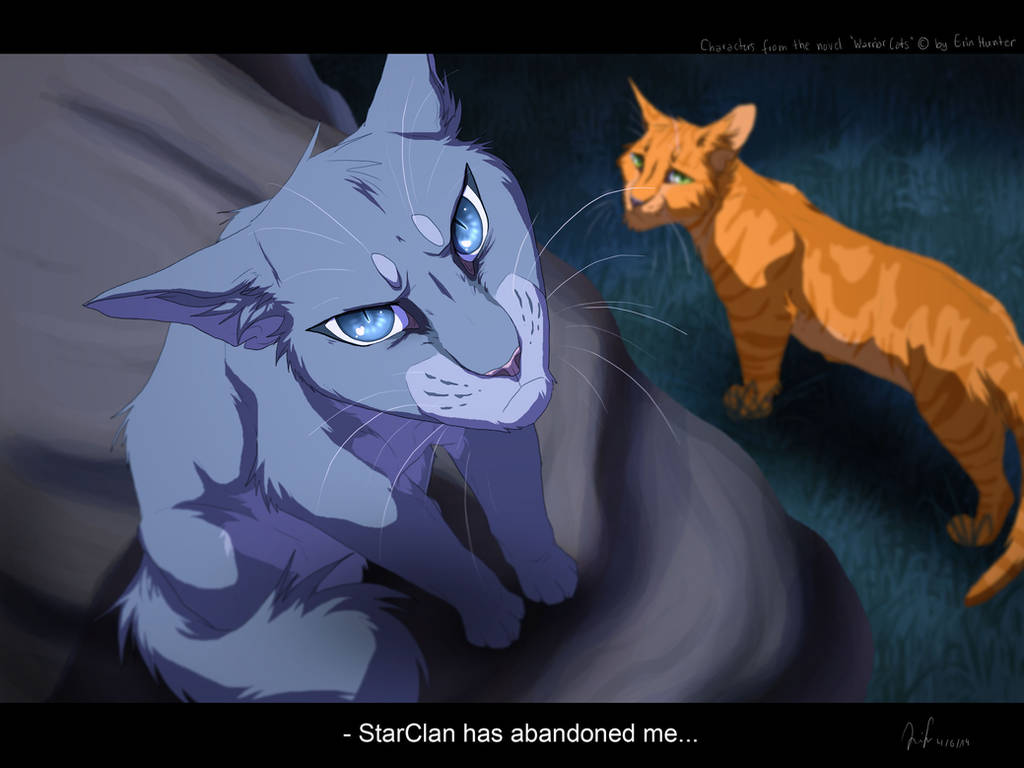 Watch

I was looking for a breath of a life
For a little touch of heavenly light
But all the choirs in my head sang no oh oh oh

To get a dream of life again
A little vision of the start and the end
But all the choirs in my head sang, no oh oh oh

But I needed one more touch
Another taste of heavenly rush
And I believe, I believe it's so oh oh oh


- "Breath of Life" by Florence and the Machine
Weeh

Sorry for always changing my mind about what fanart to draw next - I know I said I'd do some Lionheart-fanart- but I re-read some parts from the original Warriors-series and I HAD to draw this scene. I really HAD to. Otherwise my head would've exploded. Sorry.

This is actually a re-do of a picture I already drew 2 years ago. I never really liked it, so I changed the angle and put in a worried looking Firestar.

Here's the original:
mizu-no-akira.deviantart.com/a…
Damn, Bluestar looked very grumpy there XD... and the anatomy...dear lord... no. Just no.
Anyway, as always I hope you like it. It's one of my so called "fast" drawings, so I didn't put that much effort into the background, but I'm still quite proud of the outcome.
Since I'm working on a short Khan-comic (as a poor replacement for the fanfiction I couldn't write) it'll take me slighty longer to upload the next pictures. I think I'm going to upload the comic all at once as soon as I have enough pages.

Characters and Story (c) by Erin Hunter
Illustration (c) by

...ME! :3