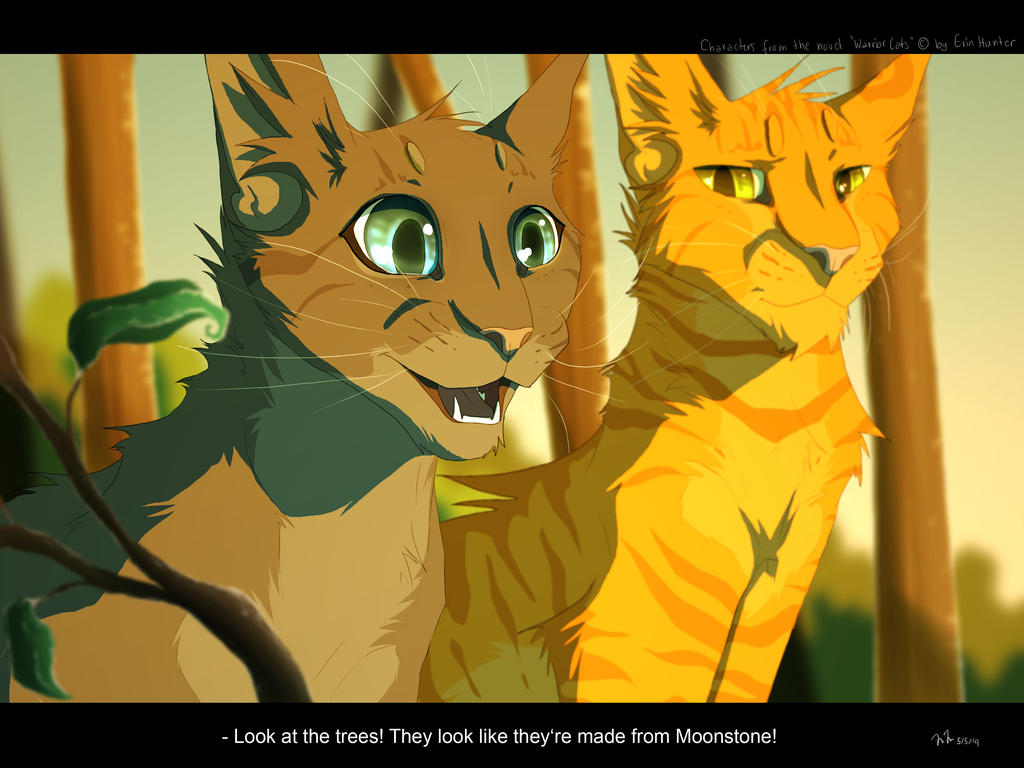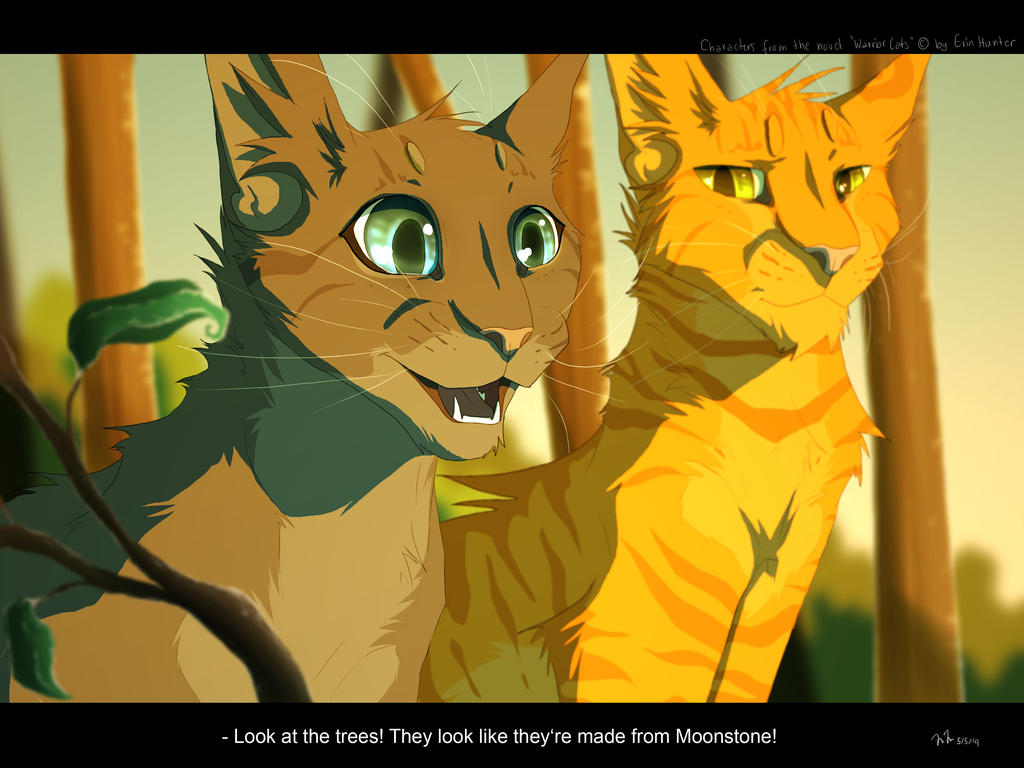 Watch

I had a dream so big and loud
I jumped so high I touched the clouds

I stretched my hands out to the sky
We danced with monsters through the night


I'm never gonna look back
Woah, never gonna give it up
No, please don't wake me now

This is gonna be the best day of my li-ife
My life
This is gonna be the best day of my li-ife
My life

I howled at the moon with friends
And then the sun came crashing in

But all the possibilities
No limits just epiphanies

- "Best Day Of My Life" by American Authors
I wanted to draw this scene for SO DAMN LONG now

Phew... Can't believe I finally found a good song for this and drew it!
This was such a cute scene... Cinderpelt was so hyperactive when she was an apprentice. I always felt sorry for her after her accident. She really deserved to be a Warrior. But I also loved her as a medicine cat

She had a quite interesting personality. She bluntly said what she thought, not even bothering if her opinion was different from her leader's. This cat has my respect for being so strong and vivid despite her crippled leg. :')
I hope you like the pic. I felt like drawing something happy today. Sometimes it feels like there are far too many death-scenes and sad situations in this series. It's quite hard to find something nice.

Neyt upload will be a new comic page... and maybe some more Star Trek fanart. Or else my head's going to explode with ideas XD
Oh by the way, some of you commented on Fireheart's eyecolor... I know they are supposed to be green. And I colored them green. Really xD They only appear to be yellowish because of the light-settings!
Characters and story (c) by Erin Hunter
Illustration (c) by

...ME! :3