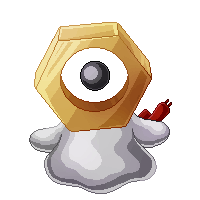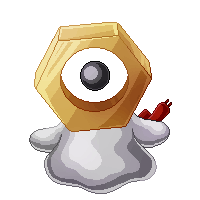 Reply

Meltan. Oh gosh you break me. It is so damn cute
Reply

meltan '-' very niceee arte
Reply

What Pokémon is this?
Also, given its bolt nut head and it's wired tail, I'm gonna assume it might be Electric/Steel.
Reply

Reply

Reply

This one looks 'nutty', in a good way. Haha!

Reply

Reply

Reply

CUTE! I wasn't there for the event but this came out adorable! I love the pixel sprite that is animated as bouncy. They even blink with their eye. Their little wire tail is there too. I love the use of gradient on the body for coloring. Great job and thank you for sharing!
Reply

This is pretty cute sprite work. I would certainly like to see how this mystery unfolds.
Reply

Reply

Reply

not sure but I ught it! THEN it turned into a Ditto. :3 maybe gen 8 baby ditto or place holder?
Reply

3 of them spawned outside my sis's place. they all turned into chikorita
Reply