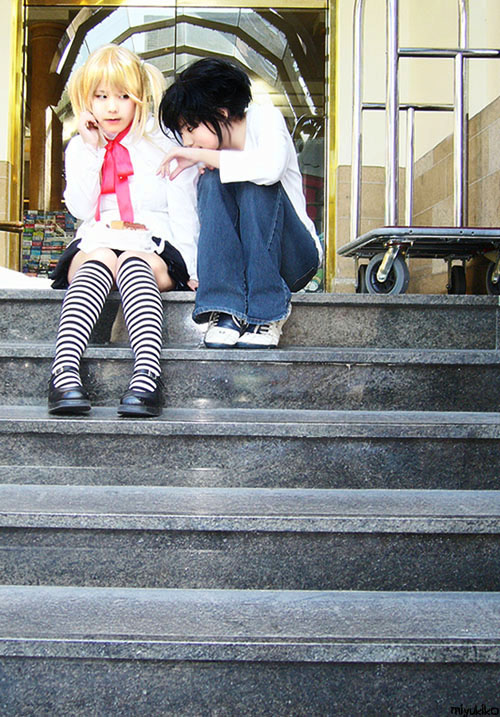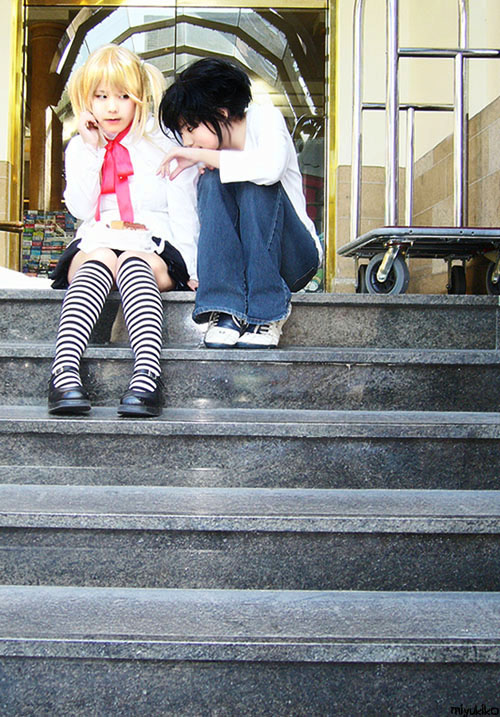 Watch
Misa ".... Ryuuzaki... what are you doing?"
L "........ I thought that I might help you eat them seeing that you might need to go on a diet for your next campaign"
...
orsomething LOL
*
Miyukiko
as Misa Amane and ~
houkiboshi
as L!
We were the Death Note group (Misa, L, Light) and we won best cosplay group at Mini-Animania (at Cotton Crest Hotel)
We had alot of fun cosplaying!!