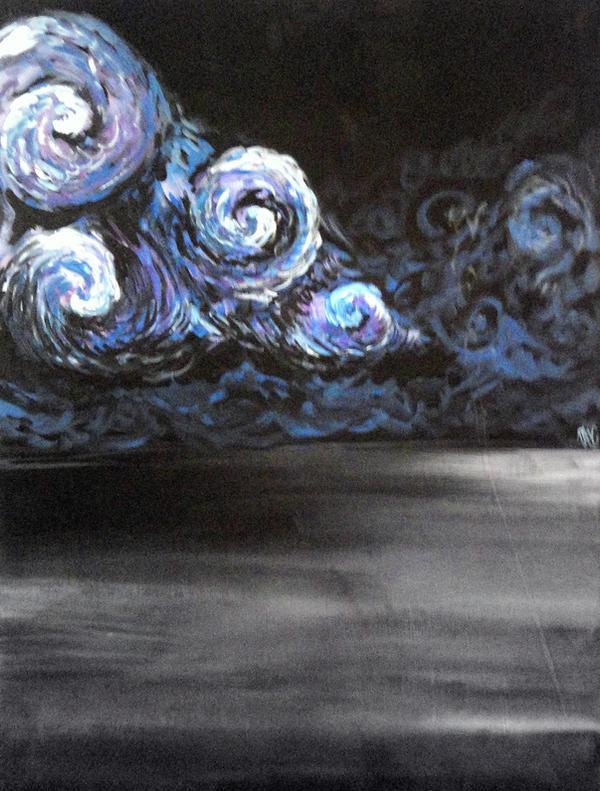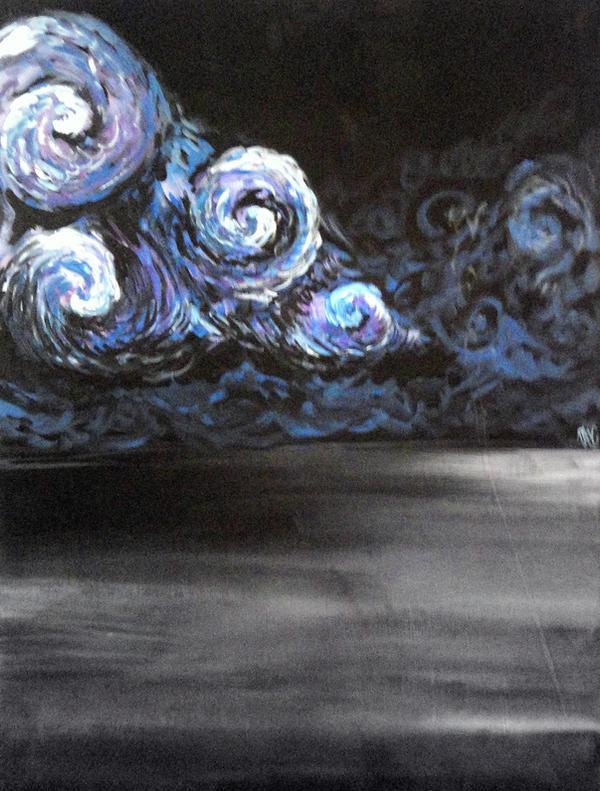 18"x24" Acrylic on Canvas
I made this piece back in April but have yet to get a really clear photo of it. It was the last full acrylic-on-canvas piece I did before I took a little break from art. It's fairly simplistic as compared to a lot of the other work I'd done -- it came immediately after
[link]
and
[link]
-- but it's certainly not lacking in significance or meaning. It's a very brooding piece, but also a hopeful one, I think. The original image is from one of my sketchbooks from earlier this year; I wrote a message to myself on the original, and then tucked it away for awhile. When I found it again the feeling still clicked, and that was enough....
It's currently on display in a gallery and spent a very short time in my home; I'll hopefully be getting a better picture in the next few months.
Lastima
is a Spanish word.
And here's a song to go along with this:
[link]
I don't listen to music when I paint, but I feel like these moods sort of pair up.