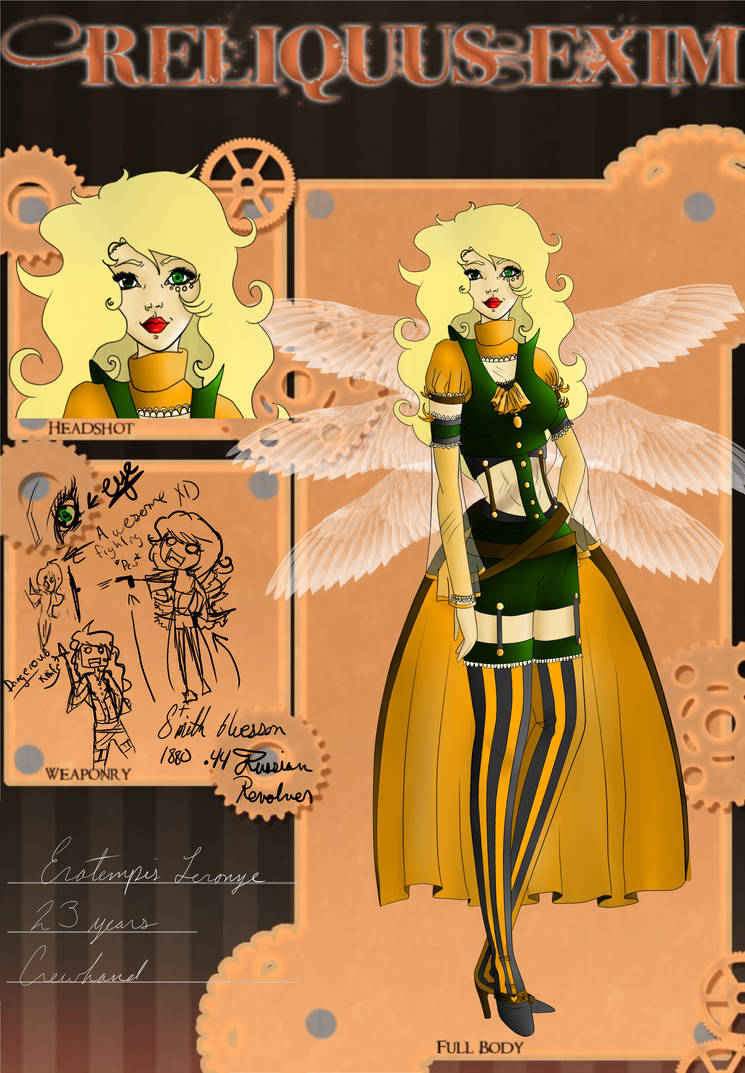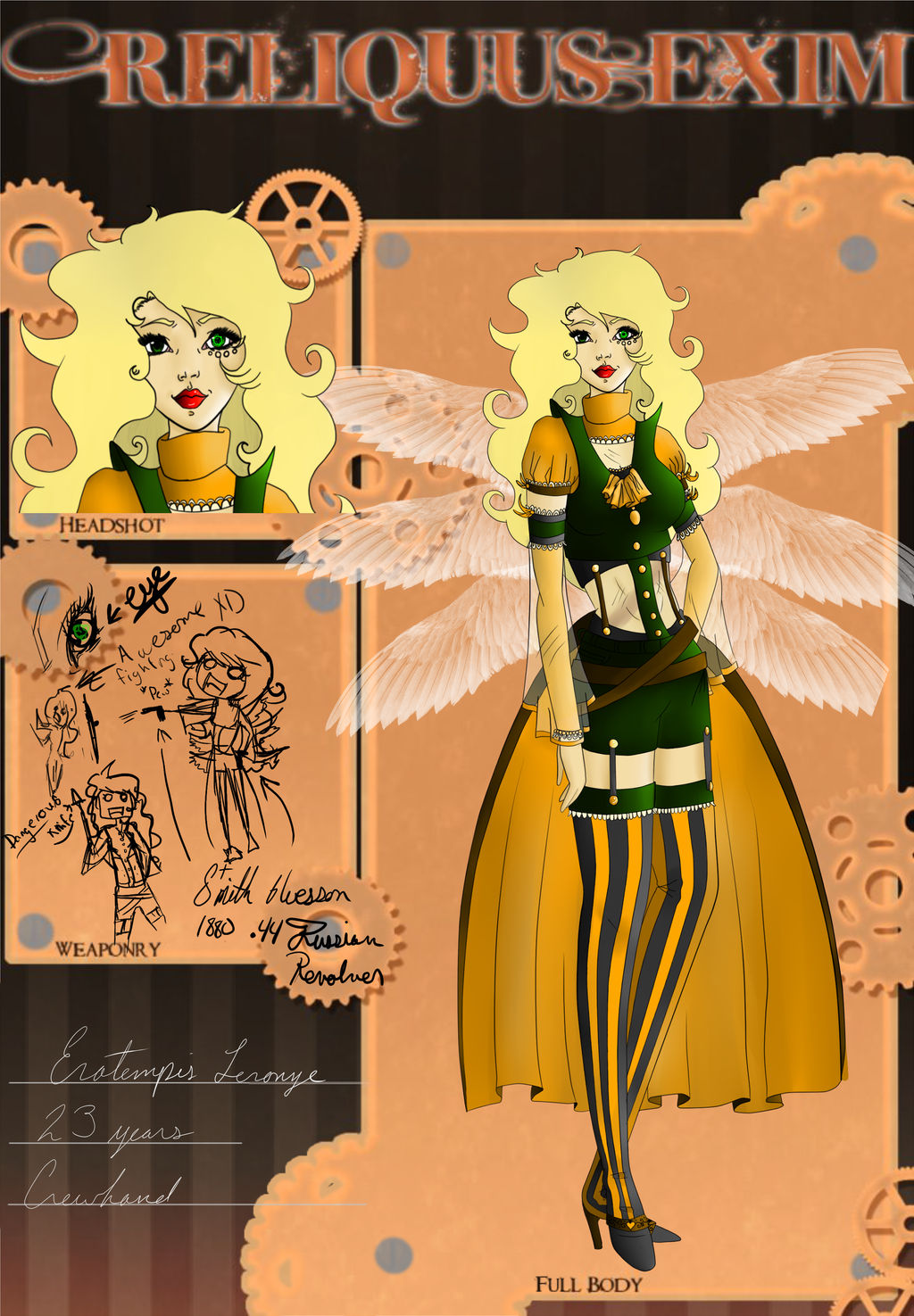 Watch
Full Name: Era Leronze

Relatives: Living brother: Holrin Leronze

Occupation: Crewhand

Personality: She is playful, but not overly so. She enjoys the company of others and is normally kind to everyone, except when a particularly bad mood has found it's way to her. Even then, she mostly remains silent, and keeps away from others to avoid biting heads off. Era is always willing to lend a hand to whoever may need her and doesn't usually protest to it.

Hobbies: When she feels up to it, she enjoys flying and the occasional dancing session. She has also been known to enjoy a good sparring match with a friend.

Background: Era was raised by her older brother, Holrin, after her parents perished when she was 8 years old. Holrin was able to support them both by shipping cargo by airship to different areas of Reliquus up until Era was able to make her own decisions. After Holrin's business increased, keeping him away for longer periods of time, Era found her way onto The Titan.

Mutations: Her right eye emits a certain type of radiation that can manipulate certain wavelengths for set amounts of time, allowing her to use her abilities to move objects. The amount of time she can use this ability is determined by the wavelength type. Sh

e is also able to emit high-velocity streams of air through the pores of her skin. As she forces the air out of his body, according to Newton's Third Law, the expelled air must push back, which allows her to fly.

She has senses that are somewhat heightened, certainly not significantly however.

The lines on your character sheet need to have the name, age, and occupation of your character, not the nickname, age, and full name. If you do not know your position yet, it would be best to just leave the third line blank for now.
Also, only division heads have codenames.
Other than that, your application looks very nice.
Reply

Well thank you. I apologize for the extra info on the lines. I'll have to cut and paste Era sometime from now. Thanks for letting me know about the Codename part, I was unaware. Haha.
Reply

You did a good job! And more wings~
Reply

Haha! Thanks a lot. It doesn't compare to what you guys did. I really admire you all. I had to put up a spare link for the wings. I am in the middle of such an awful art block I can literally FEEL IT BLOCKING MY CREATIVITY. D': Ha.
Reply

Reply