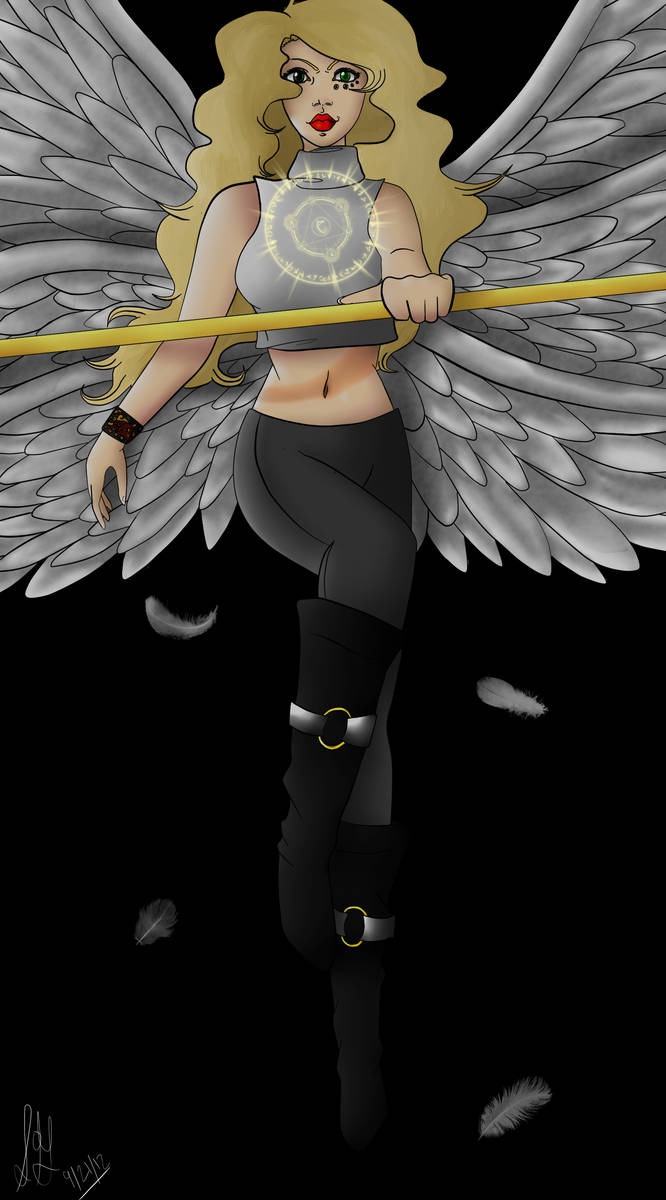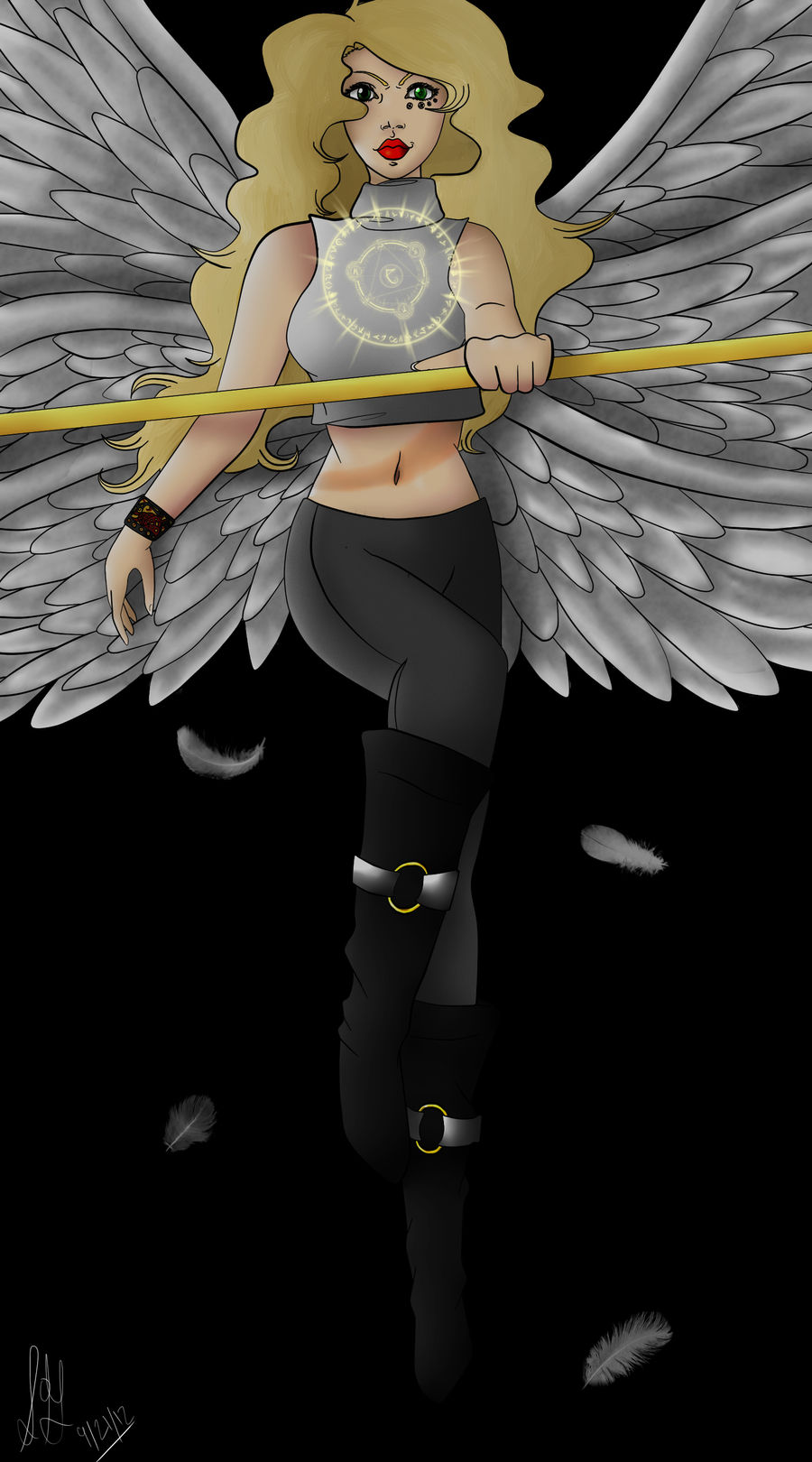 Hey guys! This is just a piece I did in the meantime, while I worked on some other commissions. This was inspired by two songs, and couldn't resist the urge to draw it. Those two are Archangel- Two Steps From Hell as well as Roger Rabbit - Sleeping with Sirens.
I am addicted to those two. D: Anyway, this is my new design for my character Era Leronze. I will eventually put up a little fic about her, hopefully, in the near future. Yeah... Commissions, um just PM me is you want okay?

Do not steal this please. I've had those incidents before, and would prefer to not repeat them.
Era is an Asgardian goddess by the way. Thor and Loki's sister.
;D Ciao.