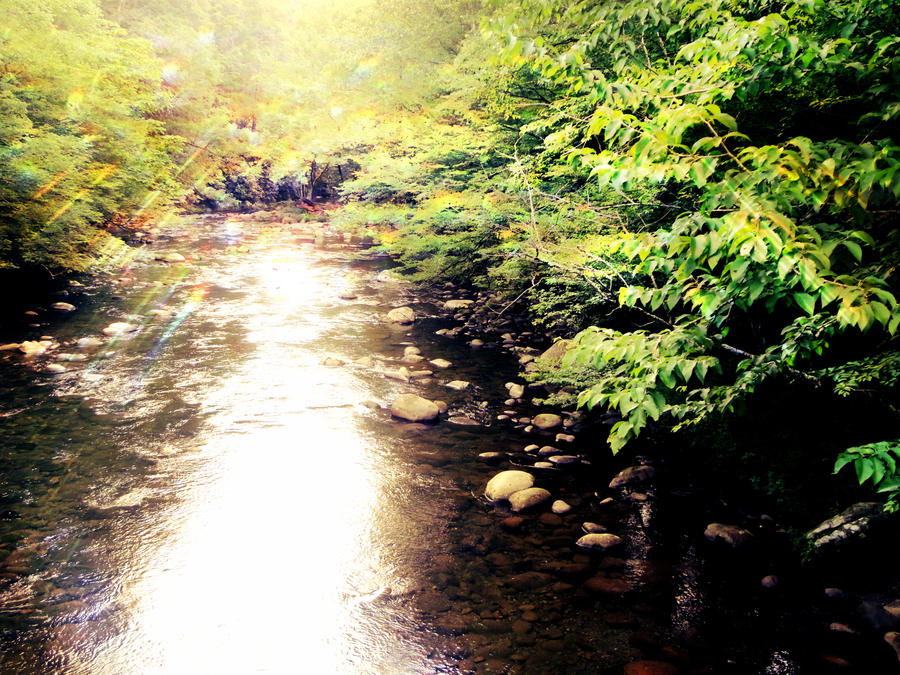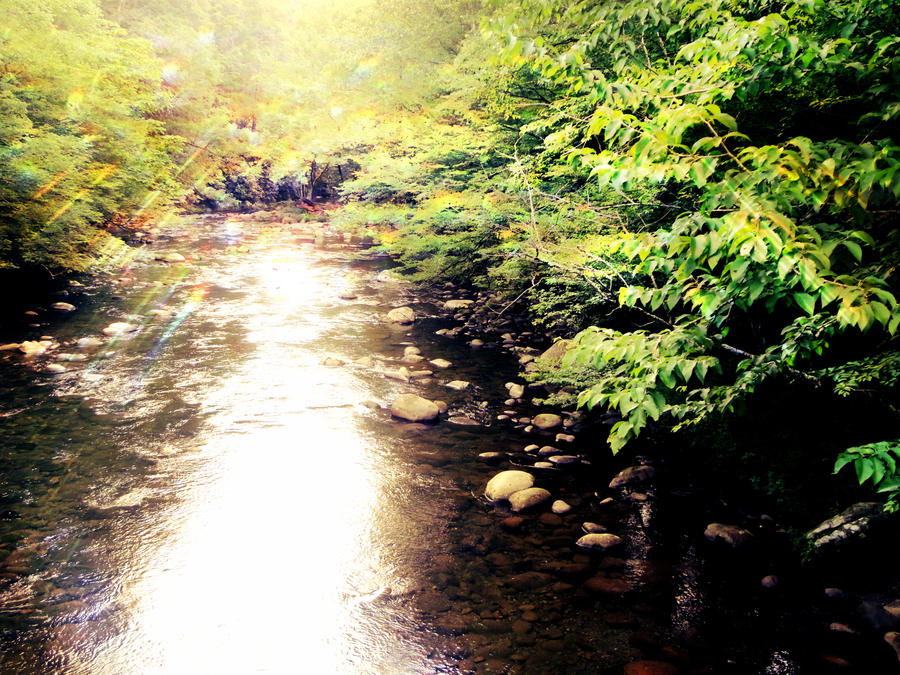 Gatlinburg, Tennesee. June 8, 2012.

Same stream as was in No. 1. This is the upstream view from atop the bridge.

there seems to be a bridge made entirely out of light u.u

doesnt make you wonder where it will take you?
and the rays of the sun are made in a patterned of a wing... maybe she is trying to tell you to follow her?

the real question is, is she a good angel, a rogue, a bad one, or an individual?
Reply

You... Are awesome...

Reply

thank you...

to tell you the truth, i actually make up these kind of sayings a head of time, forget them... then use them later when something "sparks" them.
my memory is just one big puzzle, and i still dont have all the pieces XD
Reply

It's good to be like that :3 Spontaneous yet planned

Reply

...i do make plans. then i dont follow them.

i make plans of what NOT to do today or tomorrow or whatevs

it's actually a fun way to start the day ^^
what not to do... hmmm
kill my brothers
cross the street
dont make weird sounds
get to bed early
watch obscene material
dont go on the internet
dont do randomness

things like that XD
Reply

Reply