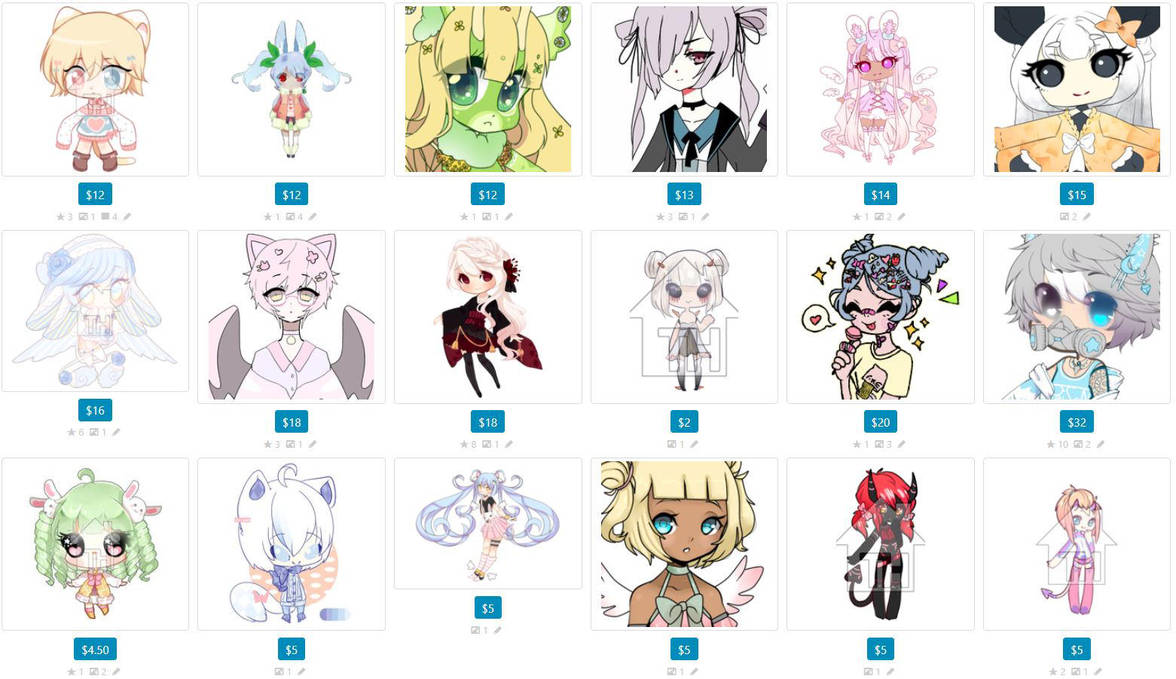 Hey there~
I am selling or trading some of my babies because unfortunately I cannot find anything to do with them... So I am looking for a better home for them ♥
Moreover since mid July I do not have a job anymore so it would really help me if you would like to adopt one or to share with other people that might be interested ;w;
You can have a better look at them here:
toyhou.se/Miunadeli/characters…
If you adopt one of them you'll get all the unwatermarked files!
I strongly prefer PayPal but you can still try to offer art even though I will be really picky!
If you can only pay in points let me know, I might accept it! $1 = 100 points
We can also discuss about if you want to do half payment and half trade!
I will only accept PayPal for now as I do not have a job anymore!
PayPal > Points > Art
You will have to pay within 24 hours!
Trades have to be done within 3 months!
Thanks for looking and feel free to share, it will help me a lot ♥