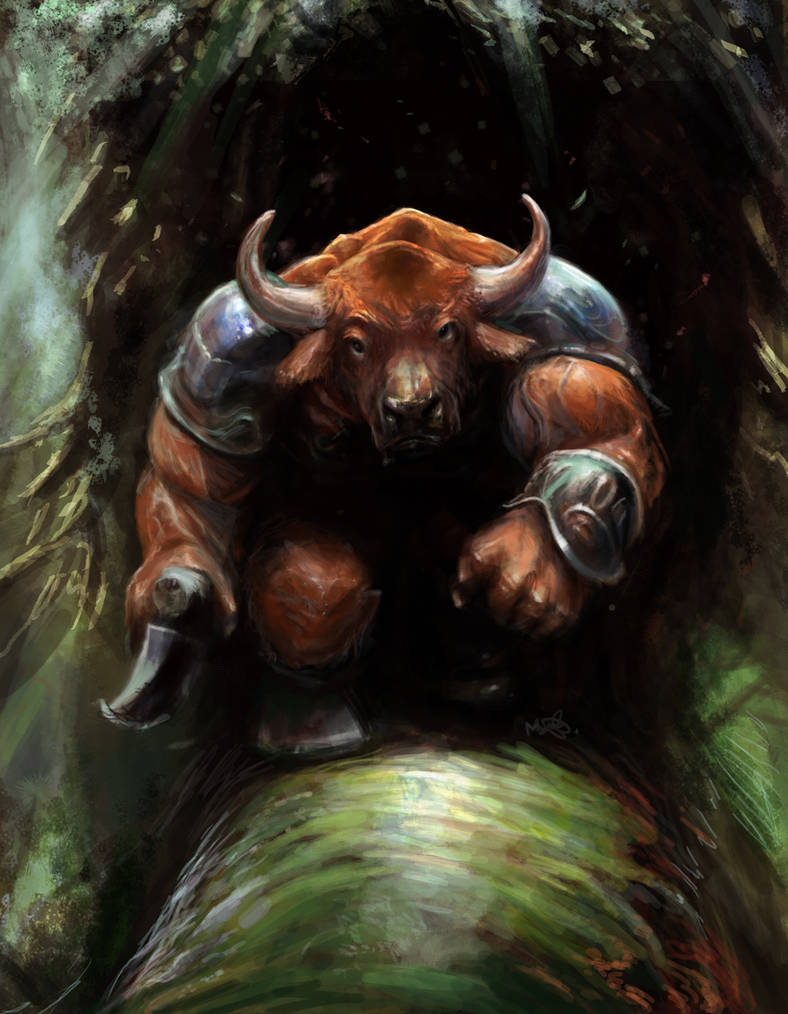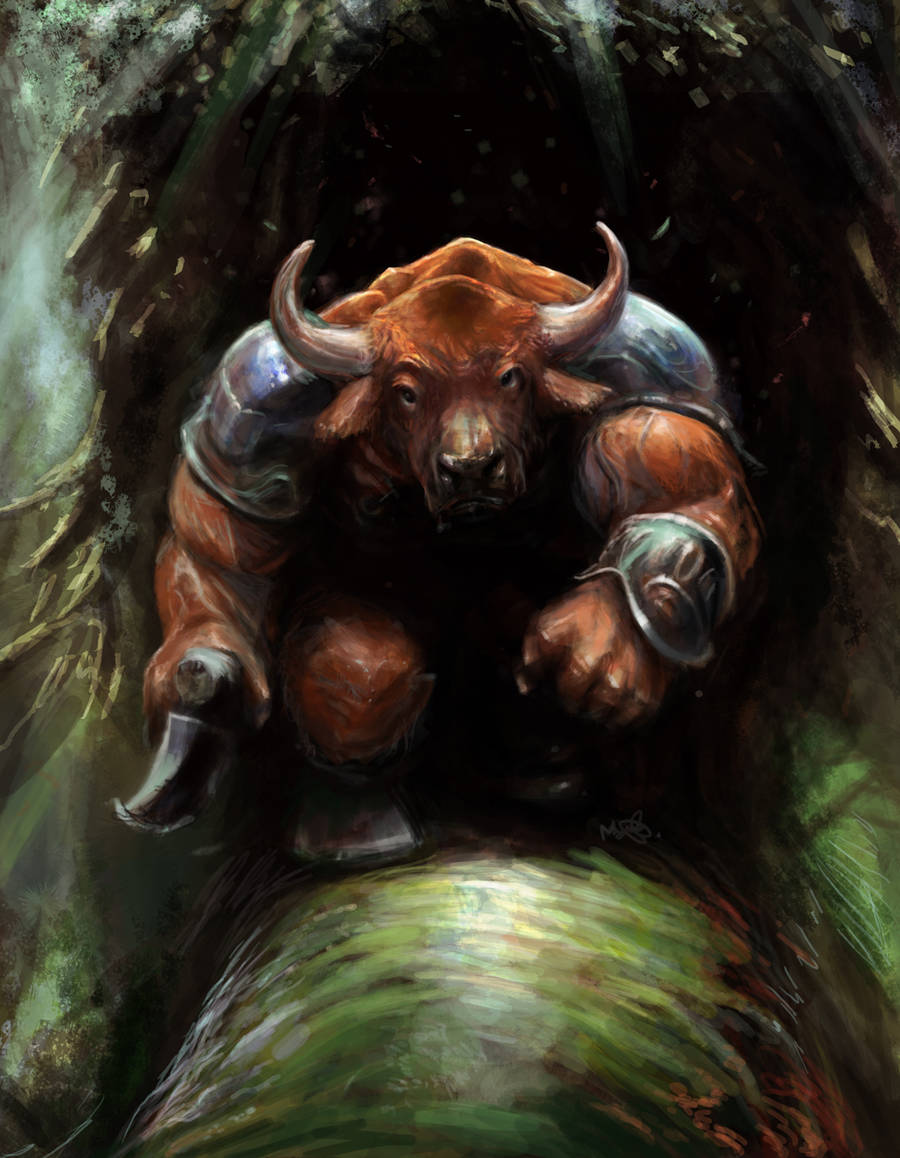 Watch
Minotaur image i have done through digital painting/drawing in photoshop - inspired by the art of paul bonner - though if anything i do could be at least as half as good as his work i would be pleased

Awesome work.

Reply

That is an epic painting there friend

Reply

thank you very much for that - i am working always more towards getting better with digital painting.
Reply

You are a very good artist, your style is amazing

Reply

I love how it definately has intelligence but still not enough to wipe the dribble away from it's mouth.
Makes it cute and fearsome at the same time.

...at least it looks like drool... could be a light refection though.
Reply

Reply