For The THEY CAME FROM SPACE CONTEST - All-Mature-Content
The Cleavage Crusader #1 - Expansion Fan Comic
Contest entry page

SEXYLIGHT a very short spaced out story by MistressMinnx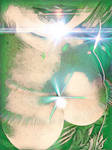 Okay, so I am NOT exactly human? ..... What I am or was is a higher energy, not quite a shape shifter, but hehe I can do so much with light forms that I can find fun of shall we say an adult nature anywhere



At the moment I live on this Earth planet, I don't like to disclose myself too often, but hey a girlthing has to have some sexyfun sometimes, right? Anywhere in the Galaxay there are women who have those horny itches to scratch, true yes?....

So what I usually do, I come out to play at night and NO I am not a bloody Vampire, just a random female who likes to have dirty, nasty, hot as fuck sex with random guys! That's all ..... random is my middle name and sex is my last name



So tonight I was in this bar, full of guys who don't speak great English, (perfect, neither do I) it's dark, lots of nice darkkkk places to make out and that's what I'm gonna be doing. I found this hell hot guy sat in a booth drinking beer and looking for company. Tall, dark hair, designer stubble, looks like he works out a little.......... mmmm... so I sat down, flashed my humanform tits to him, showed some thigh, leaned forward and said


me 'hey, you look like him'
guy 'who's him?'
me 'You. You are today's him' 'if you wanna be'
guy 'Him for what purpose'
me 'For the purpose of fondling my ass, my tits, my pussy, for long slow kisses on these hot lips'
guy 'Fuck yes, YES, I'm definitely HIM'

Easy as THAT hehe and we are locked tight in that booth, making out, he's feeling every inch of my humanform and I am feeling everyyyyyyy fucking inch of his manform. Oh boy I picked well tonight, from what I can see he's hot, but firkydiddlefuck his cock feels SO beautiful thru his jeans. I let him slip his hand between my humanform legs and when he feels how wet I am for him, his cock twitches invitingly

But just as I am about to slide my hand down the waistband of his pants something on the table in front of him catches my eye.


me 'OH, what's that? Looks very interesting?'
him 'huh? oh that, it's a comic, written by Valeyard-Vince on DeviantArt ..... it's about this hot chic called the Cleavage Crusader'
me 'Hmmm do you know her? That Crusader?'
him 'no no, she's not real, she's fictional, for his comics' 'now, can we carry on making out? kinda losing my mojo here babe'
me ' She's not fictional, it's only that nobody formed her shape yet' 'How would you like to fuck her tonight?'
him 'WTF I thought WE were going to fuck tonight!!'
me 'Oh WE are, but by the time you get me to fuckpoint, I will BE her, I can do amazing things with my lightforms, we can have a LOT of fun with her' 'We should send Valeyard-Vince a note to say thanks for inspiring me.
me 'Just so you get a better idea of how she's gonna look in the flesh, here's a glimpse


of my interpretation'
him 'Ok, I don't give a rats arse what you wanna call yourself, just get your purse, you are fully booked and gonna be fucked, let's go'

And that, is how it's done, you go for a drink, find a guy, take him home to spoil him and his beautiful cock, make some fanart and think about what fun it would be to really BE this character. The Cleavage Crusader, she's a badass babe who take no crap, gets what she wants and who she wants. Could even be my sister ...........



All Mature Content - those guys are running a contest, think I might enter this into their contest under section 'E' We are the aliens here, because oh boy, did they get THAT right