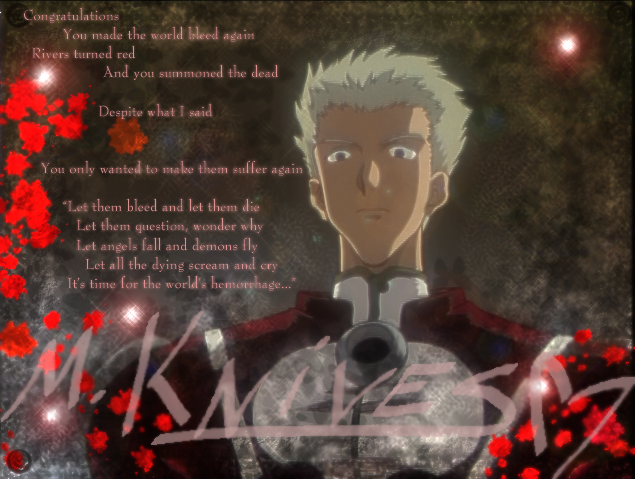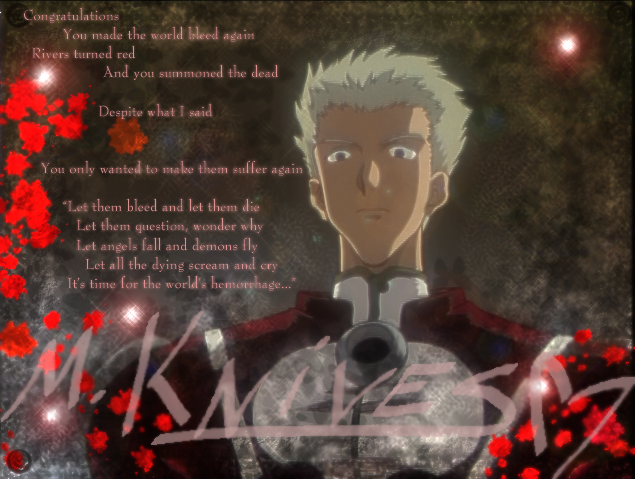 Watch
Full View.
March 2007.
(Moved from my old account, ~
ReiBogatu
.)
When I was obsessing horrifically over Trigun all those months ago (I still do, but this was a big-time phase), I decided to "decorate" a screenshot of Knives.
...I still think he's fucking hot.
Yeah. I'm a fangirl. Damn me and witch hunting and whatnot.
Shut up.
The lyrics in this one are from my own mind.
(Anybody remember the song "Hemorrhage"? That's it.

)
Lyrics, screenshot taken/edited by ~
Mistress-Inu
Trigun, Millions Knives © Yasuhiro Nightow