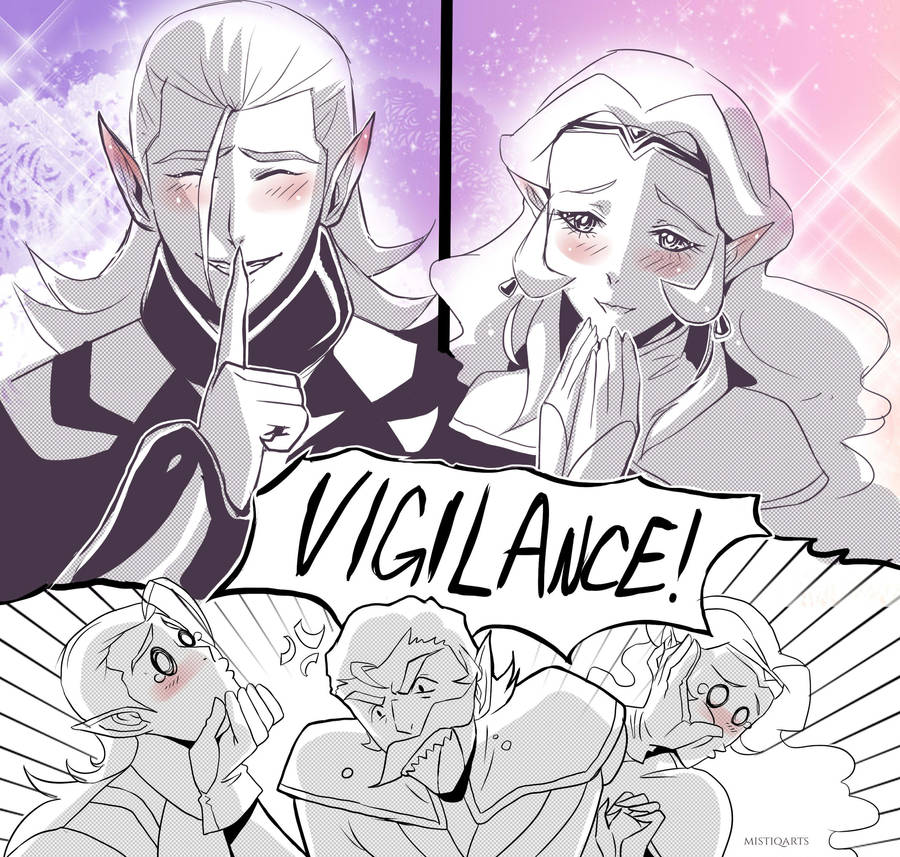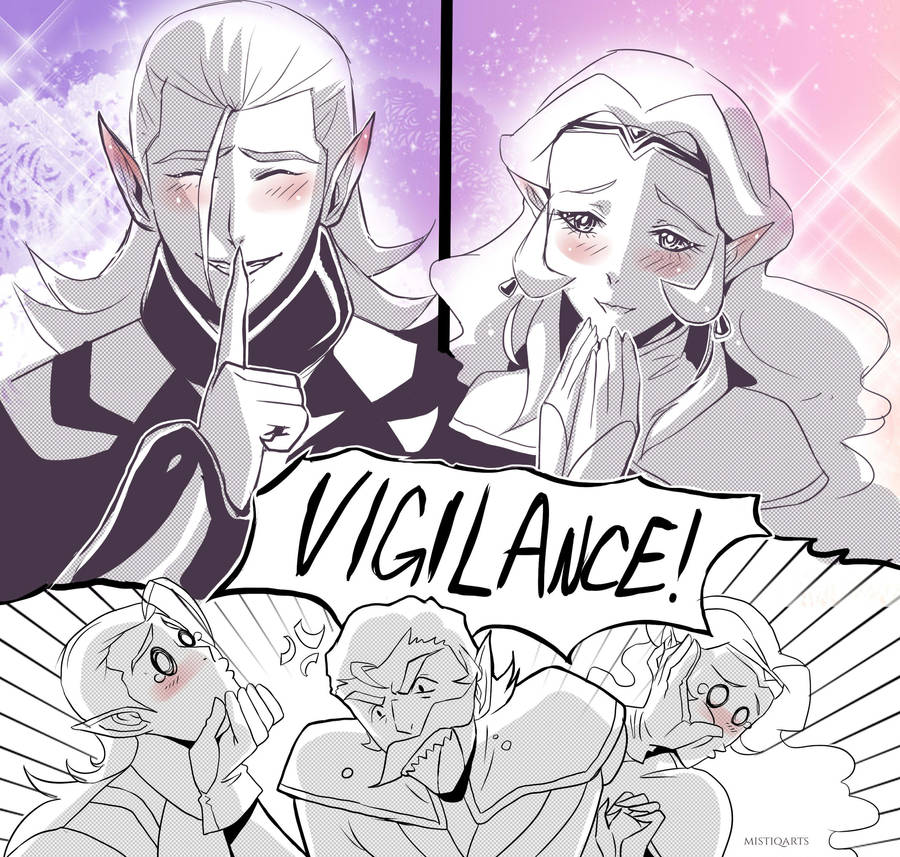 Watch
His eyes flickered over her face before a grin formed gently behind his finger, one as sharp as his claws.
Heat bubbled from her lap to her cheeks, burning her neck and making her tense.

She let her hand go to show him her own smile. Shaky and small.

"Hm." He hummed again, eyes lazy and a piece of his white hair falling to his nose.

heee manipulated her and used her and she basically killed him what the fuck
Reply

Dude, chill , this is for a fanfiction, another timeline, not the crappy written canon.
Reply

well the characters sort of come from the "crappy written canon" but you do you i guess, gotta love em abusive pairings
Reply

Abusive? Please explain how he was abusive.
Reply

Abuse (per google def and merriam webs)

use (something) to bad effect or for a bad purpose; misuse.

Thats like... exactly what he did to allura. He used her for political purposes and ended up hurting her physically (or at least attempting to), and mentally by betraying her.
Abusive has a slightly different meaning (per merriam webs)

characterized by wrong or improper use or action

Which is again what i said.
Reply

You defined word "abusive", which can be regarding many different things. For example, people abuse the english language all the time, but I dont go commenting on their posts calling them abusive.
Use (something)? Was Allura this something? Or did he use some object to abuse her?
Political purposes? How did he use her for political purposes? He hurt her physically, tried to, you mean the scene where he stops his generals for firing to explain himself, and she attacks?
He mentally hurt her by betraying her. What betrayal are we talking exactly?
Since originally you said "Abusive pairing", I would dare to think you meant "abusive relationship", please read upon those here and compare each one to their relationship. Please let me know is any of these points corresponds to their relationship
www.buzzfeed.com/florapaul/sig…
Also, I have been in a very abusive relationship that almost cost me my life, so I would know what that looks like, I really hope you actually dont know what an "abusive relationship" looks like.
Reply

Wiw, so rude and defensive, even attacking on a presonal level after being asked to have a civilized debate. You antis are really not allowing anyone in the fandom to enjoy their ships.
Reply

Use something? Political purposes? Were we even watching the same show??? He had one goal. Quintessance. (or however you write it). He used her to get his goal as she was currently flattening the breaking galra empire. Knowing that she was his best bet, he cozied up to her in full knowledge that he was lying to her face after EXPERIMENTING ON THE LAST OF HER PEOPLE like cattle, after allura believed that she and conan were the last alteans. You know how that mustve broken her heart, especially after falling in love with him???
he USED her. You cannot debate that, its like in the show, no subtext needed. If he had feelings or not is maybe something you can talk about but the fact that he mistreated her is plain in view.

Since youre probably going to talk around the subject, the one thing you cant deny is that he witheld information/lied to her about her people for his own selfish use. That enough is enough to see that this relationship is not good for allura.

My relationships are none of your business, and yours are none of mine.
(and no, i will not click on a bs article from BUZZFEED, maybe check out a more reliable source of information.)
Reply

me and my roommate just marathoned Voltron, I was already seeing this pair thanks to you, but now having watched the show i love it. with a small side of sadness due to the last episode of season 6 of course! Thank you for your great art as always.
Reply

Reply

I can't handle how cute this is.
Reply