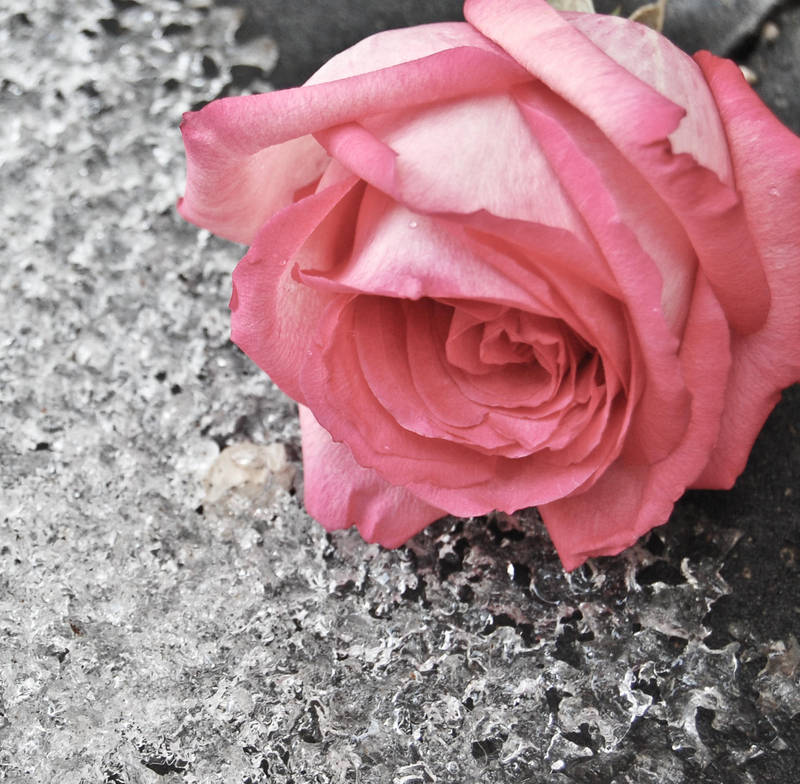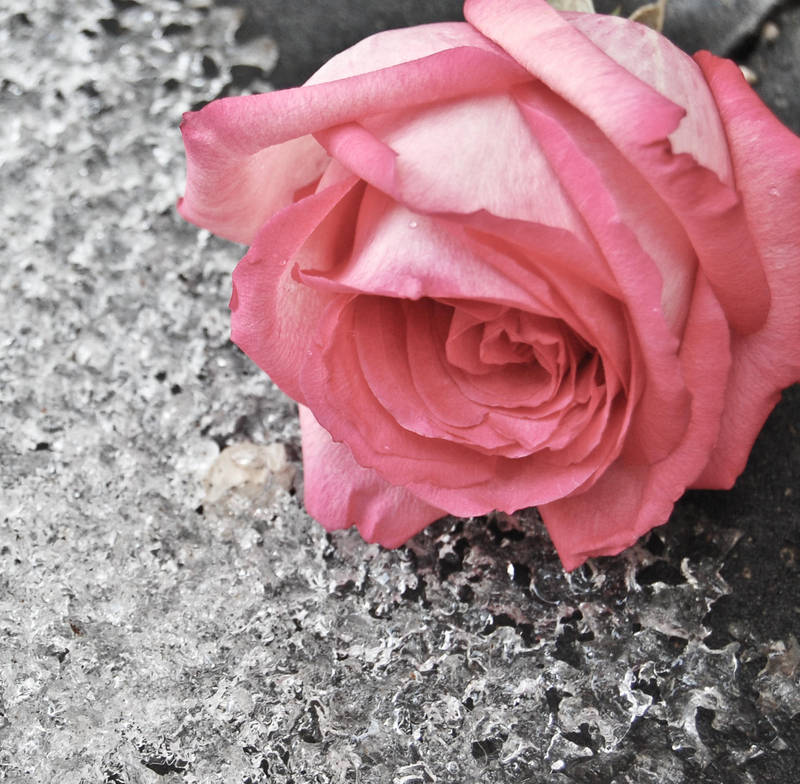 Watch
A while back I was taking photos of roses to use for my business, and this is one of the ones that I kept. I ended up drawing a sketch logo for the main one, but I've used this in some of my print materials too.

I've desaturated the colour of the rose a bit, it was a much brighter pink to begin with. I found a spot in my backyard where the ice was half-melted on the paving stones, and got down low in the snow and got wet!

This was during one of the half-spring periods we got earlier this year, when everything started melting. The next week we got tons of snow and winter kind of stuck around for a while longer, lol.

I like how it turned out.