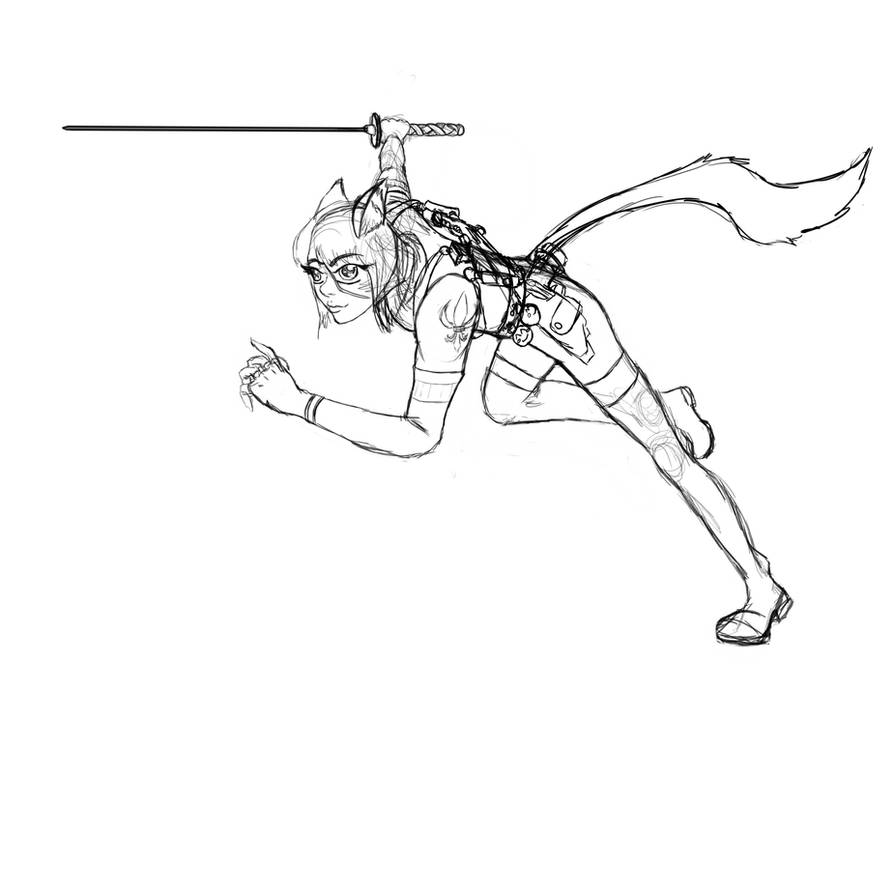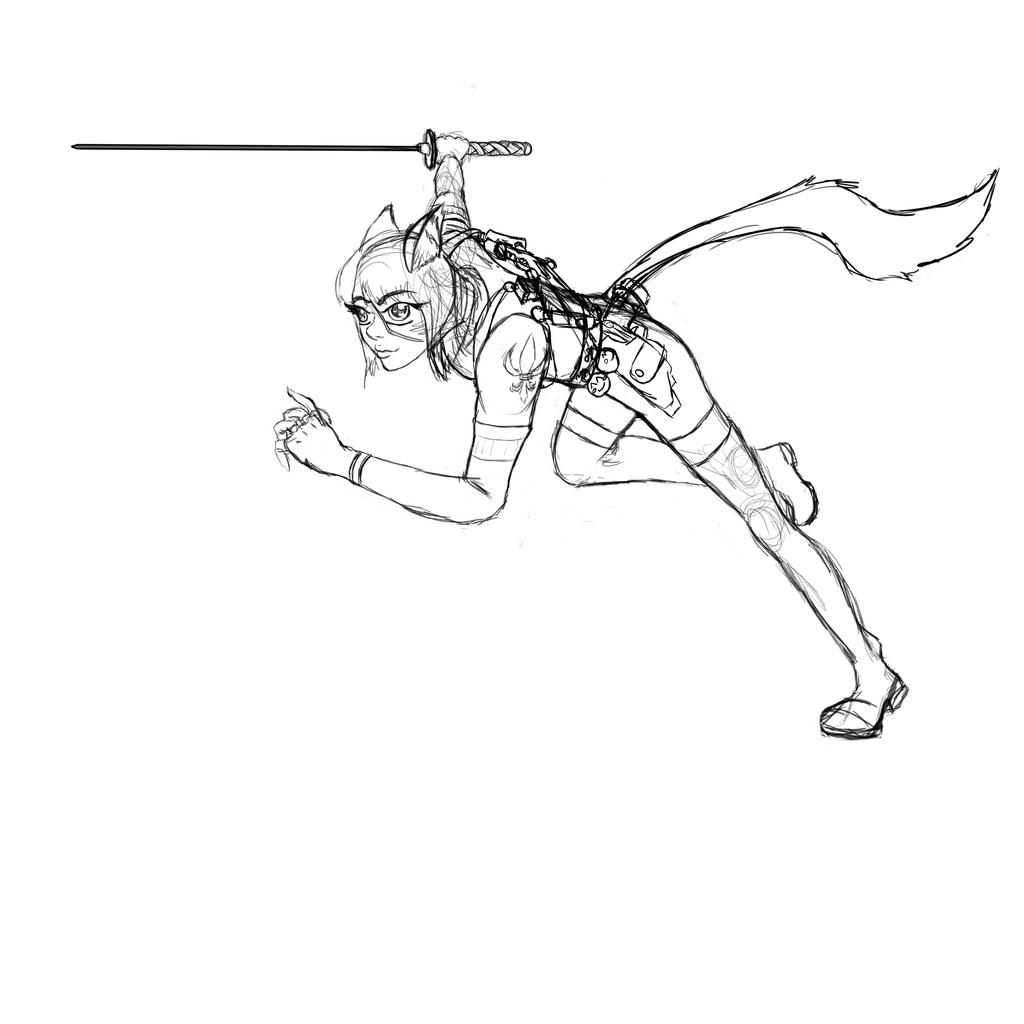 The second sketch (actually done before the other one); this is basically Yumi after running out of money and falling into the world of the SINless... she carries a couple machinepistols, a katana, and a variety of other kit, probably a rifle of some variety for missions where longer range is required. She's also got quite a lot of bioware stuffed into her; but relatively little in the way of chrome. (She's effectively the team's "lightweight' street samurai; the other is much more heavily armored and less stealth capable. A mage and decker are also present.)

Oh hey, I see your anatomy is improving solidly. 's nice.

Reply

What's hilarious is how it's somehow managed to do this while I've largely been doing nothing over this past year. I mean I've doodled a tiny bit here and there... but mostly? Idleness. <@.@> (It's bizarre to start drawing and then see improvement after such a long absence, I'd expected the opposite, tbh!)

Still work to do of course heh >_<
Reply

Ha, I don't know how that happened then. Rolled a crit?

Reply

My personally theory? All the creative stuff I've been doing in games lately has somehow had a knock-on effect. I do a lot of custom house building in Wildstar, build custom vehicles in Robocraft and for awhile was deeply into Trove... while none of that is directly drawing, I suppose it would keep the creative part of the brain running?

All I can come up with <,< But yeah, I'm glad. Plan to do inks and maybe colors today on my 5e D&D char piece; mostly because I have a game this Friday and the DM wants my custom icon done by then <_<;
Reply