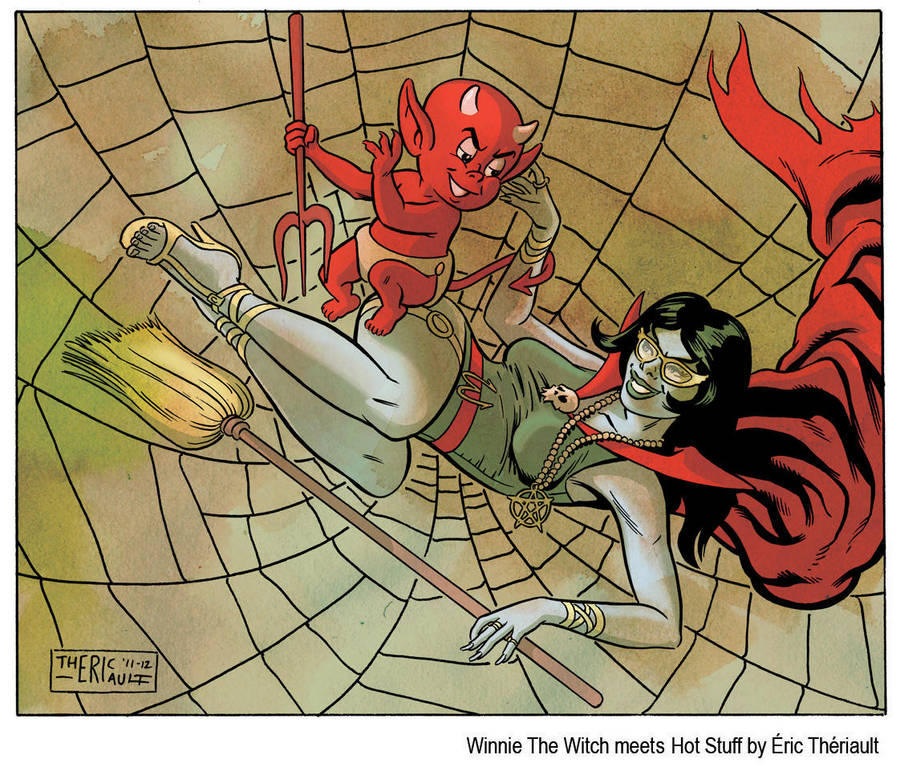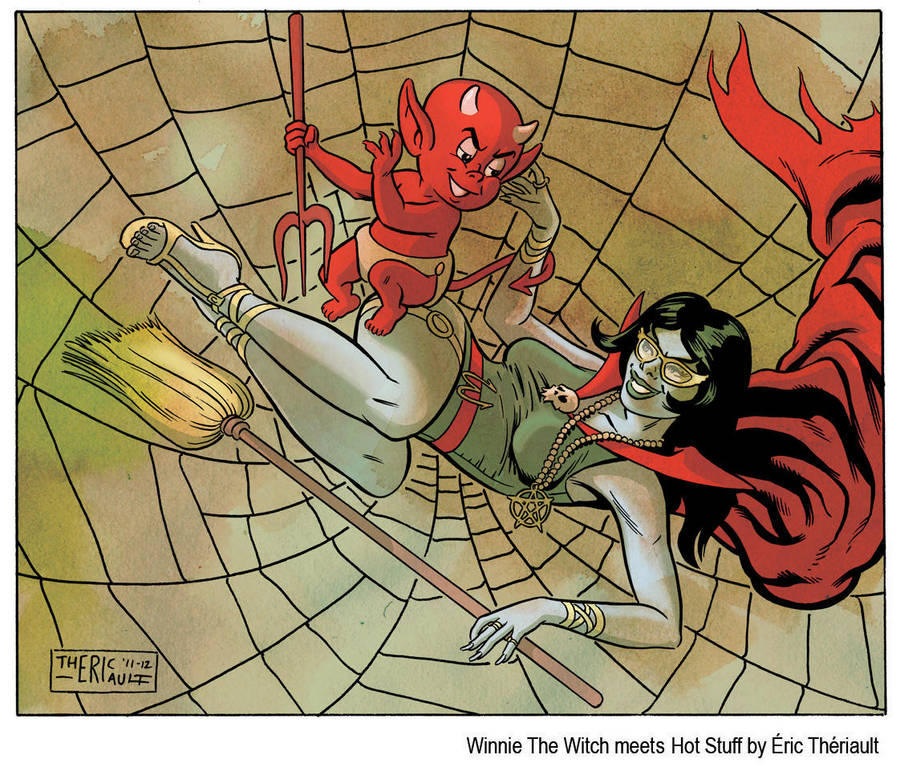 Winnie The Witch is an old character, the hostess of a horror comic from Charlton in the 60-70s. A sort of Elvira horror pin-up. Her skin is actually blue.
I did this piece when I was in an old comic mood, reading old stuff like Charlton and Harvey comics.
Hot Stuff is a counterpart to Casper, but they never met. He's still popular as an "evil" tattoo and as figurine.

This specific piece is done with 2 types of coloring: one with a watercolor style and the other with off-register dots like a badly printed comic.

Which one do you prefer ?
Comments open !