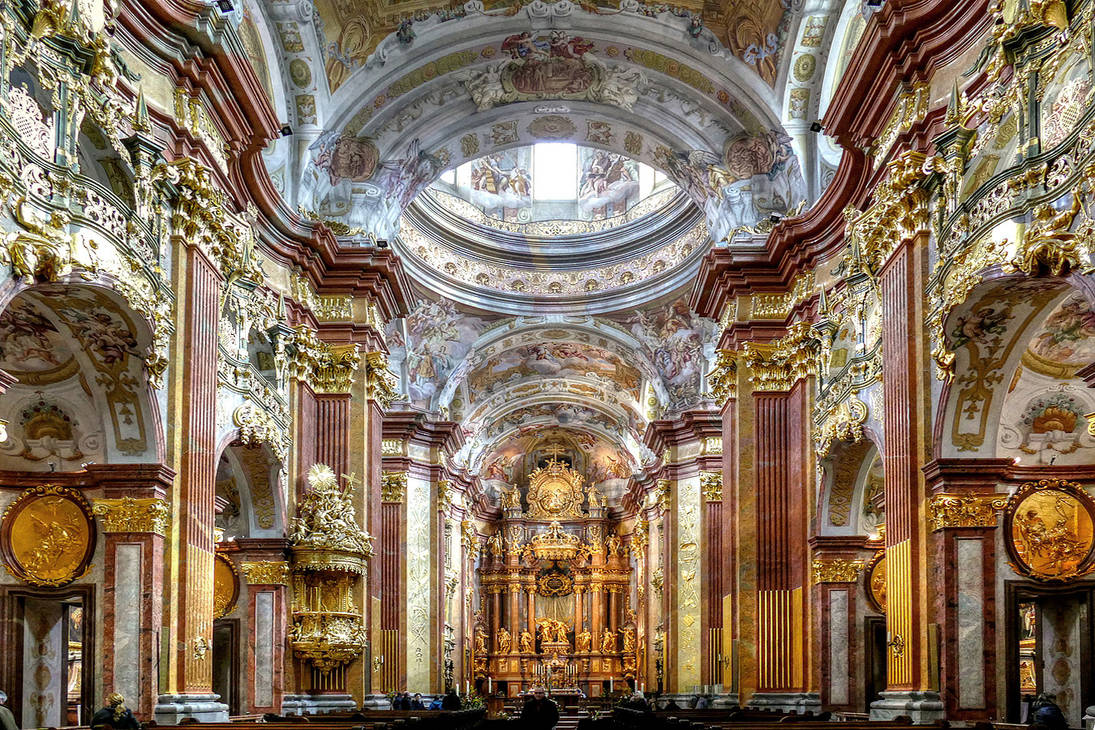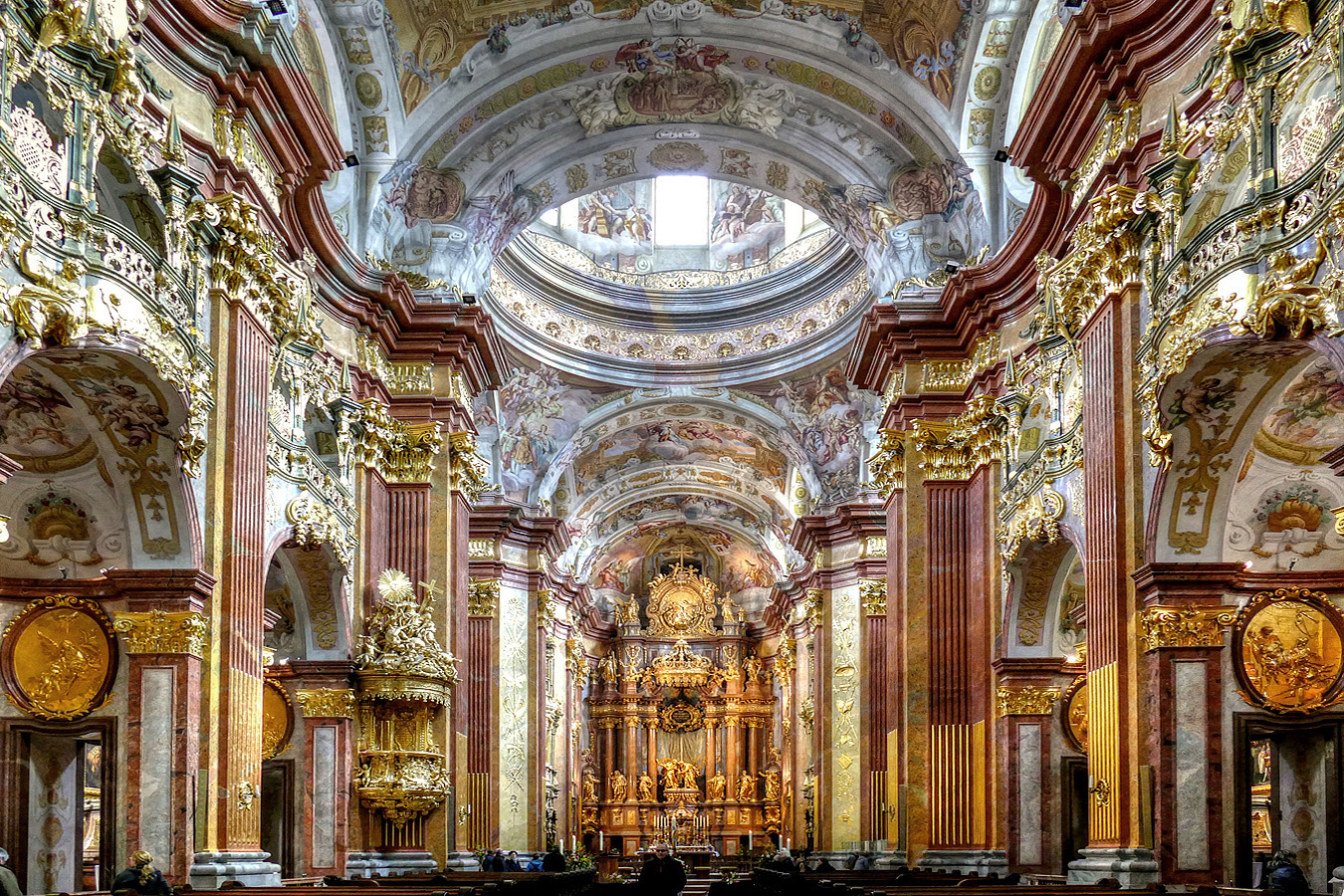 Watch
The church at Melk Abbey (Austria), showing all the splendor that is typical for baroque architecture.

Absolutely Gorgeous....lightwork is awesome!
Reply

Thanks Mark! That's one of the most precious churches I've ever been to.
Reply


Ein Hoch auf die Einfachheit!

Reply

Wer hat, kann zeigen.

Das scheint schon immer das Motto in manchen Kreisen zu sein.
Reply

Breathtaking

Reply

Die Überwältigung könnte aber auch in Überfrachtung wechseln ...
Reply

Da stimme ich dir vollkommen zu.

Da ich mit der Kirche als Institution nichts am Hut habe, frage ich mich bei solchen prachtvollen Anblicken auch immer, wie viele Menschen man mit der Hälfte des investierten Geldes hätte ernähren können. Und die Bauwerke wären immer noch schön gewesen.
Reply

Ist aber weltweit so. Das Dorf oder die Stadt kann noch so arm sein - die Moschee, die Kirche, der Tempel strahlen bei bester "Gesundheit" in die Weite des Landes.
Der Glaube an Gott verdrängt - zumindest in dieser Sache - das wirklich Wichtige, Irdische und Reale des Lebens.
Reply

Reply

Einfach Wahnsinn, das erinnert mich an meine Jugend,
da hat mir meine Oma die wunderschönen Schlösser in
Bayern gezeigt, auch die Wies und Kloster Ettal, das
vergesse ich nie.
Reply