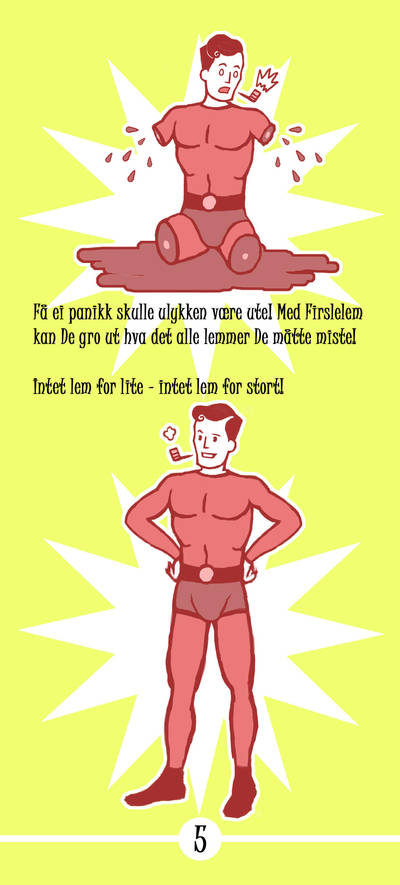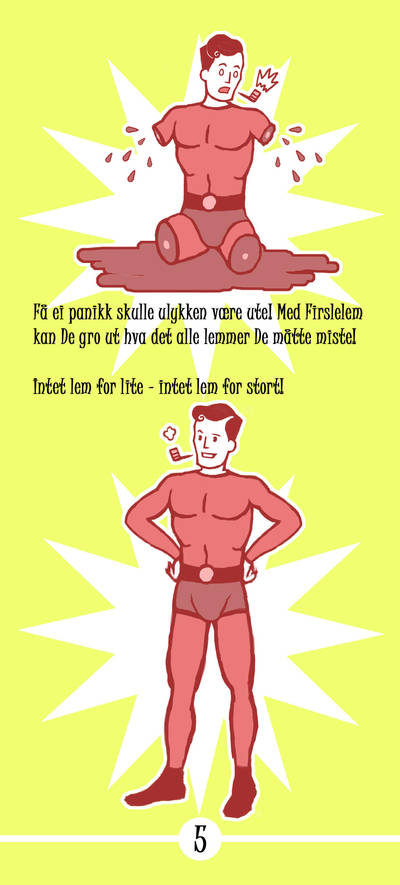 Watch
Helpboy Hero Presents: How to Grow You Arm Back!

Have no fear! Helpboy is here! YAY!

This is an illustration I made for another project at school. We were to design pamphlets. My pamphlet (of my own design and choice) covered how to grow your limbs back through gene-technology. Long story short: grow any kind of limb back by altering your own genes through applying genes of a lizard.

The pamphlet was designed to tell you about the dos and don'ts and maybe spark more interest.

I'll upload more illustrations before I upload the entire pamphlet.

The text say, in Norwegian: "Have no fear should you be unfortuante. With Firslelem (my own contraction of the Norwegian words for lizzard and limb) can you grow out any limb you might lose! No lim too big, no limb too small!"

limb paa engelsk. otravis rolig!
Reply

"Intet lem for lite - Intet lem for stort." xD Jeg lo rævva av meg xD
Reply