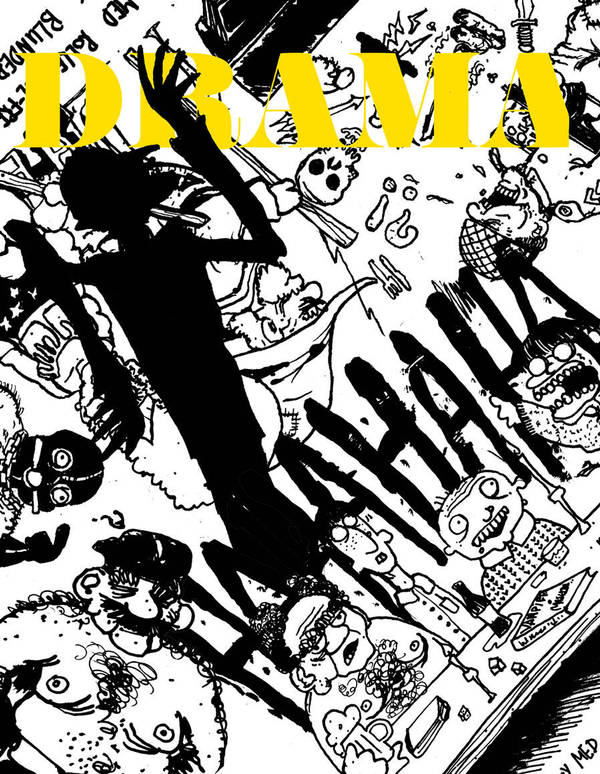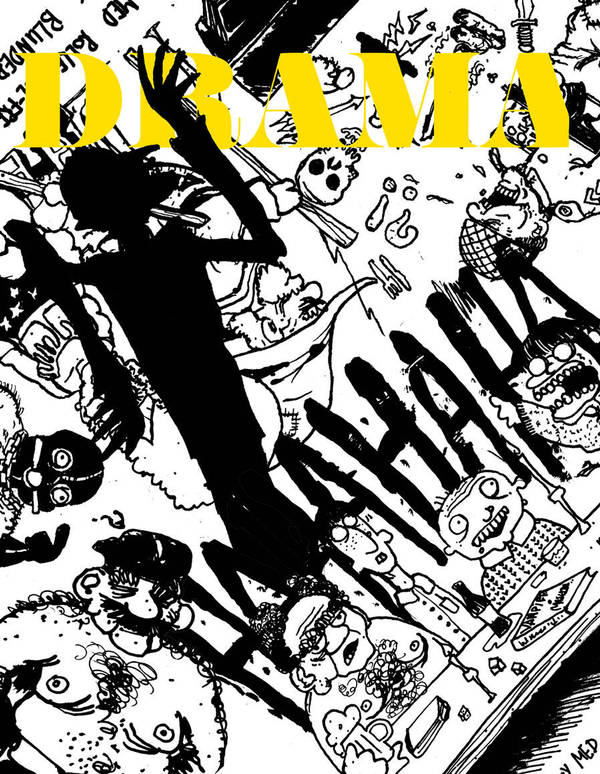 Watch
YAY!
Yet another drawing for a school assignment.
This was for a magazine called "DRAMA" and it's sent out to all of the teachers of drama in Norway, Sweden and Denmark. Every one of my classmates made their own suggestions on one of the two topics: role-playing (and its many sub-genres) or text/images.
I chose role-playing.
This was my suggestion for the cover, which is a digital colláge of scanned works of the same subject. I didn't win the cover though (it was a contest), but I will get three of my drawings printed in the magazine as comics! YAY!
As for the cover itself, I wanted something that was different, something that would stand out. Though the magazine is free for any teacher of the dramatic arts, I wanted it to have a feeling of that it "could sell". So therefor, lots of black, lots of white, and some yellow.


My high school, Millikan High School, where I used to go made a magazine called Visions. It was for the English/Compass magazine, and they always made the cover art in a different style. Crazy heads, big noses, weird things going on, awesome things happening, and this reminds me of that. You have talent. If you worked with Visions, I bet they would have used your ideas.
Reply