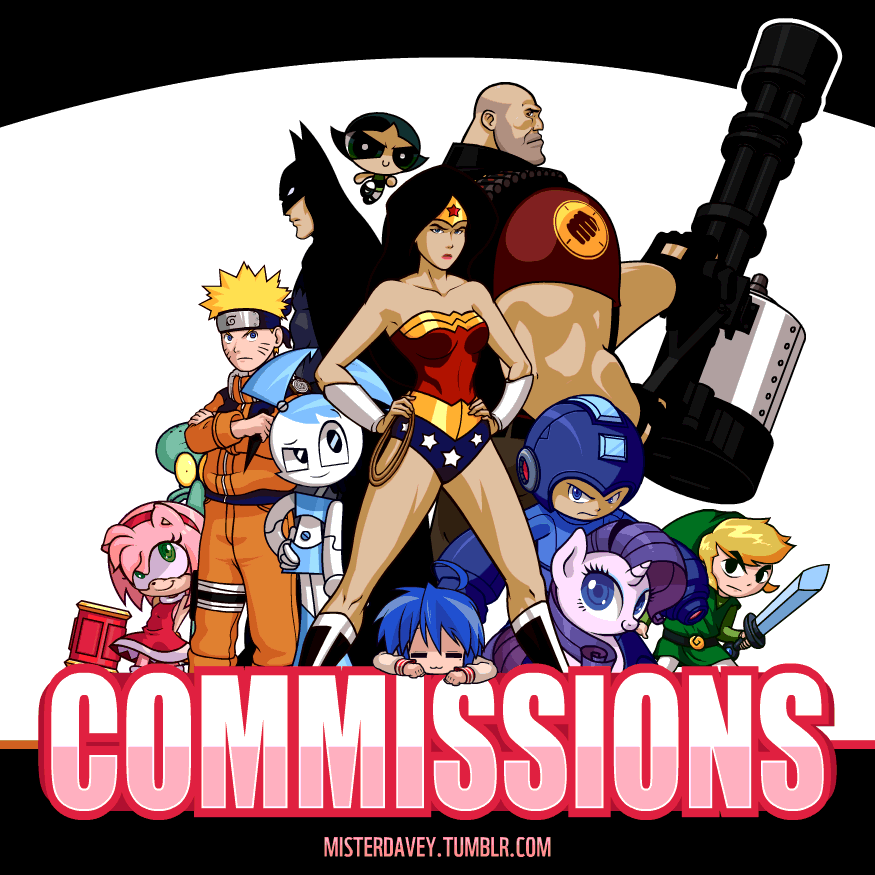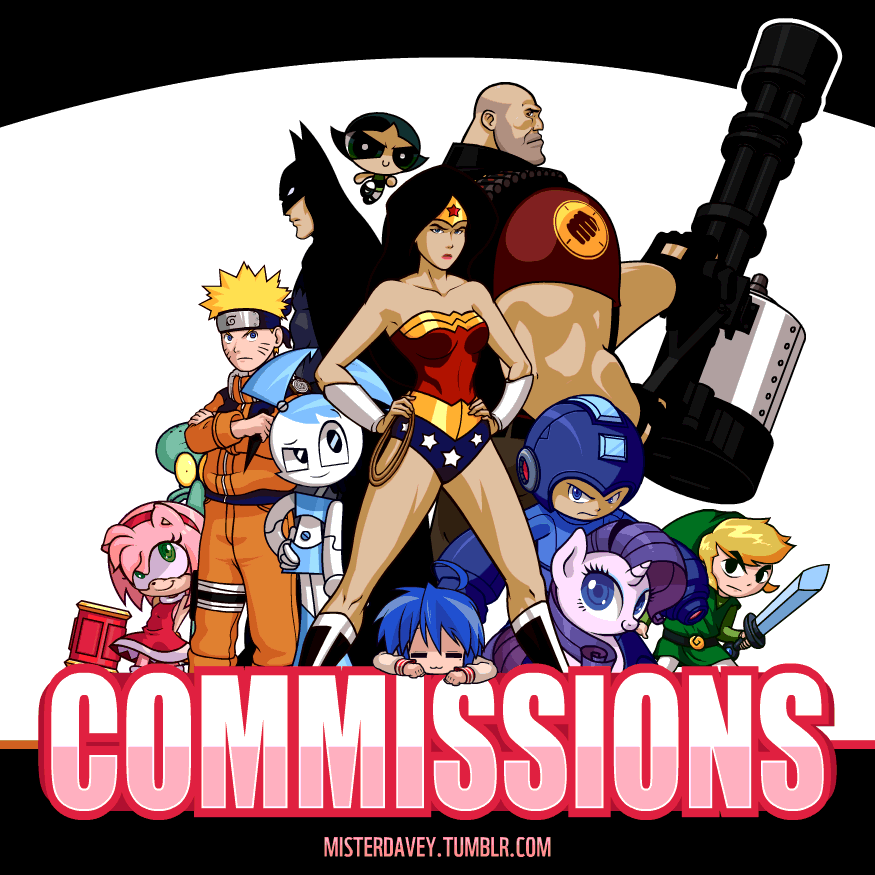 Have you ever thought to yourself:
-"Man... I've got all this money and all these awesome ideas in my head, but I ain't got no skill to produce them artistically! If only there were some sort of awesome artist/animator who could do that for me in exchange for all this useless money I own?"
Guess what, guy? There is! :o
That Dave guy, MisterDavey is totally the guy you'd want for the job!
He can almost pretty much almost draw/animate almost anything almost! Don't believe me? Ask him yourself! (He's super nice!)
Even if you don't wanna take part of the greatest opportunity in your life, you can still follow him for update on his latest cartoon movie project
(which mostly consist of pony parodies at the moment, cause it's currently the norm currently)
at this here address:
MisterDavey.tumblr.com
-
Amy rose, Naruto, Jenny (XJ9), Batman, Buttercup, Wonder Woman, Konata Izumi, Heavy weapons guy, Megaman, Rarity, Toon Link from various shows/games.
Made in flash.
The owner of this deviation has disabled comments.