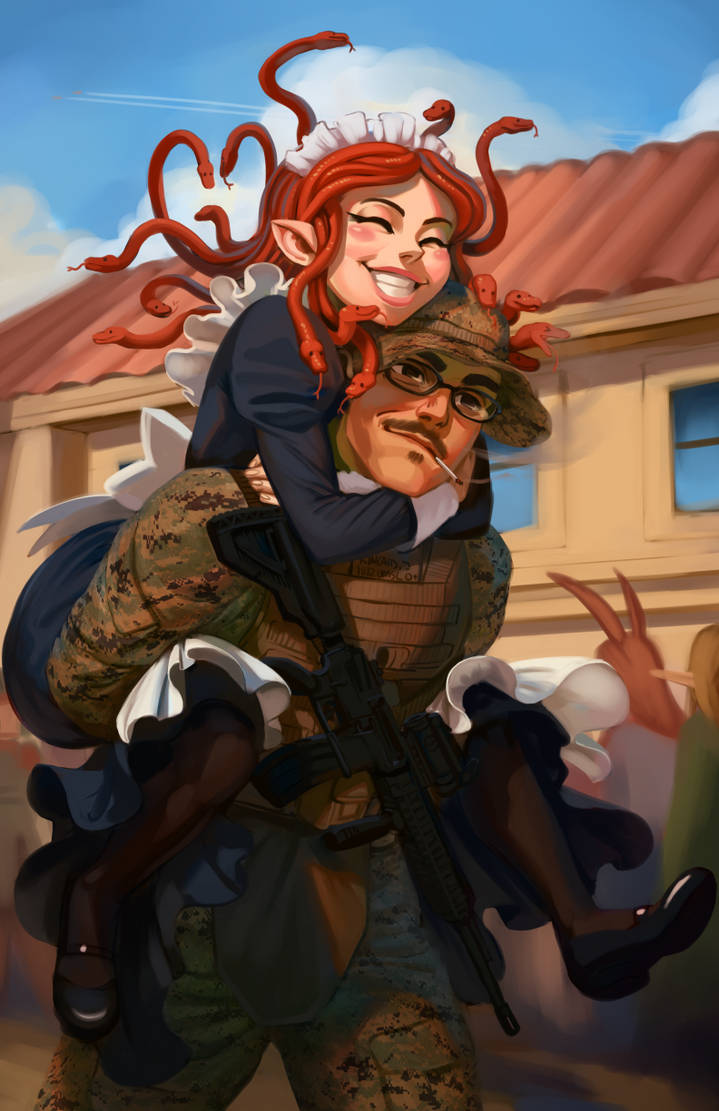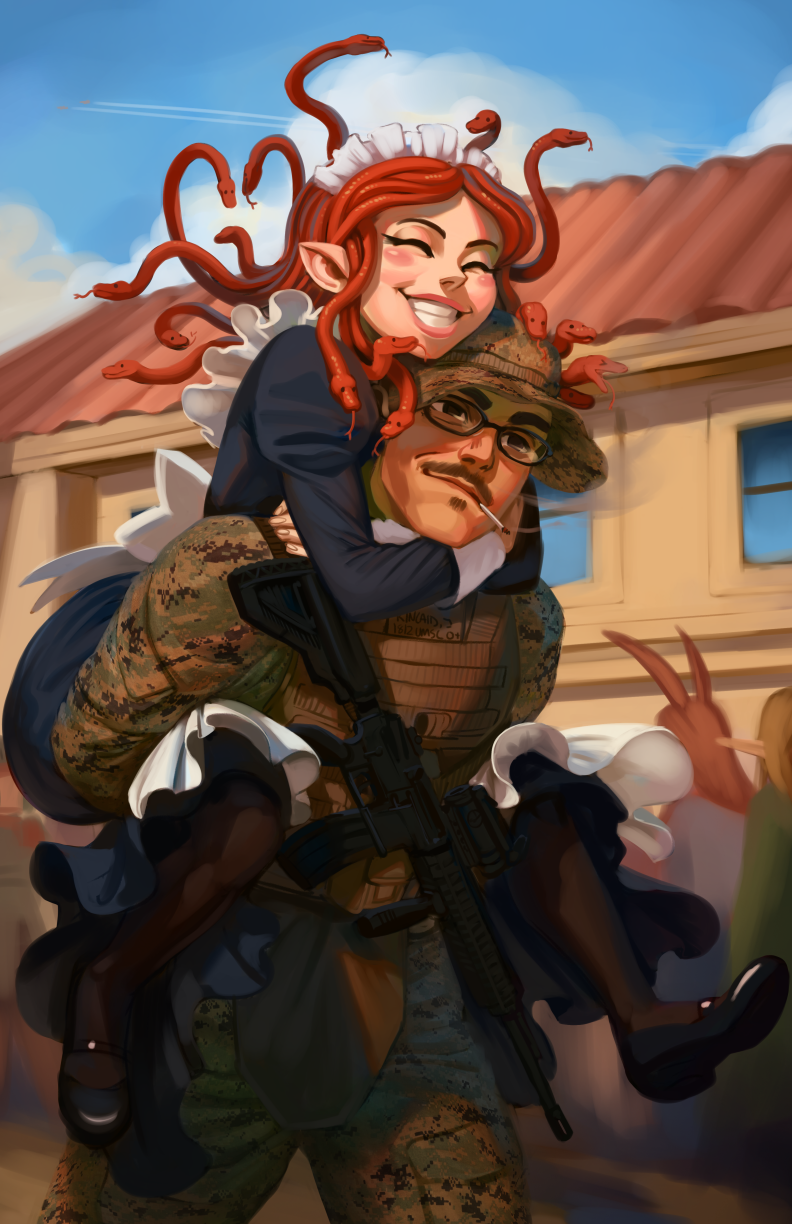 Watch
First commission for
Here We Go Again
, a Gate fanfic written by a USMC vet. Here we got Kincaid with the medusa Aurea. This pic and the client were a lot of fun to work with, he's so excited about seeing everything come to visuals.

The hardest thing was anime-ifying Kincaid's appearance, but still have it be in my only kind of animeish style. I didn't want there to be a super jarring difference between anime girl and real life dude, I think I got that alright at least!

Reply

Reply

This is the only piece of fanart I found for gate
Reply

Reply

Your digital painting is super impressive as always!
Reply

Great piece. I love her expression, how she's so happy.
Reply

It's nice to see you working on a light-hearted image for once. haha

I agree, I think you got the balance between anime and realism correct.
Reply

This is incredible!! Fantastic work

Reply