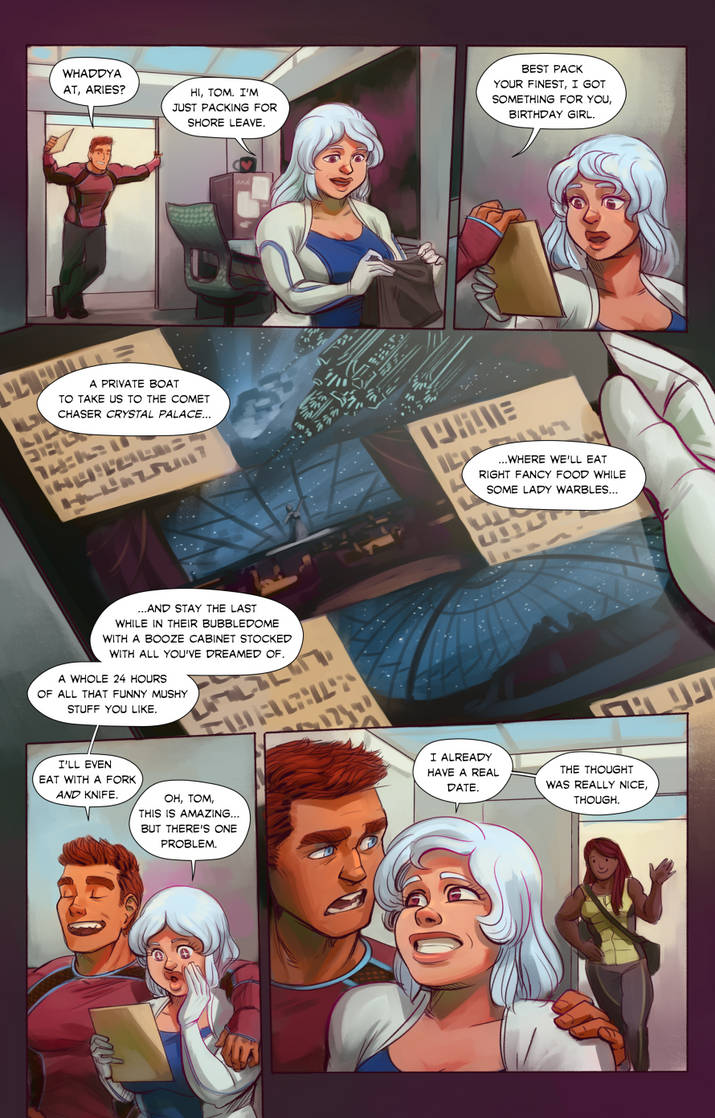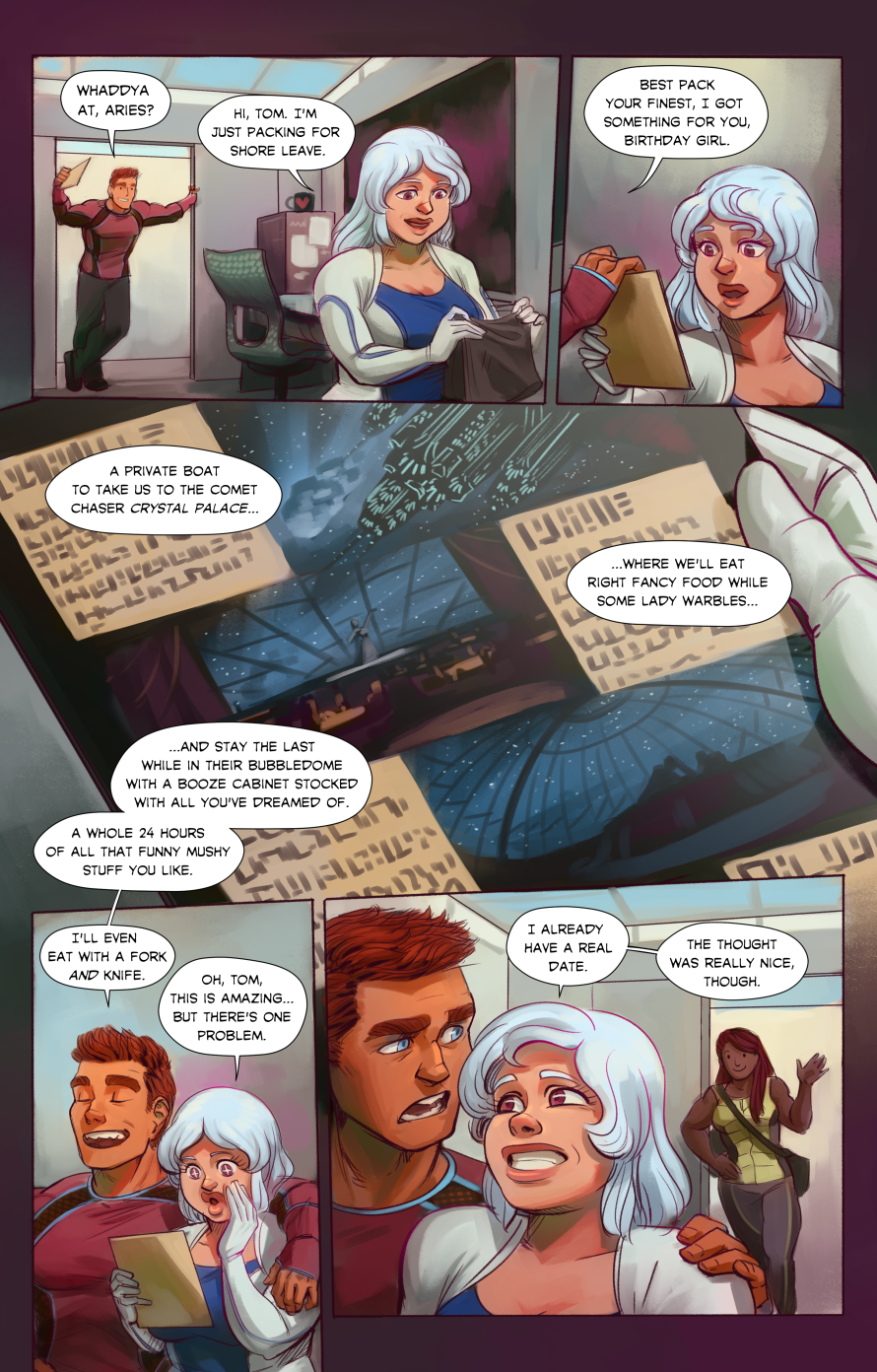 Watch
Gift for
Dansome0203
. Tom's not into all the romancey stuff Aries likes, but he'll get her whatever she wants on her day... without checking if she already has plans.
This was a sort of colour method test for comic pages that basically amounted to the same as the way I paint but leaving the sketch lines in. Gonna have to keep working on that.
I remembered right after giving this to Dan that Crystal Palace is a nearby(ish) amusement park and now I can't help but imagine tom riding alone on the
wave swinger
.