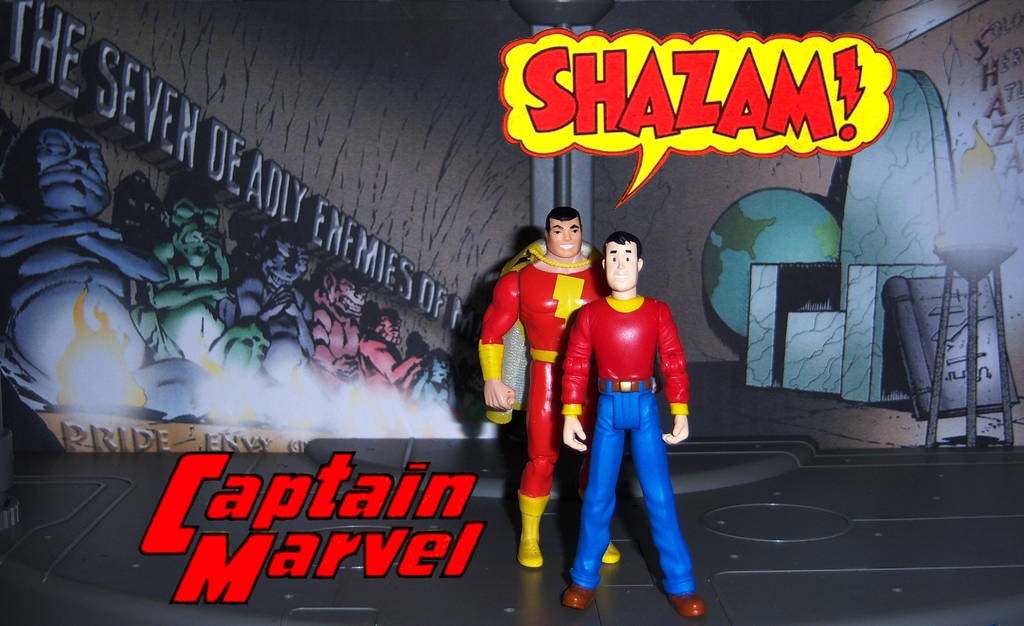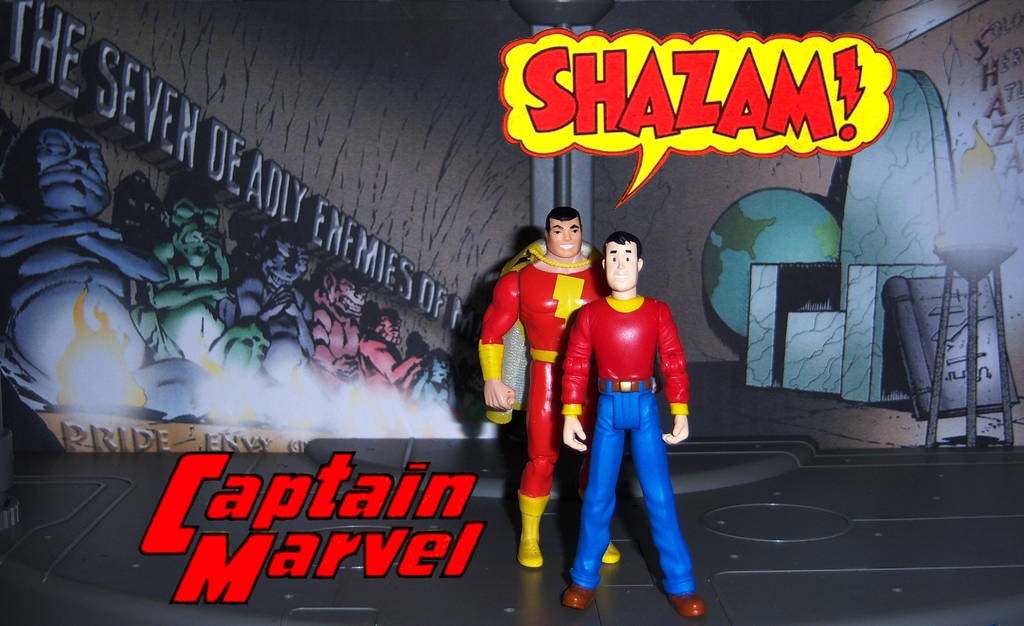 Watch
With one magical word, SHAZAM! Young Billy Batson is transformed into the World's Mightiest Mortal, Captain Marvel.

Captain Marvel and Billy Batson are pictured here at the Rock of Eternity. It was here that the old wizard, Shazam, first gave Billy the power to transform into Captain Marvel, and here that his spirit still resides, waiting to be summoned for advice by Billy or Captain Marvel. Shazam's spirit is summoned by lighting the brazier by his throne.

That's right his name is Captain Marvel, not Shazam. Shazam is name of the Wizard and is the magic word used to make the transformation. I don't care that DC now has "officially" changed his name to Shazam... Its misguided, his name will always be Captain Marvel.

Wow, thanks for history lesson... didn't know that about their names!
Reply

Captain Marvel has always had a special place in my heart. I was first introduced to him through the old Filmation live action series with Jackson Bostwick and Michael Gray. That show led me to find and read the comics and I was hooked.
Reply

I agree it's misguided. I remember when he was appearing in JSA, on the old DC Comics website they actually had him referred to as "Shazam" in quotation marks, but in the actual bio he was called Captain Marvel or Marvel. I think DC could have fought Marvel Comics a little harder on the trademark issue, considering the fact that if they had the clout to sink Fawcett Comics in the 1950s they could have done won back partial rights to the name when they bought the character from Fawcett in the 1970s.

That being said, I want a collection of Captain Marvel stories from the 1970s to be published, specifically the ones Don Newton worked on. He was my favorite artist after C.C. Beck and Jerry Ordway to do the Marvel Family, and his Batman work is what made me a huge fan of his style.
Reply