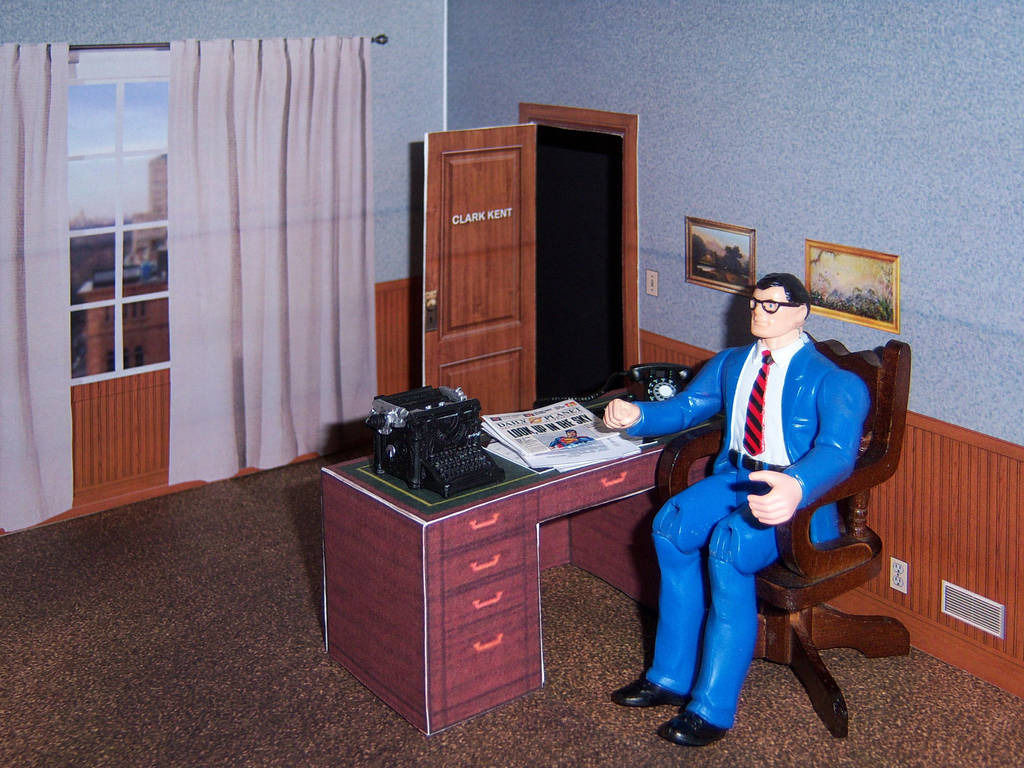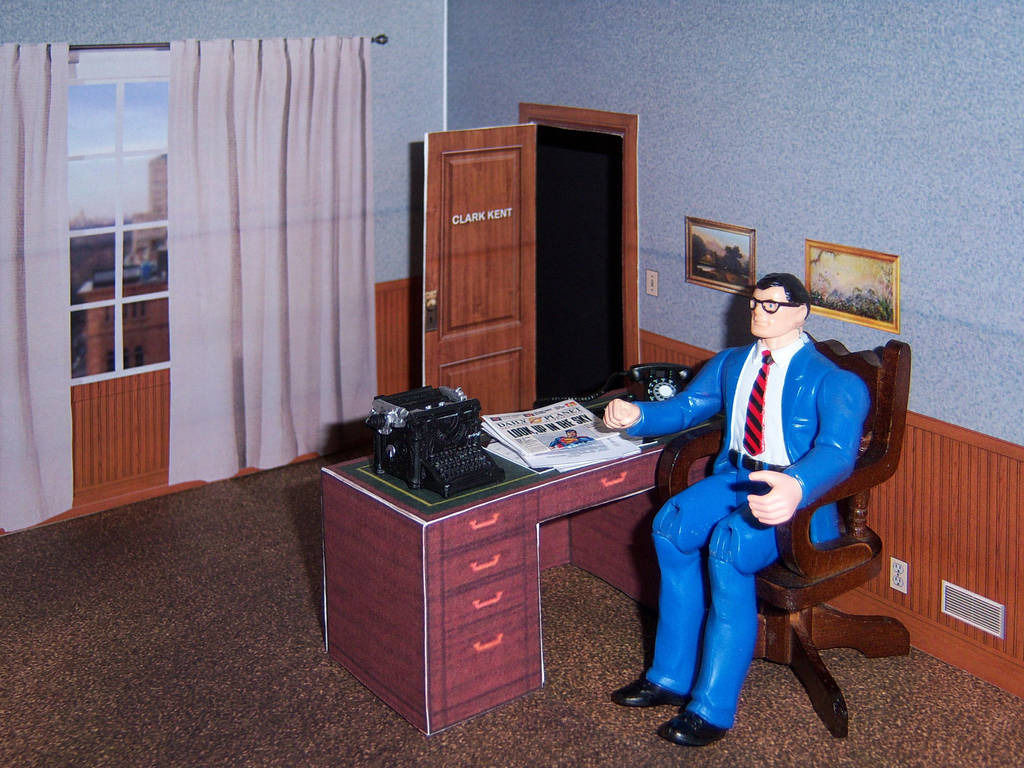 Watch
Diorama of Clark Kent's office at the Daily Planet.

Edit: Changed wall color, added wainscoting. darkened the door, and added more details. the typewriter is not exactly to scale but it works. I'm keeping the chair, is too hard to build another and I made this one work. I'll be adding plans for this one to the templates folder soon.

Edit 2: Added diferent desk, changed chair arms.

Reply

Hey take a look at it now. Tell me what you think.
Reply

Thanks. Its a work in progress... there will be changes made, keep watching. When I get done, the plans will go in the papercraft templates and I will blog about it on Weird Fantastic Toy Adventures.
Reply