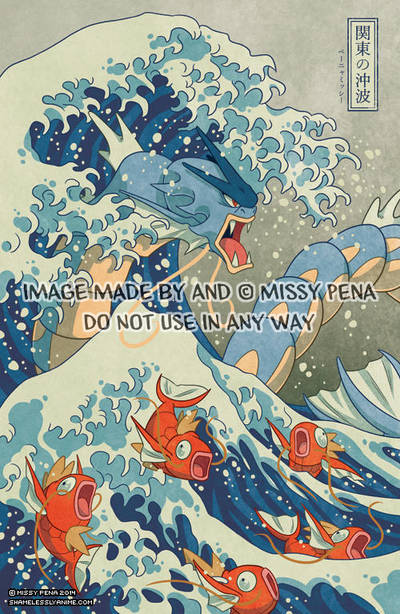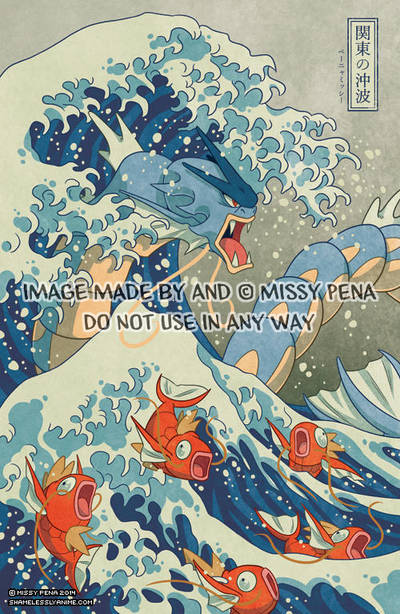 Watch
Based on the famous woodblock print
The Great Wave off Kanagawa
by Hokusai. With Gyarados being from the original 151, I thought Kanto would be a great fit for this!
I am not a Japanese speaker of any sort. If my Japanese looks wrong, PLEASE do not hesitate to politely tell me how to fix it! I want this to look correct.
Pokemon © Nintendo, Game Freak Inc.
Art by Missy Pena