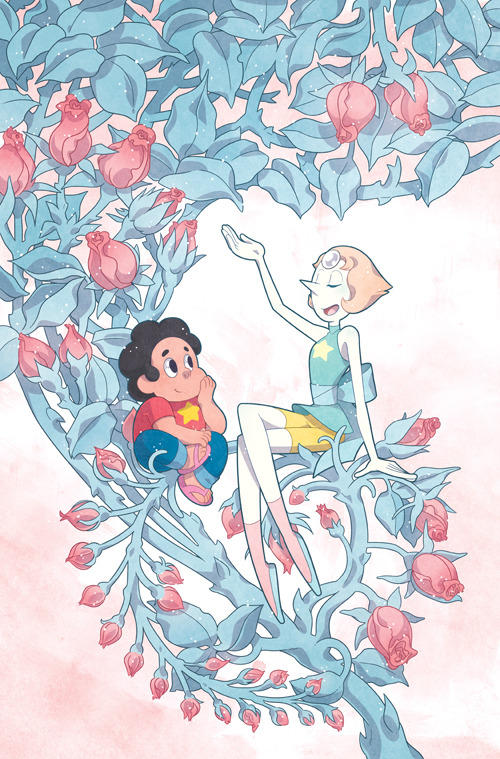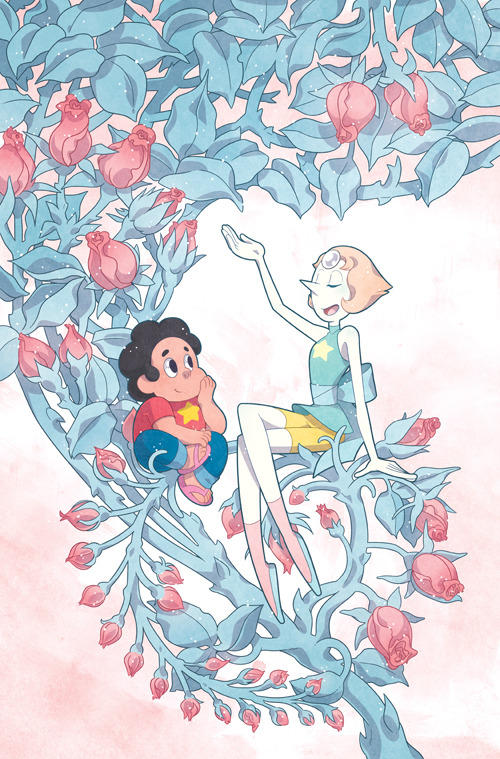 Watch
Another main cover for Steven Universe! I keep coming back to Mucha for inspiration. I loved the idea of Pearl remembering and talking about Rose at length without letting her sadness choke her, and Steven quietly listening to the affection in her voice.
This issue is all about Peridot going to the Beach City Renaissance Faire! You can pick it up at your local comic shop or order online from BOOM! Studios while it lasts. Last month Steven and Klance fans bought up issue 3, but I think issue 4 is going to the Yuri on Ice fandom…

One of the best images there is of Steven and Pearl

Reply

Reply

Good jobbers. The roses add a nice layer to the scene.
Reply

Reply

Oh I bought this issue recently because I was so drawn to the cover art!!! It really is a fantastic piece!!!!
Reply

Reply

Reply

I just bought that issue with this cover at my local comic book store last week! Gorgeous cover, btw!

Reply

Very nice! I love them!

Reply

I just bought this issue today! Beautiful work!

Reply

Reply