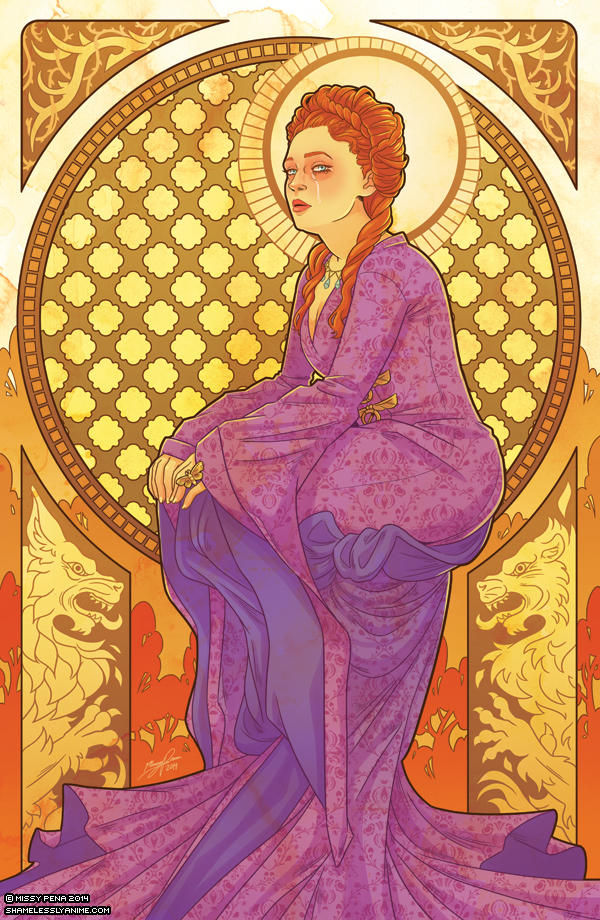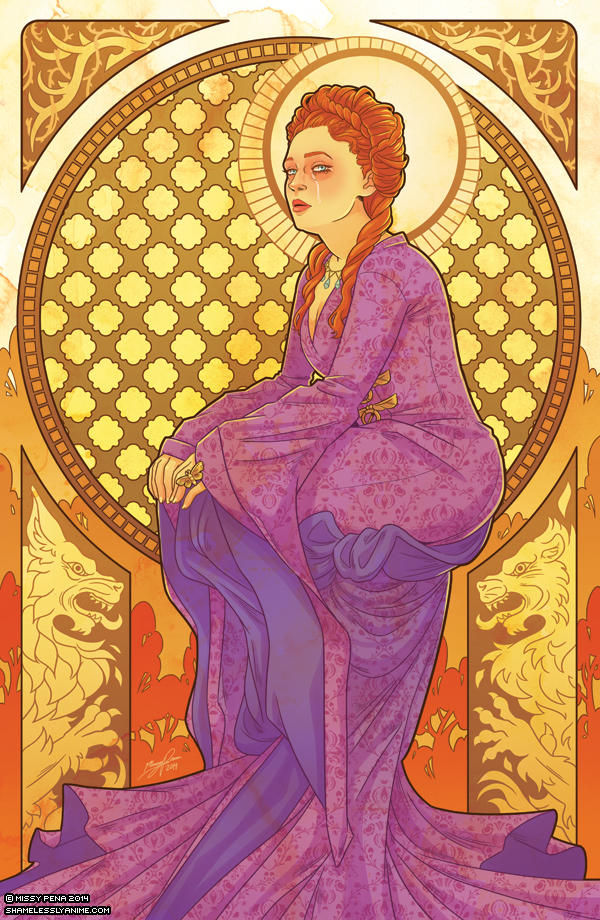 Watch
Many many people at various conventions have asked me for a print of Sansa, so... made it happen! I also wanted to complete my GoT Nouveau works as a set of seasons, and Sansa was the perfect fit for autumn. I couldn't choose a particular costume I wanted, so this is a mash of all my favorite Sansa looks. Her face and the circle motif were referenced straight from Season 3, episode 10, for reasons... no spoilers here, but I felt like that was an emotionally charged moment that really defined her character, all captured in one look, (basically Sophie Turner was amazing).

Prints available at my
Storenvy
.
Also available on
Redbubble
.
Game of Seasons series:
Game of Thrones belongs to George RR Martin and HBO.
Art by
zimmay