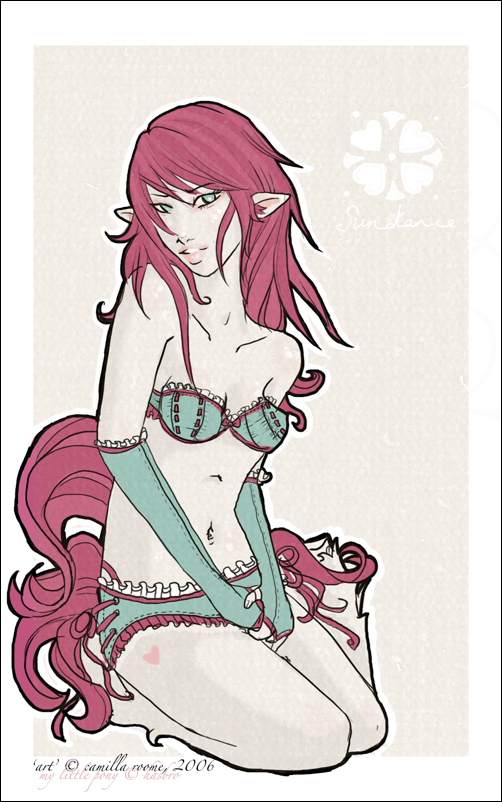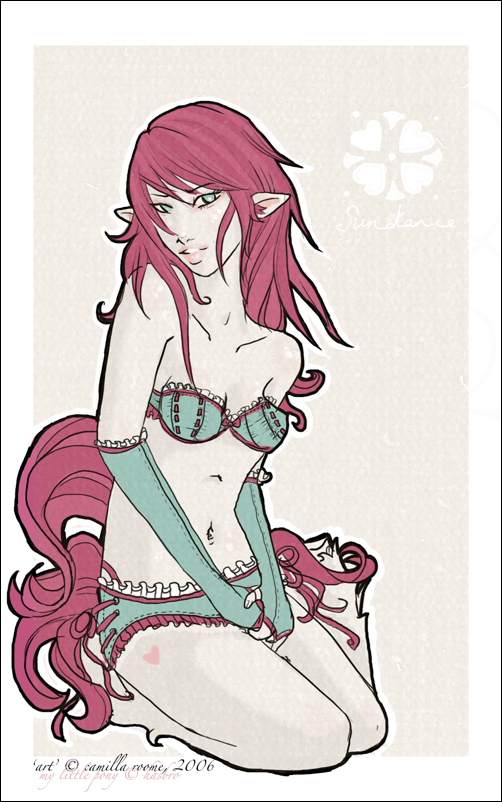 Watch
I drew some lines, incase =
guava
would like to colour them whenever.. because I wouldn't normally draw anything My Little Pony-esque! Not that one would wear lingerie.. but I s'pose they are normally naked anyway~!
There are too many ponies to choose from! I wasn't really that into them when I was little (i had maybe 2 or 3) but I'd forgotten just how many there are D:
But I coloured my own lines anyway

And I chose 'Sundance' because she's white and pink, and those colours are pretty :3
I also added a texture again (i scanned in some chair material samples that i yoinked from a shop, haha) in true Guava style!
So here's my part-pony-anthro!
And the lines..
[link]
If anyone wants to use any of the textures; I think I'll pop them in my scraps~