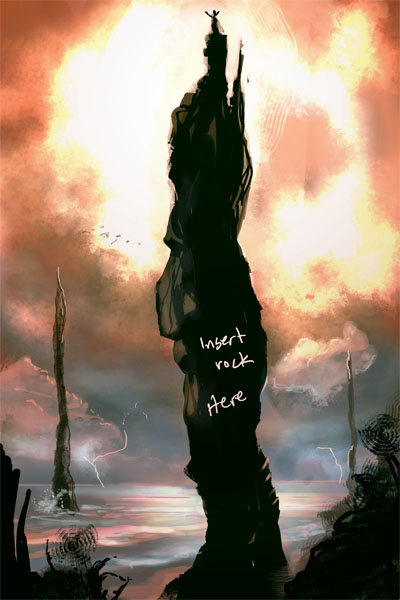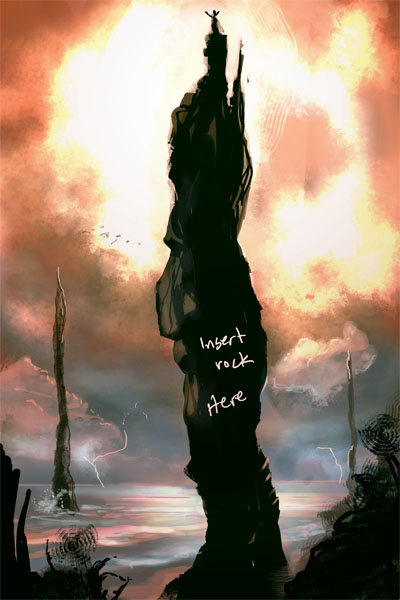 Watch

Is the "Insert Rock Here" an inside joke or something?
...i don't get it

But great picture nevertheless- I think this picture is the one that introduced me to your art on youtube.
4 stars!
Reply

Thanks fo rthe comments.

In the walkthrough vid on youtube, I explained the insert rock here thing. Basically, I got pooped out while drawing the picture because I have a short attention span. I'm going back to revise it and beef up the foreground soon, though. :b
Reply

Hey, in your commentary of this video you use textured brushes. Are those included in your photoshop pack or did you download them from somewhere? I'm starting to dabble in environment stuff, and i'd really, really like to know. If you can help, that'd be great!

[P.S. YOUR WORK IS INCREDIBLE}
Reply

all your work is so good

although this one has a lazy bit to it (

) it's still damn good!

Reply

Zomg.

Lovely work on the background. C:
Reply