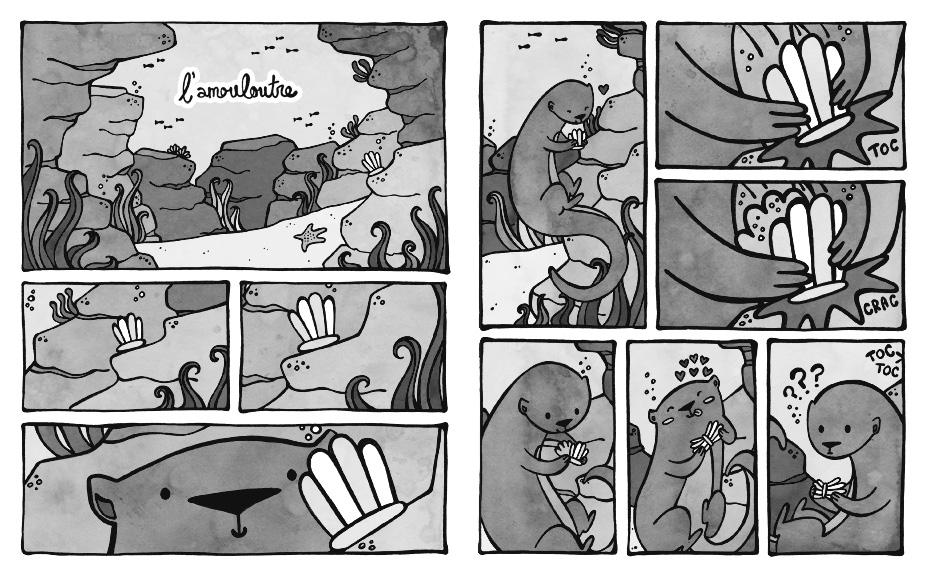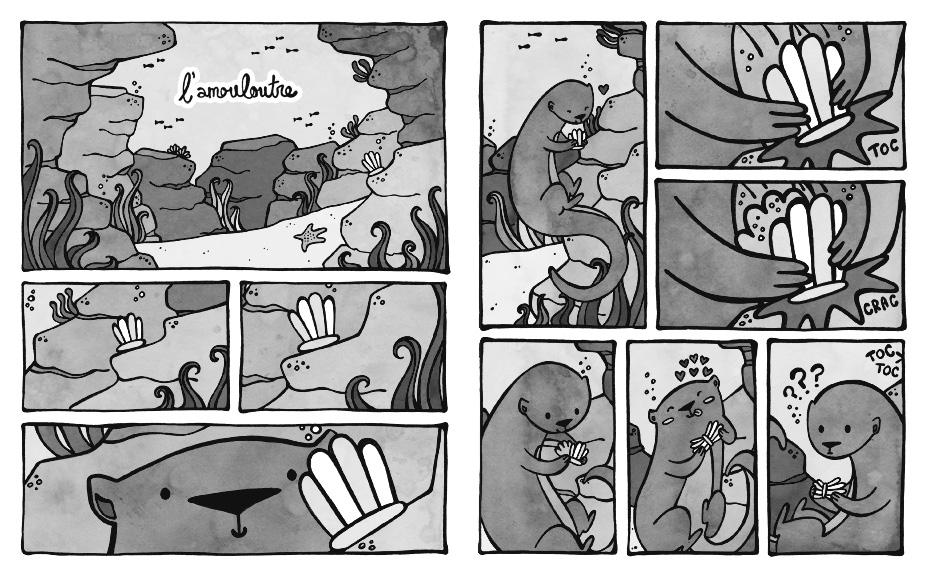 Watch
for the past couple of months, some of my friends and I have been working on a brand new, soon-to-be-published, comic collective that will be on sale at the
2011 Expozine
in Montreal! (more information on this coming soon)
right after finishing our bachelor's degree, we knew we wanted to do more comics' projects together, so what better way than to create our very own collective!
the name of our group is
JBBC
, or in other words, an inside joke we decided to continue after university X3
our first publication is called
Royaume Animal
(or
Animal Kingdom
) and, as you might have guessed, tells the tale of different animals such as cats, horses, rabbits and, in my case, otters!
a mister and missus otter to be more precise!
I'll post more preview images on my website (
missusrousselee.com
) as we get closer to Expozine, so I suggest you go have a look once in a while =3
inked with Sakura Pigma Micron and colored in Photoshop CS3

Reply

can't wait for more of this

i've always thought my boyfriend's animal id an otter

Reply

OTTER! I love otters and the simplistic style this is drawn in.
Reply

Reply