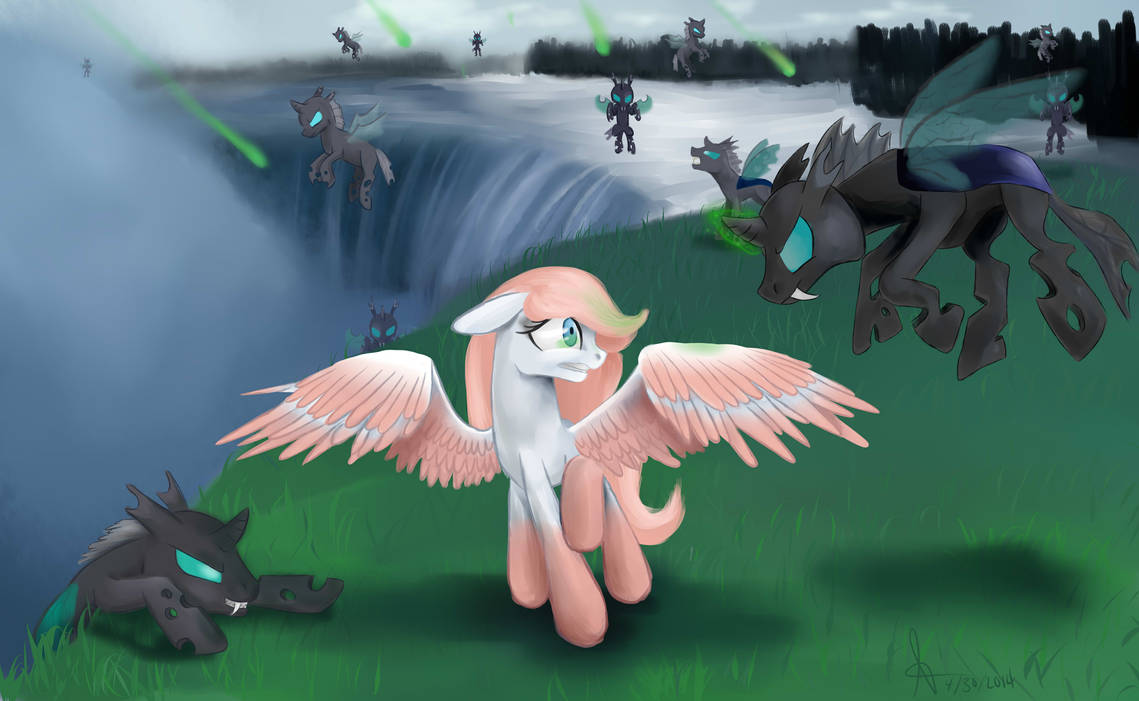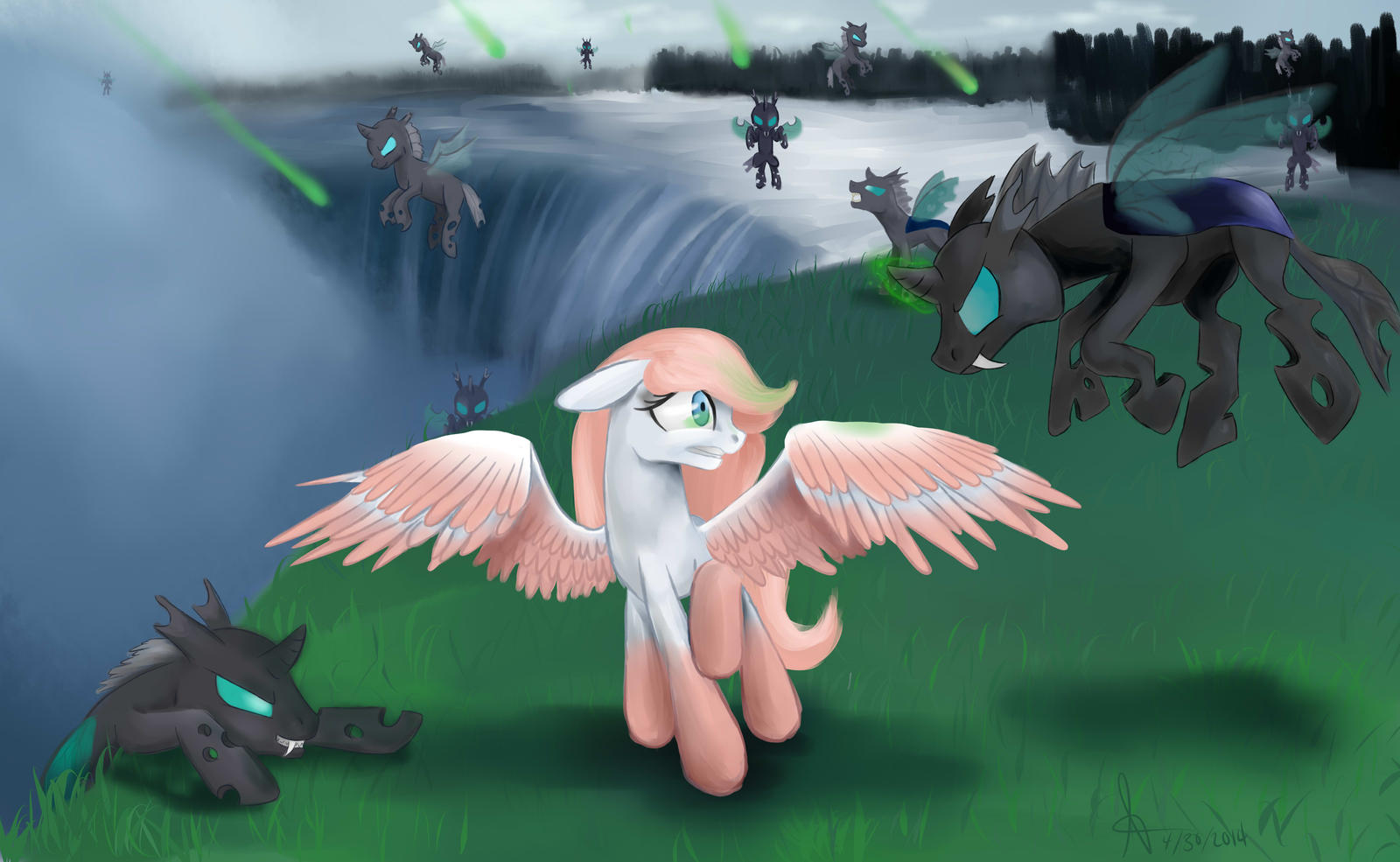 Watch
Eh, changelings have invaded Niagara Falls
Contest entery for bronycan

oh, the days when i was such a young artist.

this is one of my oldest favourites! it still is one of my most fave pieces!
Reply

Nice work on the water...

Reply

I really like the expressions of the ponies and changelings

Also, your oc is really cute, can I draw her *w*
Reply

This looks amazing! What program did you use? and how did you make the lines like that? I mean the outline. This is very good.

Reply

... I haven't even submitted mine yet and let me just say. This is sure to get in the top 9 FOR SURE (personal opinion of course), I wish I could work this well with the program I have on my computer... or just in general! After this I am definitely adding this to my favourites and taking a look through your gallery. Good Luck!
~Drewq123~

Reply

Reply

Reply

I know it's not the best program out there for this kind of art, but still I use it and do a pretty decent job.
Reply