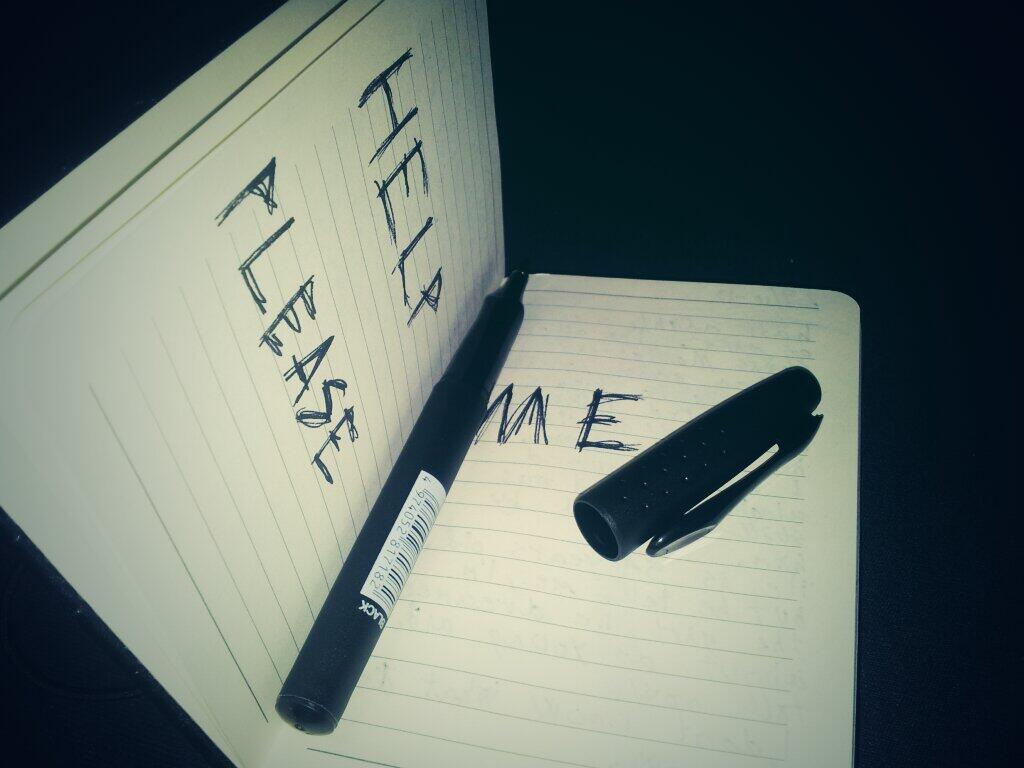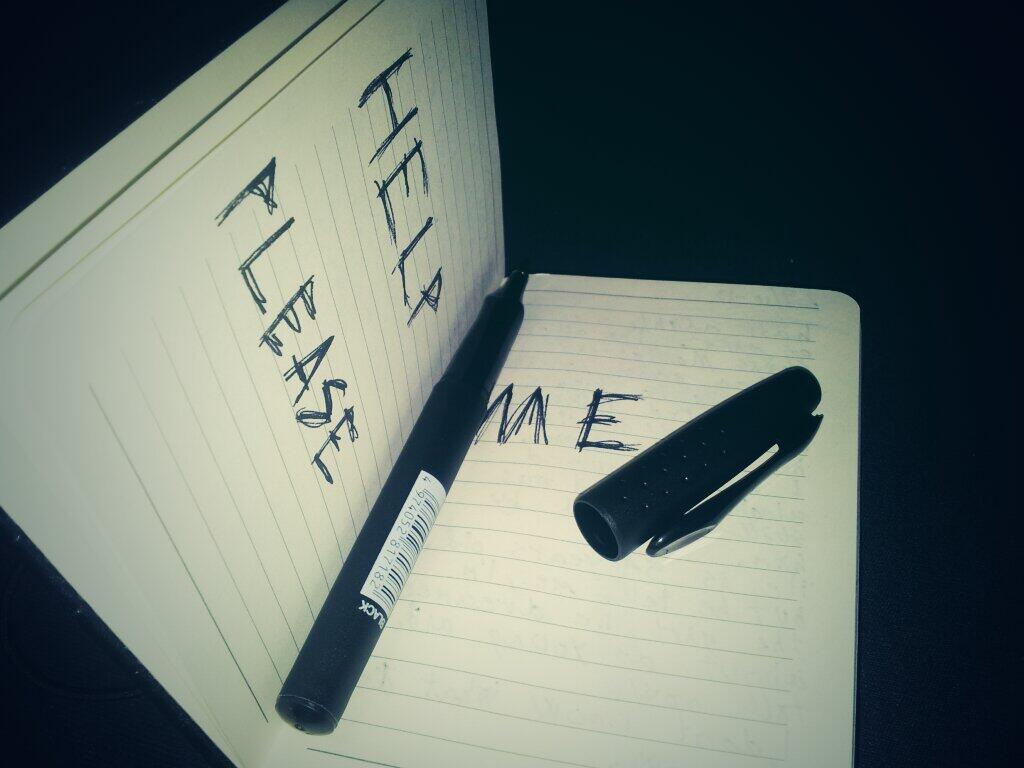 A book can be white, purest white, be pink, look like its collected with paradise, dreams and desires. But never forget to look inside it before you make up your mind. You might get surprised.
Vision and impact: I love the photo effect, it looks like it is in a dark room, and darkness is a good metaphor for suffering and fear, well done. I love how the sentence is written too, like the author was in a rush. Maybe to get away from what they were fearing? A cry for help from depression and loneliness perhaps? Maybe they were abused? Either way, it is a great impact of crying for help. 
Originality: I have seen many similar, but none like this. I say it is pretty original. 
Technique: love how you did it, the pen in between the book with a loose cap looks natural and not setup. But may I ask, how is the book being held up? It would normally be flat, but I think it looks better the way you did it so it is ok. 
The Artist thought this was FAIR
9 out of 10 deviants thought this was fair.